Harry's Game is more than just a game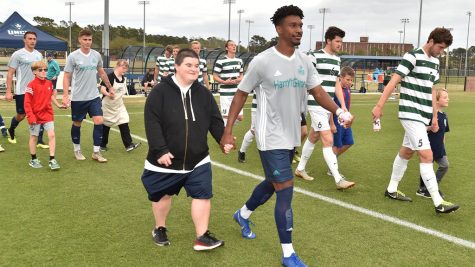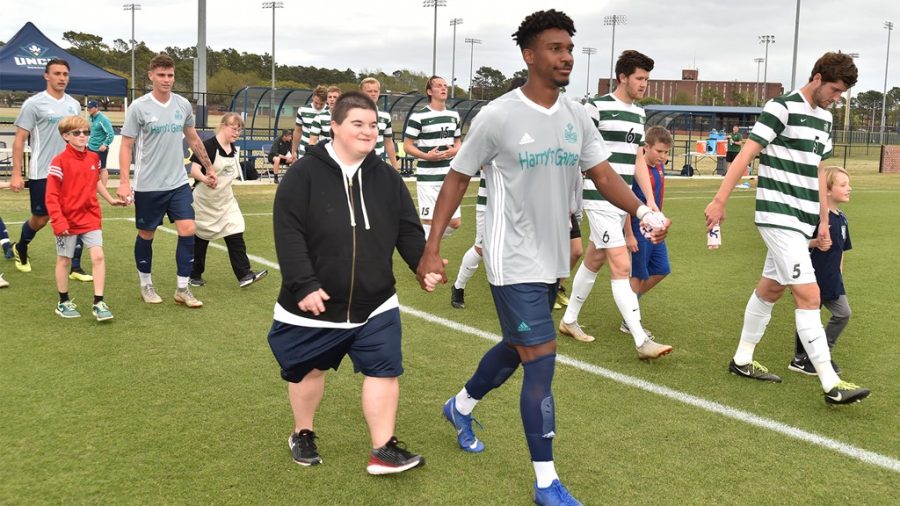 WILMINGTON, North Carolina – On Saturday, Apr. 9, UNCW Men's Soccer Head Coach Aidan Heaney will host the annual Harry's Game to help raise awareness for individuals with intellectual and physical disabilities.
The event will feature a free soccer clinic for kids starting at 4 p.m., bouncy houses, free pizza and face paintings. The afternoon will be capped off with a match against High Point at 6 p.m.
'Harry's Game,' named after Heaney's son who has down syndrome, has been a charitable event that has become increasingly popular in the Wilmington community over the years, which has also had a positive impact on Harry.
"[Harry] loves life and when he smiles, he lights up the room," Heaney said. "If [Harry] is out there with other kids…interacting with them, you see the enjoyment that they get out of it. That for me is really the main reason we do this and we want the kids to have a great time together. The more we can interact a typical child with a non-typical kid, I think that's a win for everybody."
Harry's Game has not only proved to be a beloved event by the fans, but something UNCW soccer players look forward to as well.
"I think (the players) just get a lot out of it," Heaney said. "They know they are doing something really good. They're great around Harry and warm and kind and gentle to him. That part is another major influence on why we continue to do this. The players have gotten maybe more out of it from their interaction than the kids have."
When it comes to coaching his players, it seems that Coach Heaney does not just want to help his players on the field, but he wants to see them succeed off the field even more.
"We're teaching them to be young men and helping them have tools for the future…it's not just about coming and kicking a ball and how many wins and losses we get, we're definitely more invested in giving back to the community and helping be more aware of other impacts they can have in the world."
Tickets are $5 for adults, with kids (15 and under) receiving free admission. To purchase tickets, click here.
All proceeds will go to Special Olympics and TOPS Soccer.