About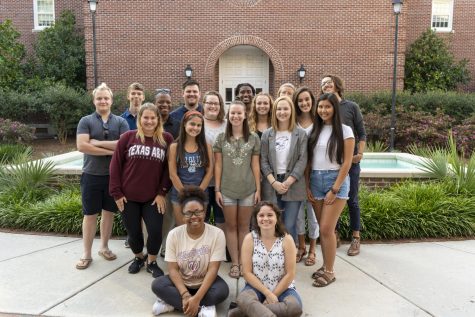 The Seahawk is the official newspaper of the student body of the University of North Carolina Wilmington. The Seahawk is a designated public forum. Student editors have the exclusive authority to make all content decisions without censorship or advance approval. The mission of The Seahawk is to publish a quality campus newspaper for the UNCW community and to provide a converged-media, journalism and publication laboratory for students in all disciplines. The Seahawk holds four primary goals:
To inform, educate and entertain the entire UNCW community by providing objective, fair, accurate and timely coverage of relevant news, issues, advertising and events.

To provide UNCW with a forum for the uninhibited, robust, free, and open discussion of issues, and broad opportunities for students to inquire, question, and exchange ideas. Content will reflect all areas of student interest, including topics about which there may be dissent or controversy.

To provide students with "hands-on" learning opportunities to develop skills in journalism, print and online publishing,  organizational communication, computer-aided graphics and design, and photography; advertising creation, sales and accounting; promotions; and personal leadership, in close collaboration with academic departments and publishing professionals.

To foster professionalism, integrity, and a code of ethics based on the First Amendment and professional journalistic practices and standards as outlined by the Society for Professional Journalists and the Associated Collegiate Press.
The Seahawk is a member of Associated Collegiate Press and Southern University Newspapers, and subscribes to the MCTCampus news service. The Seahawk's online edition is hosted by SNOSites, which also syndicates Seahawk content to its member publications. The Seahawk is a contributing supporter of the Student Press Law Center, and The Seahawk's advisers maintain membership in College Media Advisers, Inc.