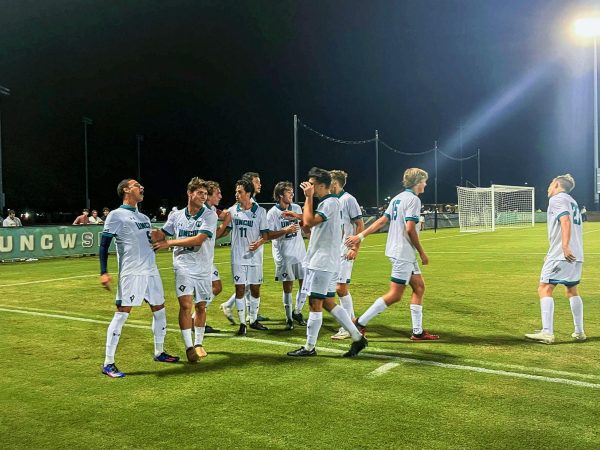 The UNCW men's soccer team played against the Campbell Camels on Saturday, Sept. 23rd at Wilmington. Coming  into the game, UNCW's record was 4-2-2 (0-1-1) and Campbell's was 1-1-4 (0-1-2).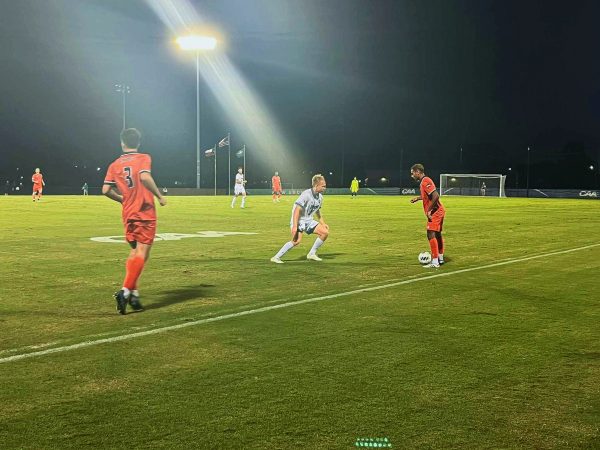 UNCW Sophomore Ethan Newsome scored the first goal of the game for either team, with a header in the third minute of the game. This early goal pushed the momentum in the Seahawks' favor, as Pep Casas recorded his first goal of the season for UNCW shortly after in the 23rd minute.  After Casas, it was UNCW's Omar Aboutaleb scoring the third goal of the game for the Seahawks. To finish, yet again it was the Seahawks scoring, pushing their lead to four to zero. Gabe Mercer scored the fourth goal of the game for the team, pushing his season total to a team leading four goals so far. Goalkeeper Jacob Randolph recorded his fourth shutout in his last six matches.
The next game is October 7th against William and Mary at home.