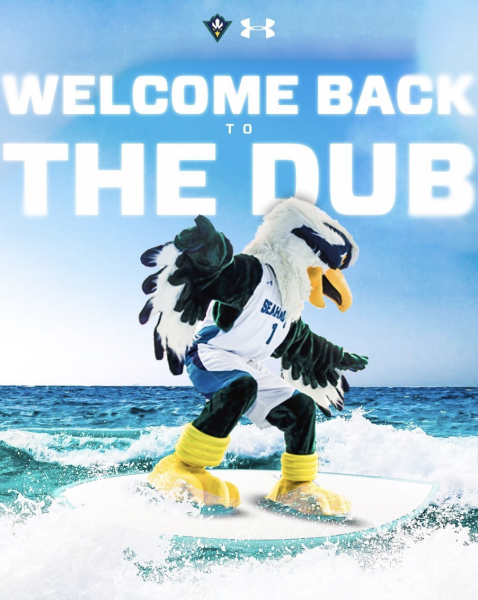 Hello everyone! Welcome back, I hope everybody reading this had a great summer! I wanted  this year's first article to be something I have been working on, where I previewed this upcoming semester's athletics. Some of the sports I did not detail, such as Swimming & Diving and Tennis, did not have an updated roster/schedule for this upcoming athletic season. Whenever I can, I will either update this post or release something new to showcase those sports and anything else.
Women's Cross Country
Last season's record: One first place finish, multiple top ½ finishes as a team
Coach: Jeff Klaves and Max Coleman
Incoming Players: Isabella Borelli, Claire Carmichael, Kaylie Dziedzina and Caison Turner
Key Players: Summer Herbertson
Herbertson is coming up on her second season representing the UNCW XC team. Last season, as a freshman, Herbertson was able to record a third place finish at the UNCW Beach Blast 5k. Along with this, she also finished in the top-25 on three separate occasions. Watch out for Herbertson to help lead the pack this year!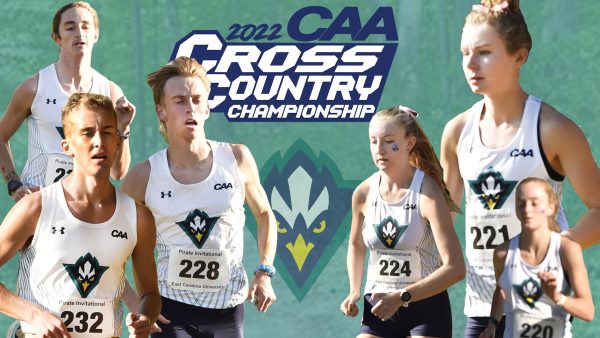 Men's Cross Country
Last season's record: One first place finish as a team, multiple top ½ finishes as a team
Coach: Jeff Klaves and Max Coleman
Incoming Players: Josh Ashley, Griffin Wald and Jack Gidley
Key Players: Sam Bland
Bland is entering his second season on the UNCW XC team, attempting to build on a strong freshmen season. In his freshman season, he paved the way for Seahawk runners four out of five times, registering in the top 60 for every meet this season. The one meet in which he did not lead the team was the UNCW Beach Blast 5k. In this meet, he finished 4th overall, just behind teammates Julius Ferguson and Luke Kiziah. Overall, Bland is looking to take another step forward this upcoming season.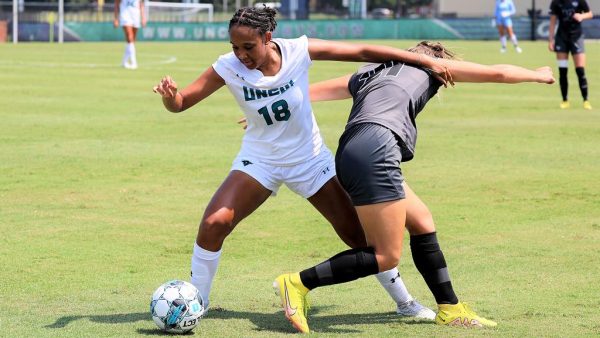 Women's Soccer
Last season's record: 7-7-3 (W-L-T)
Coach: Chris Neal is the head coach, with Colin Barnes, Lindsey Harris and Greg Marinich serving as assistants
Incoming Players: Makenna Nunez, Kitty Pope, Kenady Adams, Rachel Fry, Sophia Zinn, Brenna Booth, Kate Cox, Reagan Ackermann, Anna Perry Sinclair and Viktoria Hankova
Key Players: Kayla Burroughs and Kenady Adams
For women's soccer, I wanted to highlight two different key players for this upcoming season, one returning Seahawk and one new Seahawk! Let's begin with Burroughs.
Kayla Burroughs is a Junior Forward from Asheboro, North Carolina. She is entering her third season representing the Seahawks on the field, where she will look to regain her goal scoring prowess. Burroughs was able to score five times as a freshman, appearing in 14 matches. Last season, as a sophomore, she was able to score a team leading eight goals in 17 appearances. Burroughs will look to lead an experienced group of forwards to offensive success this year!
Kenady Adams is a Graduate Student coming from Fort Collins, Colorado. She played four seasons at Iowa State University, appearing in 58 matches for them from 2019-2022. Adams will look to bring some of that veteran leadership and Big 12 experience to Wilmington. In 2019, Adams would record her first career goal at UC Irvine, which would be the game winner in a 1-0 victory. Everybody is thrilled to have her on the team!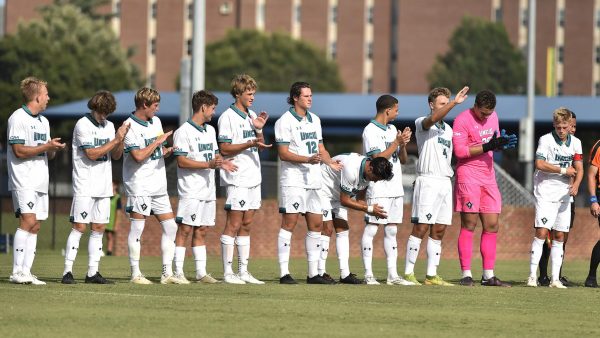 Men's Soccer
Last season's record: 6-4-7
Coach: Aiden Heaney is the head coach, with Lewis Dunne and Teig Lesko serving as assistants
Incoming Players: Vito Kreuzpaintner, Bilal Bell, Carter Beaulieu, Brice Letan, Bryan Miralrio, Trey Smiley, Nathen Beck and Alex Hornada
Key Players: Jacob Randolph and Alex Hornada
Randolph is the returning player which I feel will be important this year for the Seahawks, as he is entering his 5th year season. With only freshmen around him on the depth chart, it feels like Randolph will need to jump out and solidify the starting goalkeeper spot. If he is unable to do that, one of the younger players will have to step and fill the void.
Alex Hornada is a freshman midfielder from Apex, North Carolina. Hornada enters this year looking to impact the team and devise a role even though he is surrounded by experience. In the long run, I'm sure this will pay off for him. In UNCW's first exhibition match of this season, Hornada was on the pitch for 44 minutes and registered a shot attempt. Good luck to the Seahawks this year!
Women's Golf
Last season's record: One first place finish, 4th place in conference tournament
Coach: Cindy Ho and Jean-Louis Gillou
Incoming Players: Ella Levy and Minouche Rooijmans
Key Players: Mallory Forbes
Forbes is the clear #1 golfer for the Seahawks women's golf team, qualifying for the national tournament last season. At the Golfweek Fall Challenge in 2022, Forbes shot -6 placing 4th out of 104 competitors. Forbes is entering her 5th year season, so I know she expects to accomplish big things this upcoming year. Good luck to the women's and men's golf teams this season!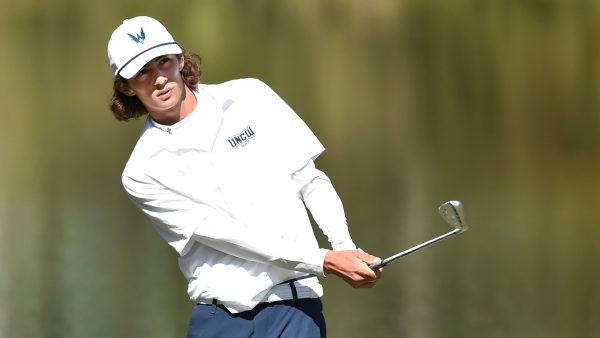 Men's Golf
Last season's record: Four Top-3 finishes, Conference Champions
Coach: Daniel Bowden and Blake Taylor
Incoming Players: Luis de Minon and Ryan O'Neil
Key Players: Walker Isley
Isley returns for his 4th season with the Seahawks, where he is attempting to solidify his status as the #1 Seahawk Golfer. He was named to the 1st-team All-CAA last year as a junior. He had a first place finish at the J.T Poston Invitational, among four total Top Three finishes. Isley finished his junior season with a -1 average on the season. He shot -4 at the CAA Championship, placing t-3rd. After that, he would shoot -4 at the NCAA Championship in the Norman Regional, placing 21st/72nd golfers. Isley expects to take another leap forward this season.
Volleyball
Last season's record: 6-19
Coach: Dottie Hampton is the head coach, with David Fischer and Jeff Yasalonis as assistants
Incoming Players: Carol de Olivera, Maris Grant, A'siya Magazine and Charlotte Cronister
Key Players: Katie Lanz
Lanz has been able to appear in 92 games for the Seahawks volleyball team, entering this season as a graduate student. Lanz has led the team in Kills the last three consecutive seasons, with 281 last season being her career high. Lanz will look to incorporate her skill and experience to help turn things around this year after a disappointing campaign last fall. Good luck to the team!