UNCW men's tennis brings home hardware
ELON, North Carolina – On Sunday, the UNCW's men's tennis team secured its eighth CAA Championship in the past 13 years after defeating Elon, 4-2, in the final match.
Head Coach Mait DuBois praised his team after Sunday's action and credited sophomore Gabe Hutardo for remaining persistent through the 2022 season.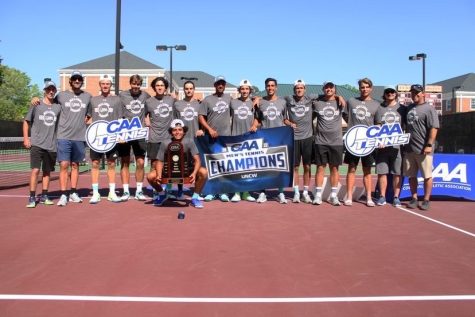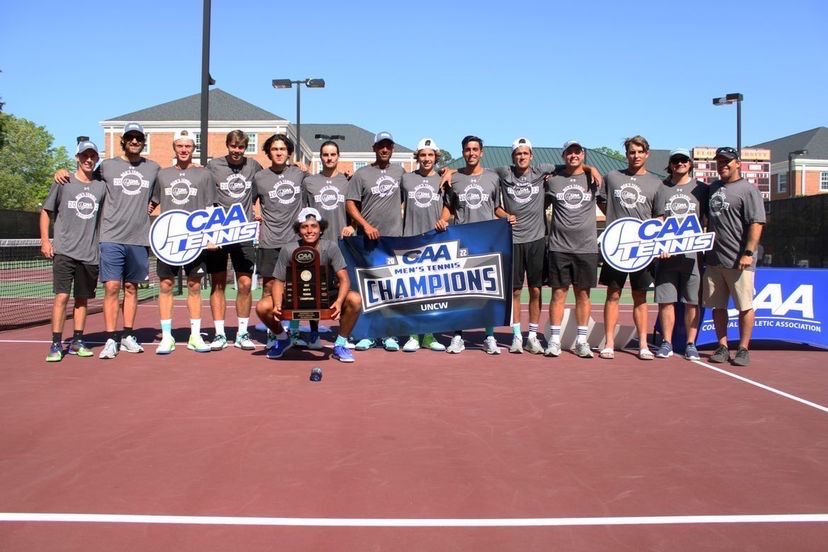 "Gabe has been one of our hardest workers on the team," DuBois said. "He was struggling [early in the year] and he was having a hard time and you can tell he was like 'I'm working so hard, when is the payoff going to come?'…for him to clinch it's just suiting for all the work he put in."
Hurtado, the Bogotá, Columbia native, spoke about what this past season has meant to him after experiencing similar success during his freshman season.
"All the crying and all the work that I put in, it's so rewarding to see it on the court," Hurtado said. "[Today] was just us competing with our bestfriends…it was so fun. There are no words to explain it."
Pairings for the 2022 NCAA Division I Men's Tennis Championships will be released May 2, 2022 at 6 p.m on NCAA.com.