Women's tennis finishes weekend with win and loss
Katie Riess, Staff Writer
March 7, 2022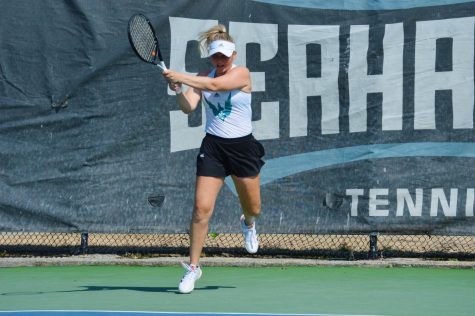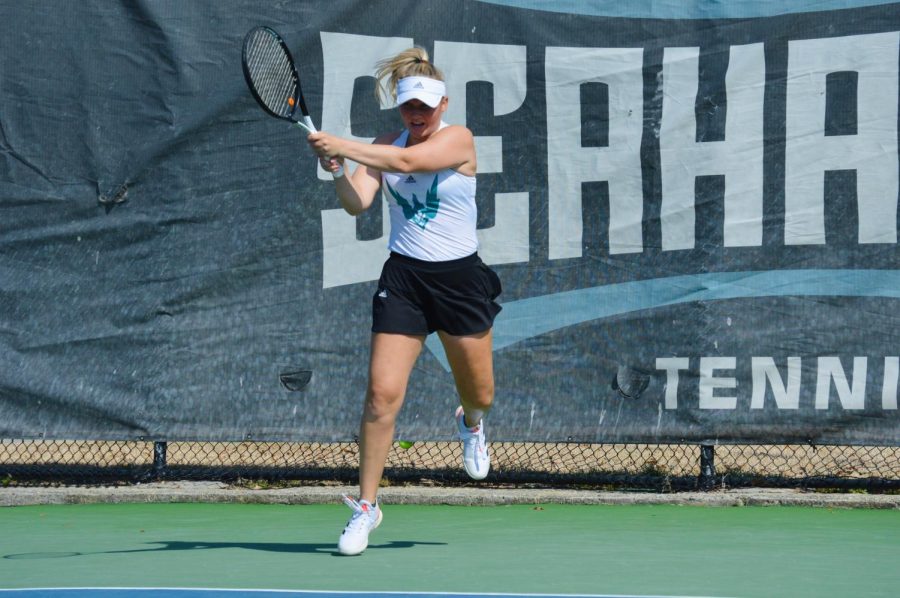 WILMINGTON, North Carolina – UNCW women's tennis capped off another weekend at home with a win and loss and now stand at 5-2 on the season.
The Seahawks gained momentum with a win over Methodist University on Friday afternoon, losing only six total matches and sweeping both singles and doubles.
The 7-0 victory improved the team's win streak to four, however, was later snapped with a 2-5 loss against Coastal Carolina on Saturday.
"The girls played with great energy," UNCW head coach Hans Olsen said. "The team has been playing with the theme of being together. I think we have been trying to create a culture where they really know what they are playing for, and that's for each other. They are building a lot of momentum."
UNCW will travel to Hilton Head, S.C. on Mar. 8 to take on Georgetown before hosting UNC Asheville on Mar. 11 and Penn State on Mar. 12.