'Hawk box' mailbag: Soccer teams off to hot start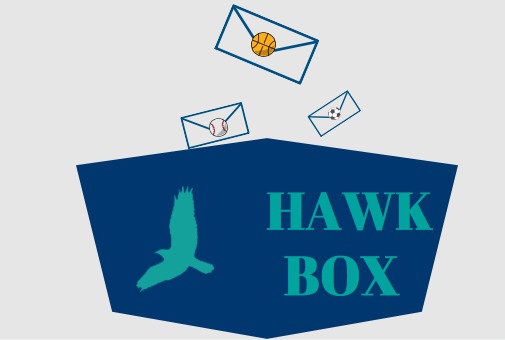 The Seahawk Sports Staff
September 1, 2018
Hawk Box is a weekly mailbag where The Seahawk's sports staff will answer fan questions regarding UNCW Athletics. Got a question? Submit it here. 
Which of the soccer teams' early season start is legit? 
Both soccer teams have made a sound start to the season; the men's team won each of their first three games by a combined score of 9-0, and the women's team won three of their first four games and have already scored ten goals heading into the Courtyard by Marriott Classic this weekend. Men's soccer has already won a tournament of their own – the Aaron Olitsky Memorial Soccer Classic hosted by College of Charleston – and picked up a win over West Virginia along the way. Meanwhile, women's soccer only loss was a very tight 2-1 result at Virginia Tech, and they also started the campaign with a 3-1 away win at Virginia Commonwealth and recently picked up a vital 4-3 away win over UNC Greensboro.
Given the fact that the men's team are currently ranked no. 13 in the nation, which is higher than they were ranked at any point last season, it would be easy for a casual observer to say that their start is more "legit" than that of the women's team. However, it's important to note that the men's team was picked to finish second in the Colonial Athletic Association preseason polls; the women's team, with an all-new coaching staff, was projected to finish ninth out of ten teams. Both teams have picked up strong wins against quality opposition early in the season, and I wouldn't be surprised to see them continue to go from strength to strength and improve on their early-season performances. Don't be surprised to see the women's team enter the rankings if they pick up victories at home against Kent State and Cleveland State this weekend.
–Lanre Badmus, Staff Writer
Which offseason coaching hire will have the biggest impact on their program?
Multiple UNCW programs took a ride on the coaches carousel. By my count Daniel Bowden (men's golf), Austin Davis (cross country/track and field) and Chris Neal (women's soccer) were all hired to head their respective sports this season along with Matt Myers (baseball) appointment as pitching coach after the controversial firing of Matt Williams this summer.
Let's go with Neal whose Seahawks have soared out of the gate with a 4-1 start to the season following last season's 6-11-2 record. Failure can lead to the best lessons in sports and the Seahawks have learned this year. They are playing competitively a full 90 minutes in each game this year, something that could not be said last year. As players like Molly McGarry (preseason all-CAA selection), Sydney Schnieder and Dominique Martinez (last year's Most Improved Player recipient) continue to build off stellar freshman campaigns to pair with junior Kirsten Bootes (three goals) and freshman Taila Parrous (CAA Rookie-of-the-Week), Neal will have a nice nucleus for this season and beyond.
–Brandon Sans, Sports Editor
Who will be the breakout player on the club hockey team?
When thinking about breakout players for the upcoming club hockey season, the first name that popped into my head is Will Tooke. Tooke is the only returning captain from last season (following Tyler Evangelous and Bennett Clark's graduation) and coaches called Tooke the silent leader of the team. In his freshman campaign, Tooke finished fifth on the team in total scoring with 17 points and was second in total goals scored with 11, behind Joey Alexander's 12. Although it is unclear to pinpoint who will receive the captaincy for the team this season, Tooke will be one of the first names that coaches consider heading into the new season. Another name to keep in mind is Logan Young, who showed promise last season with four goals and seven total points in 17 games and who also scored the game-winning goal against Christopher Newport back in November of last year.
–Brian Carpenter, Staff Writer