Seahawk Softball looks to pick up where they left off
The UNCW softball team started their season today with games at home against Purdue Fort Wayne, East Carolina and Virginia Tech. The reigning CAA champion Seahawks are coming off of a 32-15 season and begin this year at the top of the CAA preseason poll. 
This year's group will be led by 20 returning letter winners including 4 returning All-CAA players. Not only are those 4 players back this season, but those 4 players are all sophomores. Mackenzie Amodeo, Kara Hammock, Arial Pierce and Emily Winstead created one of the best classes in the conference. Not only will these sophomores provide a lot of returning talent, but Janel Gamache who led the team batting .357 last season, will return for her fifth year with a chance to bat above .300 in four straight seasons. The Seahawks return with the CAA pitcher of the year and the CAA rookie of the year (also a pitcher) and most of a pitching staff that featured a 1.85 ERA. This means that most of the Seahawks firepower from last season will be back on the diamond.
The one big piece that has moved from last year was at the Head Coach position. Following the CAA title run and NCAA Tournament appearance Kristy Norton stepped down from her position as Head Coach and Ashley Wade stepped in as the new Seahawk leader.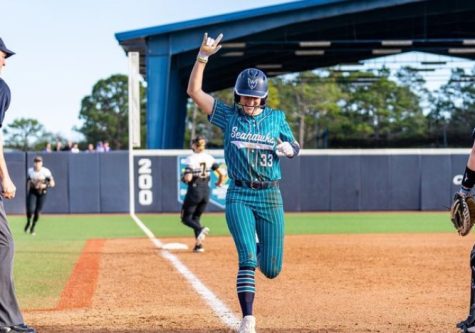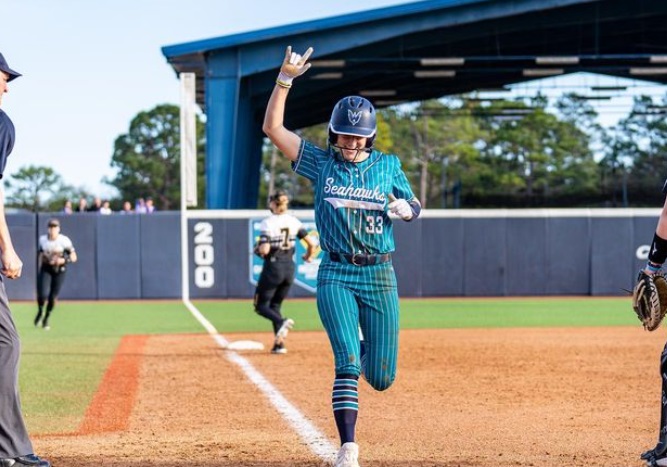 Coach Wade says that offensively she wants to be really aggressive on the basepath and "push the envelope as much as we can to manufacture runs." Coach Wade has 13 years of coaching experience at the collegiate level, most recently as Associate Head Coach at Northern Illinois.
Coach Wade on a podcast with @D1Softball in September mentioned that last year the team used the underdog mentality but this season they now have the target on their back and teams are out to get them. This means no resting on their laurels as Wade plans to focus on improving from last year and says that the team needs to be even better than last year.
The UNCW schedule features a plethora of big games including ranked opponents such as Virginia Tech and Duke, the South Carolina Tournament in early March and the CAA Tournament beginning May 9.
UNCW will open play Thursday Feb. 9 at Boseman Field where they will take on Purdue Fort Wayne at 2:30 p.m. and Virginia Tech at 7:30 p.m.