Seahawks sweep Aggies across three game weekend
The UNCW softball team was all over the NC A&T Aggies this weekend as they took a three game sweep in Wilmington.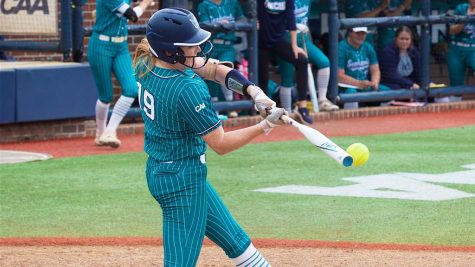 The Seahawks had the bats going all weekend, but in Saturday's first of two games, pitcher Kara Hammock stole the show from the circle, pitching five scoreless innings while striking out nine and only allowing one hit. Elizabeth Winstead went two-for-three from the plate to contribute to the nine Seahawk hits in the first game and scored twice. In the bottom of the fifth, Lauren Cope took one deep for a two-run homerun which gave the Seahawks an 8-0 lead to reach the mercy rule and give the Seahawks the win.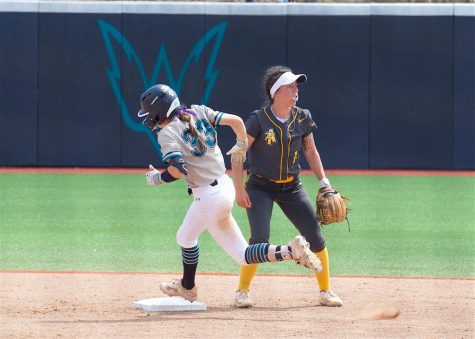 In Saturday's game two, it took a few innings for the bats to heat up for UNCW. The Seahawks were scoreless until the bottom of the fifth explosion when Mackenzie Amodeo launched one out of the park to left field to give the Seahawks a 3-1 lead. Shortly afterwards, Ariel Pierce drove one down the right field line with bases loaded and raced all the way around the bases for an inside-the-park grand slam to give UNCW a 7-1 lead. The Aggies would score two more points, but could not overcome the fifth inning outbreak by the Seahawks.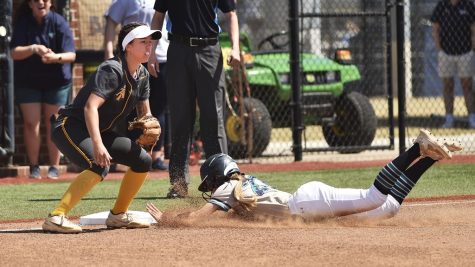 On Sunday, the weekend series would conclude with a 9-5 Seahawk victory. This win was also powered by a seven-run inning, this time in the fourth. The Aggies did make a run, putting up four of their own in the fifth inning alone, but once again could not overcome the seven-run inning from the Seahawks. UNCW was led offensively by Tayler Vitola, who went three-for-four at the plate and scored twice.
The weekend sweep puts the Seahawks at 6-3 in the conference and 12-17 overall. The Seahawks go on the road to take on the Stony Brook Seawolves in a three game series this weekend before hosting a double-header against Duke here at Boseman Field on Wednesday, April 5. For more on UNCW softball, follow @UNCWsoftball or visit UNCWsports.com.