Seahawks secure 20th win of the season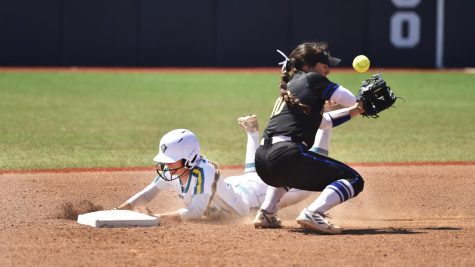 WILMINGTON, North Carolina – UNCW softball won its weekend series against Delaware, 2-3, and now lead all conference opponents with 20 wins.
Emily Winstead had another dominant pitching outing on Saturday. The freshman struck out nine Delaware batters in 6.2 innings of work and notched her sixth win of the season.
Taylor Vitola and Janel Gamache led the way on offense for the Hawks. Vitola hit .400 on the weekend, while Gamache went 3-for-9 at the plate and drove in two runs.
UNCW (20-5, 2-1 CAA) will host first-placed James Madison (12-13, 3-0 CAA) for a weekend series (Apr. 2-3) after a midweek matchup with NC State on Tuesday, Mar. 29.
Follow @UNCWsoftball on Twitter for live score updates and highlights.