Gamache and Hammock headline CAA weekly honors
After a stellar first weekend of softball for UNCW, two Seahawks earned CAA Weekly Honors.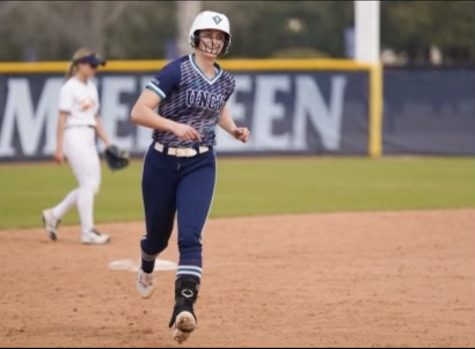 Janel Gamache was named the CAA Player of the Week and freshman Kara Hammock was named CAA Pitcher of the Week.
Gamache was extremely productive over the weekend, batting .462 (6-of-13) with three homeruns, one being a walk-off winner against Toledo, and seven RBIs.
Hammock had a sensational collegiate debut, allowing no runs on three hits while striking out nine. She put up another impressive performance the next day, striking out 10 while allowing only two earned runs. Hammock finished the weekend with a 1.0 ERA with 19 strikeouts and most importantly, a 2-0 record.
Catch the Seahawks in action this weekend at Boseman Field. Find the schedule at uncwsports.com.