27th Cucalorus Festival kicks off in downtown Wilmington
Grace Hall, Contributing Writer
November 9, 2021
This year marks the Cucalorus Film Festival's 27th reentry into downtown Wilmington. Spread over four days, Nov. 10-14, and showcasing more than 90 films for the first time in front of thousands, it is sure to attract the usual film fanatics and maybe a few newcomers. The word cucalorus is used in photography, film and theater, meaning to have light coming through solid objects, creating a pattern. Not only is the word beautiful, but it signifies illumination for festival attendees, especially after last year's virtual festival. The Seahawk plans to offer coverage of the prominent films of the lineup festival throughout the festival.
UNCW faculty members are included in this year's festival, including "To Live and Die in the Shadows" by Shannon Silva, "The Sight-Altering Spells Sometimes Speak" by Georg Koszulinski and "Ten Leaves Dilated" by Kate Hinshaw on Friday. Saturday's lineup includes "Kalamiti" by Glenn Pack and Dave Monahan. 
You can view the full lineup of films here.
The festival is not limited to film premieres, however; there are live music shows at the Hi-Wire Brewery as well. The shows are free to the public and a ticket is not required for entry. To christen the film showings at the Brewery, Brooks Pierce sponsors the festival's Kickoff Party on Nov. 10. Featuring music by the Lotus Sun, hailing from Fayetteville, their rock 'n' roll swing is sure to present a homely feeling mixed with a southern twang.
Other events featured at the Hi-Wire Brewery include a performance from Pembroke native Charly Lowry, a proud Lumbee, whose performance in the movie "RUMBLE: The Indians Who Rocked the World," which premieres on Thursday, Nov. 11. His performance, sponsored by the Lumbee Film Festival, aims working to increase global Indigenous visibility.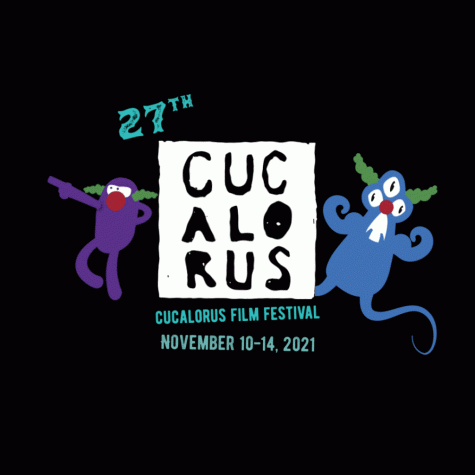 One of the highlights of the festival is the interactive homage to one of David Lynch's mid-career films "Blue Velvet," shot in downtown Wilmington in 1968. Described as a neo-noir mystery thriller, the psychological horror element to the film makes it unforgettable and one of the key moments in Lynch's career. The tribute is on Saturday, Nov. 13.
Though this festival is a continuation of an annual tradition, it never fails to introduce some of the up-and-coming names in the film and music industry, bringing light to topics needing representation in media. Whether you are a film geek, a fan of good music, or simply a festival-goer interested in modern media, Cuculorus welcomes all.