So you've watched 'Bridgerton'—here's what to watch next
There's no doubt about it: "Bridgerton" is the hottest show on Netflix right now. Whether you have binged the entire series and need something new or skipped it because of that controversial sexual assault scene but you still need to satiate your appetite for period soapiness, we've got you covered.  
Here are some titles that will quench your thirst until "Bridgerton" season two. 
If you're looking for the next best thing… "Pride and Prejudice" (2005)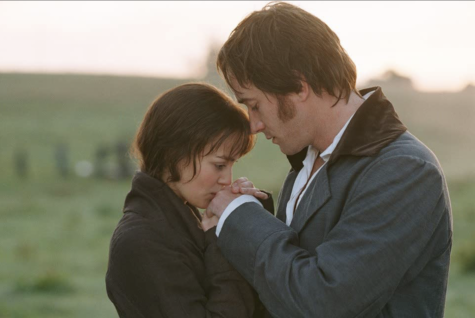 Also set during the Regency Era of England, this film is an adaption of Jane Austen's "Pride and Prejudice" and not only is it cinematographically a feast for the eyes, but the soundtrack composed by Dario Marianelli and the star-studded cast also make this a film you won't want to miss. Though it has much less of the drama and raunch of "Bridgerton", it explores the same time period with a will they/won't they romance.  
Stream it now on Peacock. 
If your favorite character was Sienna… "Harlots"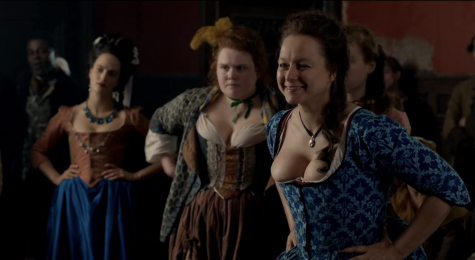 This series follows the drama and politics of harlot houses in Victorian London. The women of Wells's family fights to stay financially afloat and keep their brothel in business. With exquisite costumes, riveting plotlines and all the sex embodied in "Bridgerton" this series may be the one for you if you're looking for something less fairytale-like. 
Stream it now on Hulu.  
If you're looking for something a little more prestigious… "Downton Abbey"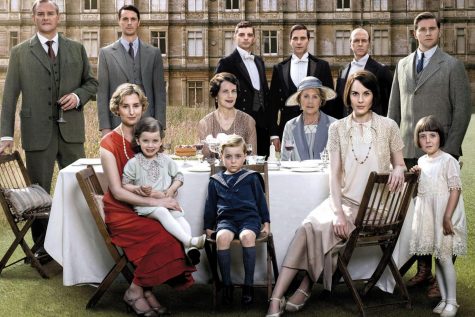 A lot of people are describing "Bridgerton" as a mix of "Downton Abbey" and "Gossip Girl" and if you enjoyed the historical aspect of the series, you should seriously consider "Downton." When the show premiered in 2010, it captivated audiences with the drama of the aristocratic British elite and the inner workings of a noble manor. Keep in mind though, despite its popularity, "Downton" never pushed to be progressive in the same way that "Bridgerton" does. There are multiple issues of class, race, and gender that are left unspoken.  
Stream it now on Prime Video. 
If your favorite character was Eloise… "Dickinson"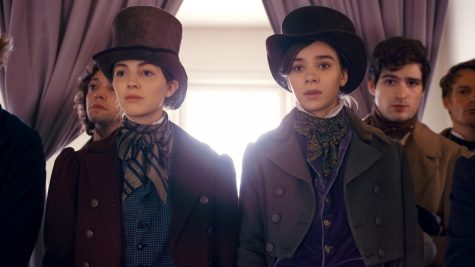 This recent show from Apple has the same modern humor and woman main character trying to break society's gender roles. Based on the life of poet Emily Dickinson, this show is a treasure, along with the lead, Hailee Steinfeld. It is less heavy-handed and soapy than "Bridgerton" but still has killer period costumes and pompous fun. 
Stream it now on Apple TV+.  
If you're a fan of royalty… "Marie Antoinette" (2006)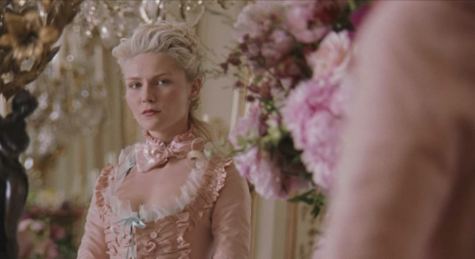 Some say that the stylistic choice to blend the hard edges of modernity and pop culture with history began with this film by Sophia Coppola. It follows the rise and demise of Marie Antoinette but fitted with a punk rock soundtrack.  
Stream it now on Hulu.  
If your favorite part was the romance… "Normal People"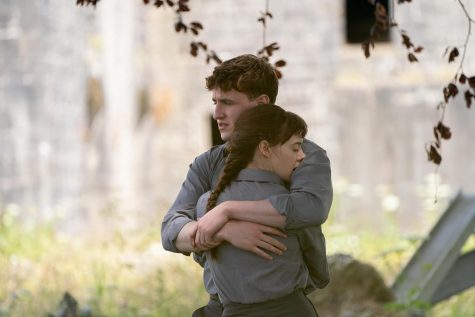 While not a period piece, "Normal People" is also a sensual British drama adapted from a novel. Slower paced and more melancholy than "Bridgerton" bubbly, "Normal People" has the same romantic tension between the two main characters as they navigate their relationship. Known for its raw, vulnerable, and realistic sex scenes, "Normal People" still retains some spiciness of "Bridgerton."  
Stream it now on Hulu. 
If your favorite character was … "Emma"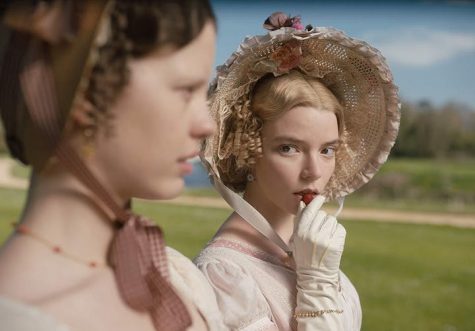 This 2020 film, set during the same Regency Era, is adapted from Jane Austin's novel of the same name. It stars "The Queen's Gambit's" Anya Taylor-Joy as Emma as she meddles and matchmakes in favor and against her family and friends. It's clever, snappy, and full of great costumes just like "Bridgerton." 
Stream it now on HBO Max. 
If the king and queen's relationship sparked your interest… "The Great"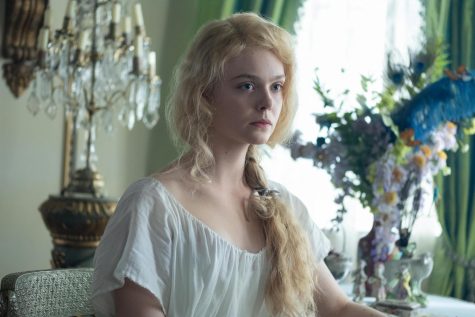 Trade England for Russia in this modern retelling of Catherine the Great on her rise to empress and subsequent overthrow of her mad husband. It's full of the same humor and wit of "Bridgerton" with a little less of the gloss, but still the same amount of bingeable period entertainment. 
Stream it now on Hulu.
If you just came for the romance… "Outlander"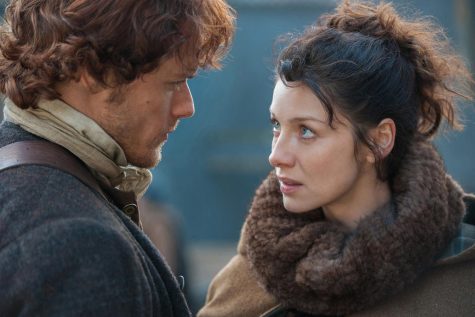 Set in 1743 Scotland with a mystical component, the essence of this show still revolves around the relationship between Claire and Jaime, first by necessity and then by love. It has more battlefields than ballrooms and more grime than gloss, but the core melodramatic romance is there for a multiple season binge. 
Stream it now on Netflix.