Schwier steps down as UNCW X-C, T&F coach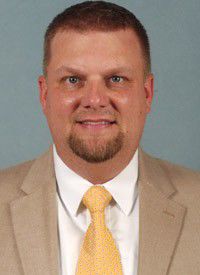 Brian Carpenter, Staff Writer
June 28, 2018
UNC Wilmington track and field and cross country head coach Layne Schwier has stepped down UNCW Athletics announced Thursday.
Schwier took over head coaching duties in August 2016 after serving as an interim head coach for a year. He had been an assistant coach with the program for the prior 12 years. Schwier replaced Jim Sprecher who won eight Colonial Athletic Association titles in his 19 years at UNCW.
"We appreciate Layne's tireless dedication to the cross country and track and field programs at UNCW," said UNCW athletic director Jimmy Bass in a statement to UNCW Athletics. "We wish him nothing but the best in the future."
In his two years as the head coach, the men's track and field team finished third in the CAA Championship standings in both years, while the women's team finished eighth in 2017 and seventh in 2018.
In cross country, the Seahawks men's team finished fifth and sixth in the CAA Championship team standings and the women's team finished ninth in both years under Schwier.
Schwier said in a statement released by UNCW Athletics that it "was a difficult decision to make but it a necessary one for my family." Schwier added that Wilmington has become a home to him and that he will miss it tremendously.
Schwier plans to move to California in the coming weeks but he will keep up with the Seahawks program and will always be a fan.
The Seahawk will provide updates on the search for Schwier's replacement as details become available.