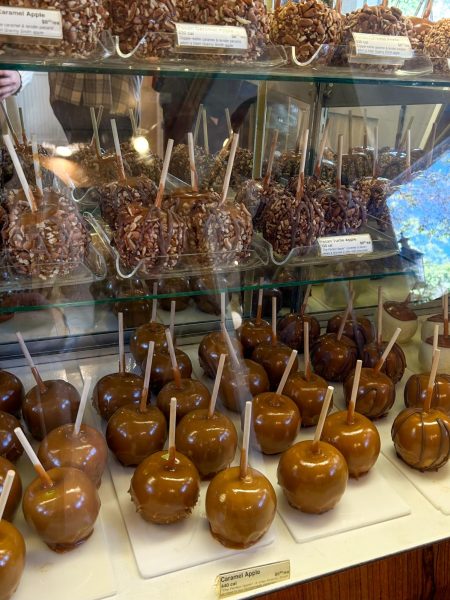 Fall is here in the Wilmington area, bringing in an abundance of activities to do. Check out some of these activities in the local area to do with friends this fall season.
Outdoor and Nature
Long Leaf Park
314 Pine Grove Dr, Wilmington, NC 28409
Visit Long Leaf Park for a picnic, hang out spot or just a walk. This is an easy way to wind down and to get out in nature to admire the weather change in the fall.
Wrightsville Beach
Visit Wrightsville beach for a getaway from classes and enjoy the beauty of nature. Parking is free at beach accesses making this an affordable adventure. Hang out with friends, study, listen to music or spend time to yourself on the beach.
Food and Drink
Spill Coffee Co.
1207 S Kerr Ave Suite 1, Wilmington, NC 28403
Visit the local Spill Coffee Co. coffee shop to grab a fall flavored coffee with friends. Spill Coffee Co. is a local owned coffee shop near campus. Spill Coffee Co. provides a variety of coffees, flavors and seasonal favorites. There is plenty of seating to study or hang out with friends.
Kilwins Chocolate Shop
16 Market St, Wilmington, NC 28401
Grab a candy caramel apple or fudge and enjoy the view of the Cape Fear River. Kilwins has a range of delicious sweet treats perfect for the fall season. They have various chocolate treats from fudge, truffles and ice cream. 
Hidden Grounds Cafe
21 S 2nd St, Wilmington, NC 28401
Located in historic downtown Wilmington, grab a coffee at the magical, tucked away treasure. Brewed and crafted coffees of all different kinds are served here.
Festivals and Events
Dock Street, between 2nd and Water streets in historic downtown Wilmington
Saturdays 8 AM – 1 PM
Until November 18
Admission: Free
Enjoy a morning stroll downtown while visiting the Riverfront Farmers market in historic downtown Wilmington. This year the farmers market is celebrating their 20th anniversary. Browse around at the fresh local produce, meats, breads, baked goods, flowers, plants and artisan products.
Attractions
201 S Water St, Wilmington, NC 28401
Admission: $3 for entry, other events $2
Museum of the Bizarre is home to interesting figurines, props and other collectable items. Walk around and look at the strange objects but also explore other activities, such as the mirror maze. This museum is an adventure that awaits to be explored alone or with friends.
503 Market Street Wilmington, NC 28401
Admission: $15
The Bellamy Mansion museum is open to the public to admire the architecture and history of historic Wilmington. Self guided tours are available to look at the inside of the former home of the Bellamy's. Open from 10 am till 4 pm, you can tour one of the may historical homes in downtown Wilmington.
8 Market St Suite B, Wilmington, NC 28401
Admission: $17
Tour the eerie and haunting parts in a 90-minute walk of historic downtown. The tour entails viewing some of the city's most active haunted homes and burial grounds. Hear the haunting stories and tales from the professional storytellers in historic Wilmington.
For Next Fall
November
Riverfront Park
Admission: Free
The Veg-Out Festival is a community event that celebrates and informs about health and lifestyle choices. Yoga, cooking demonstrations and vegan food trucks are some of the many activities that will be held at the festival.
November 3-5
Fort fisher State Recreation Area
1000 Loggerhead Road
Kure Beach, NC 28449
Admission: Free
The Cape Fear Kite Festival is held on Pleasure Island with the numerous kites that fill the sky for free admission. There are over 20 kite flyers to admire while visiting. Live music and a variety of food trucks will be present to enjoy as well as a kite decorating workshop.