Happy not turkey day: A vegan Thanksgiving recipe lineup
Happy NotTurkey Day: Last Minute Vegan Thanksgiving Recipe Lineup 
I am a vegan, and my favorite holiday is Thanksgiving—there, I said it. But how, you ask? Vegans cannot possibly like Thanksgiving, there is nothing for them to eat! That is where you are wrong, friend. I have spent the last five years perfecting a completely vegan Thanksgiving dinner. I wake up early, cook all day and by dinner time, a beautiful, mouthwatering vegan feast is ready to be delightfully eaten by both vegans and non-vegans alike. If you've put off your Thanksgiving menu until the very last minute, these recipes are all quick and uncomplicated. No turkeys (or any other of our animal pals) are harmed in the making! #TurkeysAreThankfulForVegans 
Appetizers  
Let's start out with an appetizer. If your house is anything like mine, family members will be scouring the kitchen throughout the day to get an early taste of Thanksgiving dinner. The solution: put out some appetizers like this vegan cheese plate. First, charcuterie boards are beautiful. Second, a vegan cheese board?! Omnivores aren't the only ones who get to enjoy a fancy cheese board here. This is simple to put together and always a favorite. If you're new to charcuterie boards, build one up by buying a combination of vegan cheeses, some bread or crackers, fresh fruit, and condiments. This article offers tips on styling the charcuterie board that'll help even novice charcuterie chefs make a beautiful appetizer platter. Follow this recipe or go all out with your favorite vegan cheeses and snacks.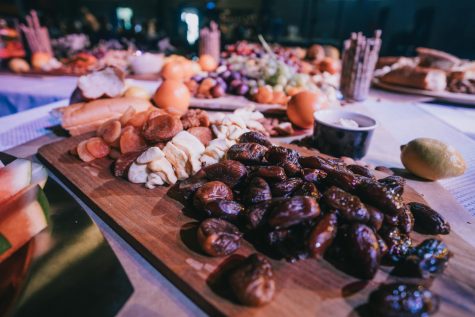 Deviled eggs are always popular—and definitely not vegan, this recipe is short and simple. It calls for tahini for the filling and turmeric for the bright yellow color. The potatoes you choose are up to you, though Yukon Gold potatoes have the perfect, slightly buttery taste. They are the perfect substitution for deviled eggs, and they are so cute.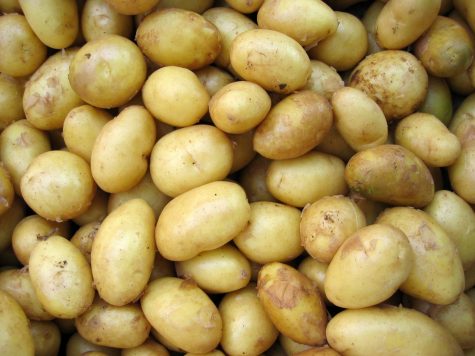 Sides and Main Dishes 
Wild Rice Stuffed Mini Pumpkins 
The mini pumpkins are the epitome of cozy, Thanksgiving vibes. Not only that, but they are delicious and uncomplicated to make. With a combination of wild rice, garlic, cremini mushrooms and cranberries baked in a squash of your choice, this dish is sure to make an impression. These will have your guests amazed at how pretty they are, and they'll shower you in compliments from how good they taste. Who said Thanksgiving must only be the typical recipes? Spice it up a little!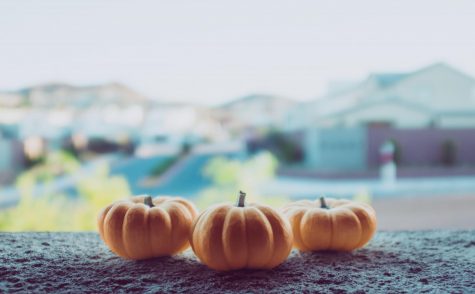 I will admit it, green bean casserole was hard for me to let go when I became a vegan.  I grew up having green bean casserole during the holidays and it was always my favorite, which meant I would eat way too much of it and experience the annual Thanksgiving food baby and a strong urge to nap. When I became vegan, making a vegan green bean casserole was my priority. This recipe is  simple, with only 10 ingredients and and a total cook time of 30 minutes.  The mushrooms, shallots, and garlic make this a creamy and savory treat—chock full of all that green bean casserole goodness we crave on Thanksgiving. I make it every year.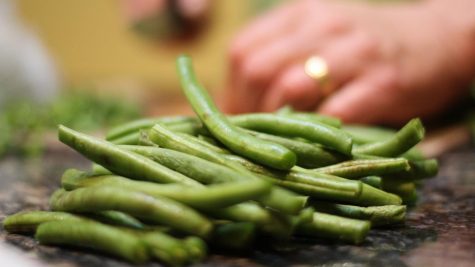 The Turkey 
Obviously, when you think Thanksgiving dinner you think turkey. Luckily, there are actually plenty of vegan turkey alternatives to eat at Thanksgiving. Do those cute little' turkeys a favor and opt for one of those alternatives. Try Gardein's take on turkey: Tofurkey's plant-based roast or try a tofu turkey. Check out this article for a full cross-comparison of vegan turkeys out there. The options are plentiful. 
Oh, the glorious macaroni and cheese. We all know it, we all love it, but it is far from vegan. No worries for us though! It is actually pretty easy to make a vegan macaroni and cheese that is just as good and gooey as the real thing. You can try this recipe or there are lots of box options in the grocery store. See my recommended stores and brands in my beginners guide to veganism article.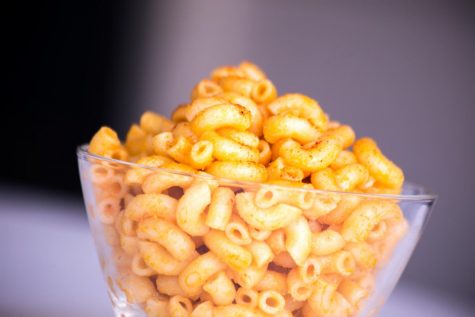 Vegan mashed potatoes are so close to the real thing you will not notice the difference. Besides water, salt and pepper, there are only four ingredients you really need for the perfect mashed potatoes and in all, it shouldn't take more than 40 minutes. This is the perfect dish to put together in a pinch. Creamy, dairy–free and garlicky, this recipe is awesome, definitely worth trying and maybe, possibly, most certainly worth eating the whole bowl.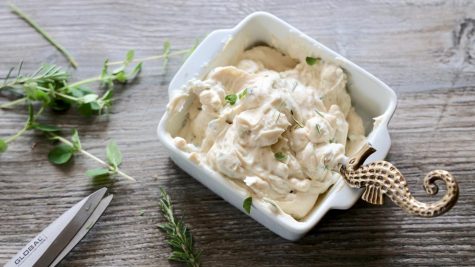 What is a Thanksgiving meal without stuffing? It is one of my favorite holiday dishes and is extremely easy to make vegan. You can make your own but consider that a lot of stuffing sold in the grocery store is vegan, just substitute the called for butter with plant-based butter and the chicken broth for vegetable broth. It is easy and quick and scrumptious.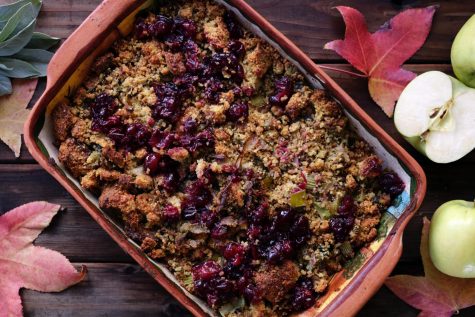 Dessert
I am going to be honest. I bought my vegan apple pie premade from Whole Foods this year (how awesome is it that Whole Foods has premade vegan pies?). I have tried to make some version of apple pie for the past three years and I can never finesse those apples into getting done exactly right. But hey, you may have more luck than I have, so try this apple pie recipe because it's delicious and a true American Thanksgiving staple. To make it easier on yourself, buy a store-bought vegan pie crust and make the filling using just seven ingredients.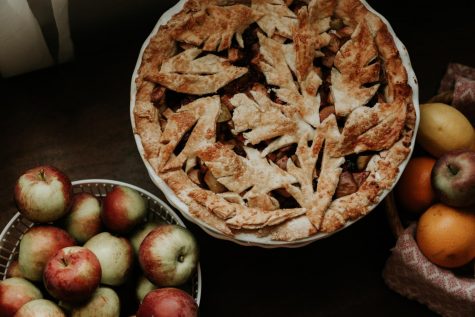 Of course, pumpkin pie should be on the Thanksgiving menu. This is a fun recipe to make with other people, so grab your friends and a rolling pin and get started. The crust is made with coconut oil, which you should prep in the fridge 30 minutes beforehand to keep solid. Use pumpkin puree, not pumpkin pie filling, and canned fatty coconut milk for the filling. To make this recipe gluten free, replace the pie crust with a store-bought gluten-free option. Enjoy with vegan whipped cream and a cup of hot coffee.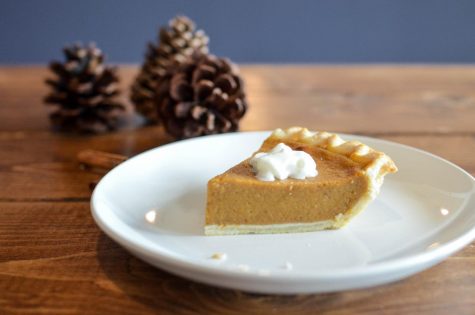 So, there you have it, a completely vegan Thanksgiving recipe lineup. These recipes are all delectable; they'll have your family and friends singing your praises for being a brilliant, vegan chef. Plus, they'll be surprised that vegan food can be so delicious and easy to prepare. Whether you want to try one or a few or all the recipes this year, I encourage you to take a dip into the plant-based world. The results will be mouthwatering and nutritious. Happy Not Turkey Day!