Fornes, Taylor II to transfer from UNCW
And another Seahawk bites the dust.
Junior guard Jaylen Fornes announced on Twitter that he would transfer from UNC Wilmington and spend his final year of eligibility elsewhere. Hours later, guard Ty Taylor II announced he would transfer as well.
"I would like to thank UNCW for the opportunity to grow as a basketball player and advance my education over the last three years," said Fornes in a tweet. "I have been blessed to develop some great relationships and learned valuable lessons. I will be exploring other options going forward."
Fornes and Taylor joined Matt Elmore and Jeff Gary as Seahawks who transferred this season. Gary transferred prior to the season-opener against Campbell while Elmore transferred midseason.
Recruited by former coach Kevin Keatts, Fornes never found his footing in the Port City. After shooting 45 percent from three his freshman year, Fornes shot 35 percent the previous two seasons under coach C.B. McGrath.
Fornes was a starter his sophomore year and began this past year as a starter before he was moved to the bench on Jan. 17 against Hofstra. In his final two starts against Delaware and Drexel he averaged 10.5 minutes per contest.
He was suspended for three games towards the end of CAA play for violations of team rules. Fornes averaged 7.2 points-per-game and shot 38 percent from the field last season.
Taylor was recruited by Keatts after transferring from Wichita State. He never played for Keatts who was hired by NC State after Taylor sat out the 2017-18 season to fulfill NCAA transfer rules.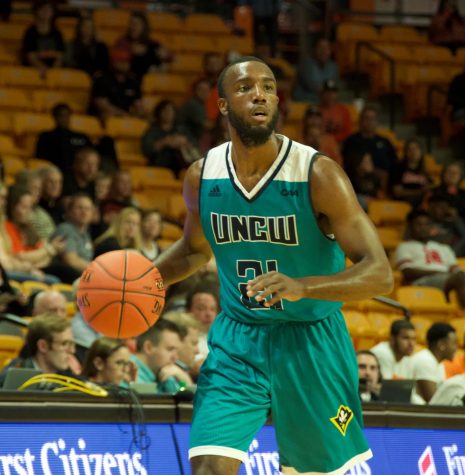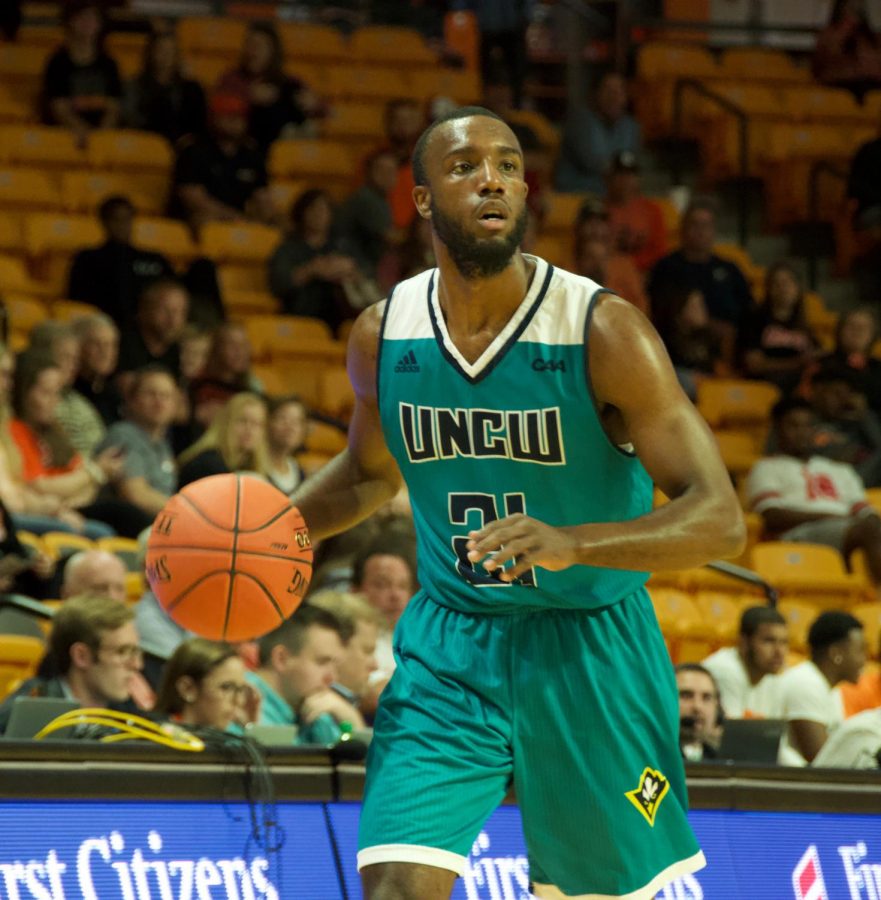 Like Fornes, Taylor showed flashes during his two years at UNCW including an overtime-forcing three against Campbell this year as part of a season-high 29 point effort. After starting the first six games, he was passed by on the depth chart by McGrath-recruits like Ty Gadsden, Jaylen Sims and Jay Estime.
"After graduating in May I plan on pursuing other options in my playing career and won't be returning to UNCW," Taylor said in a tweet. "Thank you to all the fans, my family, and friends who have continued to support me along my journey. The memories in Wilmington will never be forgotten."
Taylor played 15 minutes or less in 19 games this season. He averaged 13.6 points-per-game in 27 starts during his first year as a Seahawk, but that figure dropped to five points a game this past season.
He now has the opportunity to become a graduate transfer and immediately play somewhere next year. Fornes will sit out next year only if he transfers to another Division I school.
Fornes and Taylor's decisions continue a pattern of turnover since McGrath was hired in 2017. Five players have transferred (including current Wolfpack guard C.J. Bryce) while another in JaQuel Richmond was dismissed. Just two years later, no player on the Seahawks' roster remains from the 2017 CAA title team.
McGrath now has two more scholarships to work with next year as he looks to reload the Seahawk program following the transfers and expired eligibility of Devontae Cacok and Shawn O'Connell. Only Jeantal Cylla, Gadsden and Kai Toews sit as projected starters next season.
The Seahawk will have more on this story as it develops.
Sports Editor Brandon Sans can be found on Twitter @bsans10. Any tips or suggestions should be forwarded via email to bms8544@uncw.edu.