Former sports editors reflect on their time at The Seahawk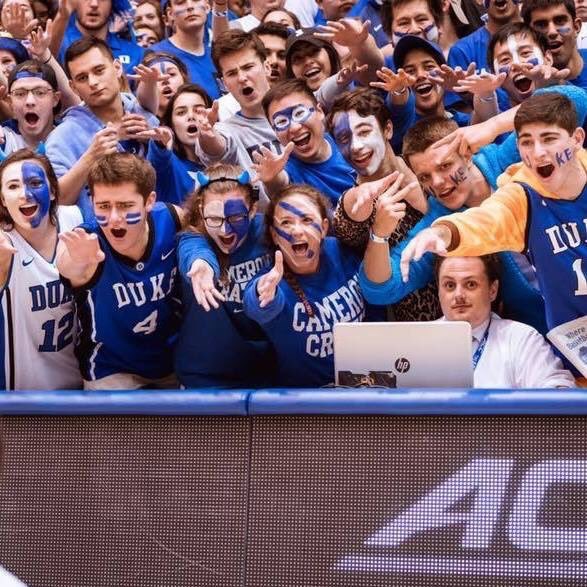 Editor's Note: The Seahawk has dedicated itself to quality sports coverage of UNCW Athletics for seven decades behind the outstanding leadership of student journalists. In order to capture that, I reached out to former sportswriters who can trace their roots back to the paper. You will find their recounts of life at The Seahawk and the stories of Seahawk sports in their day. I expected that part. What I didn't expect was the overwhelming gratitude the Sports Editors of yesterday had for the paper. For many students, The Seahawk is the first opportunity to try their hand at reporting and writing. While that can be met with mixed reactions, the experience is once in a lifetime. I'm grateful to each of them for taking the time out of their professional lives to return to a place close to their hearts, if only in words. My appreciation for everyone inside the UNCW Athletics department runs deep. Finally, I want to thank you, the reader, for sticking with us students for 70 years. Here's to the next 70 and all the stories to be told.
Brant Wilkerson-New ~ Class of 2008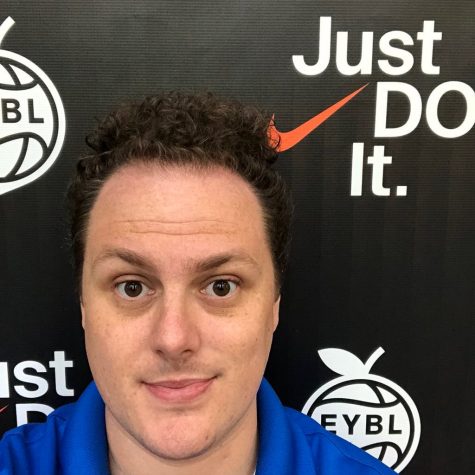 My introduction to The Seahawk came hours after I moved into International House (now known as Innovation House) as a few writers walked around handing out copies and introducing themselves. Becoming a sportswriter is the only job that I had ever wanted as a kid, and this was my first big chance to shine. The Seahawk gave me the opportunity to cover one of the greatest seasons in the history of UNC Wilmington basketball and it taught me the importance of writing about intramural sports. Even as an old guy, it fills me with pride every time I'm on campus and I can grab a print copy and see what the journalists, who are much better than me at that age, are working on.
The 2005-06 basketball season went from one of the greatest in UNCW history to the most infamous as coach Brad Brownell left for Wright State just weeks after nearly leading the Seahawks to their second NCAA Tournament victory. The administration wouldn't give Brownell a fair contract extension, due in large part to Athletic Director Mike Cappaccio's relationship with him. It was about more than basketball, almost a soap-opera type story about wealthy donors, an angry fan base and personal vendettas. Ultimately, the decision to let Brownell wrecked the basketball program for a decade and cost two athletic directors their jobs.
I owe everything to The Seahawk. As the sports editor at a weekly newspaper at a school without a massive journalism program, I was sometimes the entire sports department – writing and editing multiple stories every week while attempting to become more organized. (That's a work in progress; sorry Chris and Justin!) Ultimately, my time at The Seahawk helped set up my first real gig at the Star-News, where I answered phones several nights a week before they let me write a few stories. At 30, I got the only job I ever wanted, covering Atlantic Coast Conference basketball in the Triangle. It's been a dream, and it all started in a tiny office in the old Burney Center, then a temporary trailer while the Fisher Center was under construction.
Tyler Heffernan ~ Class of 2012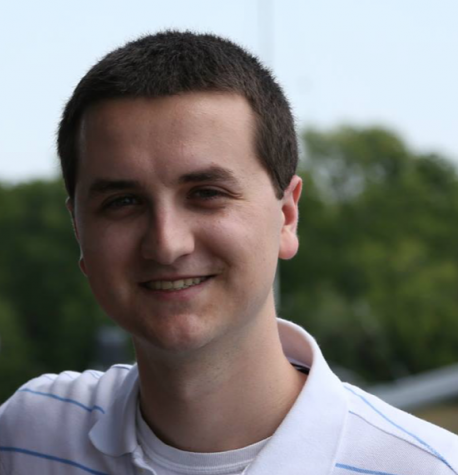 It's hard to summarize an athletic department over two years, especially UNCW's. A basketball-crazed state immediately thinks of its basketball programs – one that showed glimpses but largely struggled and the other that received a spark with the hiring of a Hall of Fame coach. But, that's not entirely fair.
The baseball and swimming and diving programs somehow stand the test of time. Men's and women's soccer games have deservedly become marquee events on campus. Other programs excelled in circumstances of limited resources – both then and now.
It was a privilege to cover them all alongside an eager and talented sports staff, who told the stories of their peers and campus. Student journalists have unique access and insight into the people and events they're covering, and I'm proud of our work.
It was an honor to tell the courageous story of Tanner Milson, a men's basketball sharpshooter who played a game on the same day as his father's funeral. It was an honor to tell the persistent story of the swimming & diving programs led by legendary (former) coach Dave Allen, despite limited resources and visibility. It was an honor to challenge the track & field and soccer teams in a video series called "The Seahawk Versus," reminiscent to the "Pros vs. Joes" series, where we saw these Division I athletes' competitive spirit first-hand – and were hilariously exposed as average Joes.
I'm grateful to all those who made it possible to tell those stories, especially Bill DiNome, Joe Browning and Tom Riordan – folks who, in this space, need no introduction. And, of course, special thanks to all the athletes, coaches, administrators and students who shared their lives with us and our UNCW community.
Cam Ellis ~ Class of 2014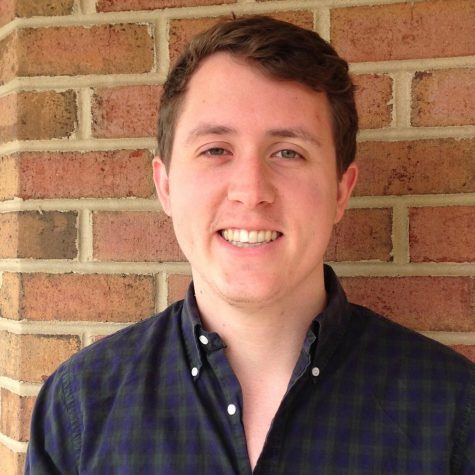 I'll always have a soft spot for The Seahawk because the experience gave me, quickly, a little taste of so many different aspects of daily life in sports media. In the four years, I was there we never had a staff of more than a half-dozen people, so it was all-hands-on-deck all the time. Unlike a lot of my friends at bigger schools, I never had to wait in line to pitch articles, cover games and other things. I think I wrote my first terrible column on like, my second day. I got to try my hand at everything and failed at most of it, but it was an incredible practice.
My biggest story was probably the hiring of coach Kevin Keatts. It was the only real story during my time where I got tipped off before the school announced the hiring, so breaking news was a crazy experience. In hindsight, I did a supremely poor job of putting together a good breaking news package, but the whole experience was such a rush.
I would say The Seahawk impacted my career now in two ways. The first thing The Seahawk did for me was allow me to build a confidence that you need in sports media. The field can be hell in so many ways, and you need a great deal of self-confidence to keep treading water. What The Seahawk allowed me to do was walk into an interview, or locker room, or whatever it may be, and think to myself, "Okay, you know how to do this." If you're prepared for anything, the rest is gravy.
The second thing — and most important, in my view — is that The Seahawk taught me that no assignment is too small. Everyone wants to cover the basketball game in a packed house on Friday night, but you need to take on that tennis match on Tuesday afternoon with just as much enthusiasm. I cannot stress it enough: always say yes. Take on that extra story, or that extra shift, or that extra interview. You get noticed when you go the extra mile, and getting noticed is getting ahead. Even if the story is the most boring thing you've ever written, it's always, always obvious when you've gone the extra mile. The Seahawk gave me ample opportunities to go the extra mile, and I'll forever be grateful for that.
McLeod Brown ~ Class of 2015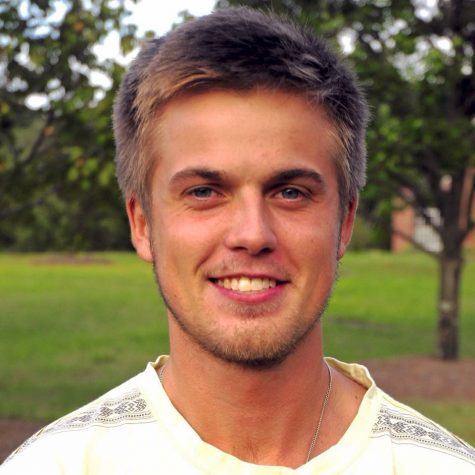 The Seahawk, and journalism, in general, played a huge part in my personal and professional growth at UNCW and helped shape me into the person I am today.
Journalism and the ability to write is an overlooked skill, but one that is critical to a lot of jobs. Although I'm not currently working in the journalism field, I still use my writing background and skills often in my current position, and in every interview, I've had, each person interviewing me has commented on how important it is to be able to write and communicate in today's professional world.
During my time with The Seahawk, I witnessed the publication advance in readership, participation, and quality of stories. On the sports side, I witnessed championships won, programs rebuilt, and foundations laid for future success.
Being a part of The Seahawk was a huge piece of my experience at UNCW and one that I continue to benefit from today with the skills and relationships I created. I'll always have a soft spot for sports journalism for as long as I live and look forward to watching The Seahawk continue to thrive under a strong, passionate group of writers.
Brittany Murdock ~ Class of 2016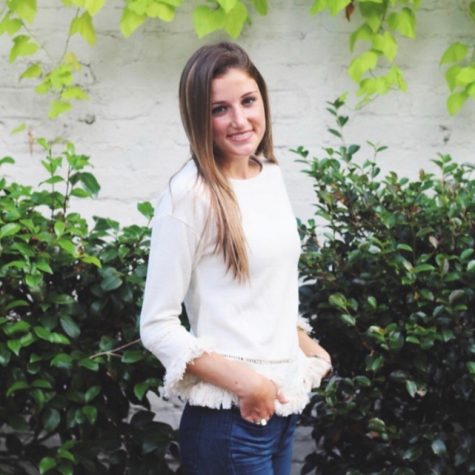 When I attended UNCW, sports were a huge part of the student body. It was a way for students to connect with one another. As Sports Editor, I was able to share with our community what went on behind closed doors, which was my favorite part. Teams spent their time volunteering and gave back to the community on breaks, while the women's soccer team helped the FOJ Foundation by raising awareness and donations for pediatric brain tumors. It was so much more than just a sport or a game. These men and women were changing lives.
Becoming the Sports Editor was such an important part of my time spent at UNCW. I was able to share my passion for writing with other students who either never wrote before or who were just now finding their love for it. That was a big deal for me.
I currently work for a magazine in Raleigh and The Seahawk prepared me for everything this job entails. From writing and editing to interviewing and gathering story ideas around town, I wouldn't be where I am today without the amazing crew at The Seahawk.