Tribe stops UNCW's winning streak at two games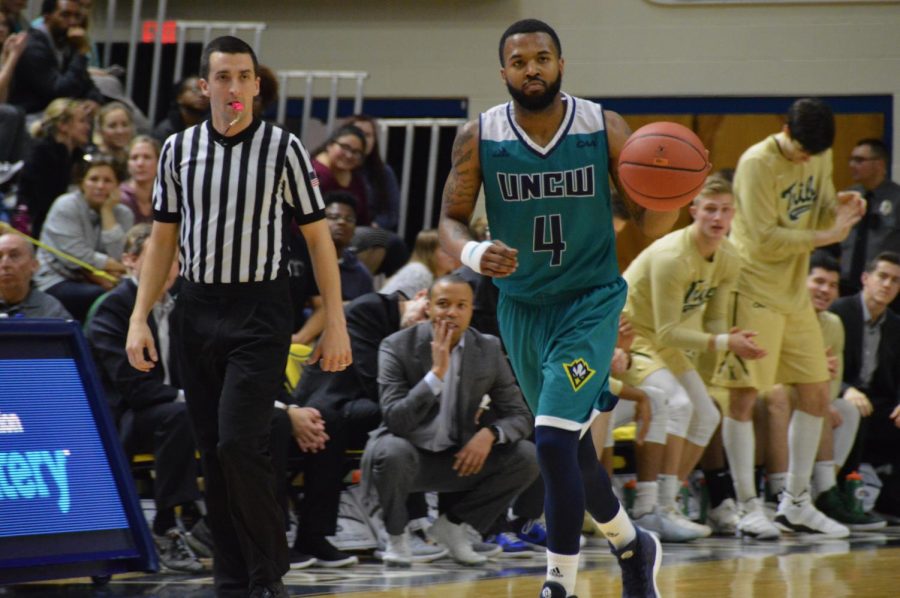 Following back-to-back wins, UNC Wilmington completed its final outing of a three-game home stretch on Saturday night against William & Mary.
Though the Seahawks faced a double-digit deficit at one point, UNCW was determined to stay in the contest. Trading baskets with the Tribe (14-7, 7-3 CAA) on numerous possessions, the Seahawks stayed in until the last seconds. The fans, who packed into Trask Coliseum, cheered louder with each shot UNCW drained, but to no avail, as the Seahawks fell 84-81.
Jordon Talley led the Seahawks on offense with 25 points and four rebounds. Jaylen Fornes added 15 points and seven rebounds — all on the offensive end.
This was a huge step up for Fornes, who only had two field goals in the Seahawks' 71-68 victory over James Madison. When asked what he did differently tonight, Fornes replied modestly.
"It's just a nightly basis," said Fornes. "It depends on how I put the ball up and how it falls."
The collection is still growing
Devontae Cacok, whose monster double-double against James Madison on Thursday led the Seahawks to a victory, added his 16th double-double of the year to an already impressive resume. Tonight made Cacok's 16th double-double of the season with 12 points and 15 rebounds. Cacok has been a crucial asset for the Seahawks this season on the glass.
Walking on a wire
UNCW (7-15, 4-6 CAA) lost tonight's game in a fashion that the Seahawks are not unfamiliar. All three of UNCW's games in this three-home game stretch have been decided by three points or less, including a 73-71 overtime victory against Towson.
For head coach C.B. McGrath, mentality is a key piece to the puzzle.
"I think it gives us some comfort that we've been there before," said McGrath. "It's not the first close game. I think they're just sort of getting used to it and realizing we're going to have to make the plays at the end, with a lot of pressure on you."
Up next
The Seahawks look to bounce back with a win against Hofstra on Thursday at 7 p.m.
Want to see a photo gallery from tonight's game? Click here.