DeGraaf's double-double lifts Seahawks past GSU, 74-62
Best start for UNCW women in six seasons
Noah Thomas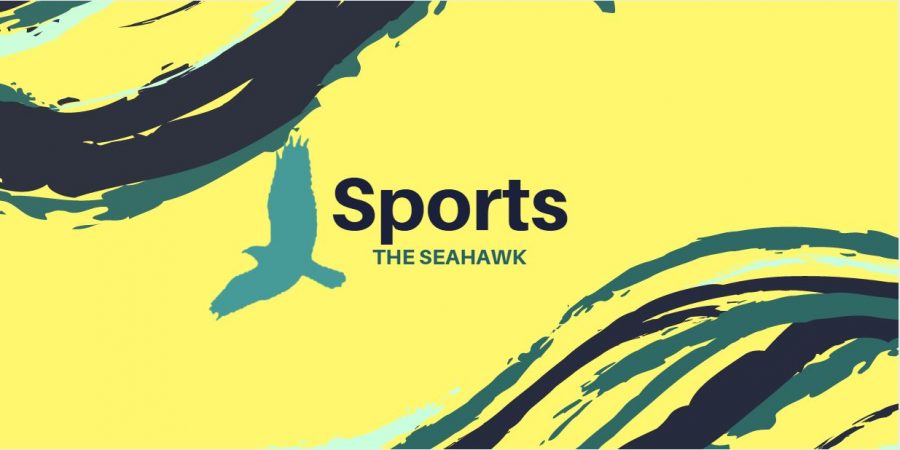 Noah Thomas, Sports Editor
December 21, 2017
Coach Karen Barefoot's team was not in an ideal situation at the end of Thursday's first quarter.
UNC Wilmington found itself down 23-13 to Georgia State, but the Seahawks came alive in the second quarter. They outscored the Panthers by 16 and never looked back on their way to a 74-62 win.
It was the second win in back-to-back tough outings for UNCW after winning at Wofford on Saturday. Now 7-4 and just eight days away from the beginning of CAA play, it's the best start to a season for the women's program since the 2011-2012 campaign.
"I believed in them from day one," Barefoot said. "I'm proud that they bought in and they've gotten better every day … We knew that we were going to have to earn this."
Career day at the office
Redshirt senior Jenny DeGraaf notched her second double-double of the year by setting a career high in points (21) and grabbing 10 rebounds.
"I'll do whatever it takes for our team to win," she said. "Getting steals, getting blocks, scoring the ball, whatever it takes, and I know Lacey (Suggs) feels the same way, we're going to do what we have to do to win."
UNCW's second-leading scorer took some time to get going – she started 1-of-4 from the field – but once she settled into her groove in the second quarter, there was little that could stop her from shooting or crashing the boards.
Getting out of trouble
Foul trouble plagued both UNCW and Georgia State (4-7) throughout the game, but the most trouble came in the first quarter for the Seahawks.
By the end of the period, Lacey Suggs, Rebekah Banks, and DeGraaf had each been tagged with two fouls. With three starters on the bench, managing the game came down to one thing for Barefoot:
Trust.
"Trust that they're going to be okay when they make silly fouls and do what they have to do for the team," she said. "That's what they did. I had a ton of trust in them – I didn't care if they had two fouls. I didn't care if Lacey had three.
"You kind of find a way. That's what I kept saying, 'Just don't get frustrated.'
Barefoot was right to put trust in her team: The Seahawks shot 8-of-17 in the second quarter and 6-of-8 from the free throw line in a period that ended up being the difference by the end of the game.
Up next
The Seahawks open CAA play at Elon on Friday, Dec. 29. They return home two days later to take on William & Mary.
Sports Editor Noah Thomas can be found on Twitter @NoahILM. Any tips or suggestions should be forwarded via email to [email protected] For video updates from The Seahawk, subscribe to our YouTube channel.