Pirates thump Seahawks in overtime, 93-88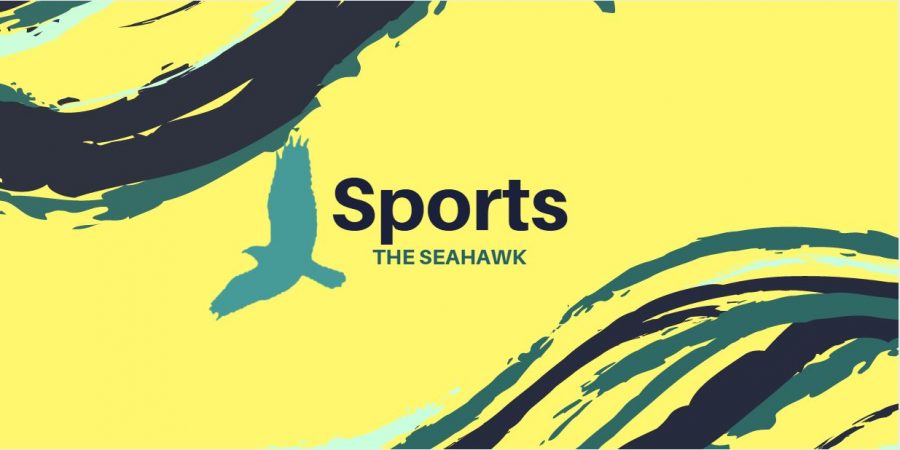 Noah Thomas, Sports Editor
December 1, 2017
GREENVILLE, N.C. — A career-high 35 points from Devontae Cacok was not enough to make up for UNC Wilmington's lackluster defense in Thursday's 93-88 overtime loss at East Carolina.
Cacok, who recorded his fifth double-double in six games by collecting 12 rebounds to go with his career-high in the scoring column, shot 16-of-19 from the floor and 3-of-5 from the free-throw line.
Surrendering points
UNCW couldn't take advantage of ECU's poor shooting in the second half. The Pirates hit 19 of 36 attempts before halftime, but their shooting percentage dropped significantly in the second half, converting on 37.9 percent of shots taken.
But similarly to their previous five games under first-year coach C.B. McGrath, the Seahawks went through long stretches of time in which they nearly collapsed on defense.
"I don't think I put any expectations on where they would be (at this point)," McGrath said. "They're making progress. Sometimes it's a little slower than you want, but I don't see us going backward.
"We've lost a couple of tough basketball games."
The Pirates outscored the Seahawks 48-32 in the final 17:00 of the first half and took a six-point lead going into halftime. This came after UNCW started the game on a 10-0 run in the first three minutes.
Putting the team on his back
Cacok stuffed the stat sheet yet again, taking the efficient style that earned him national recognition a year ago and turning it up to 11.
His increased numbers are a clear result of McGrath making the junior forward the focal point of the offense, but Thursday's game was an outlier in the number of touches Cacok received.
There were a few other bright spots for the Seahawks: Marcus Bryan recorded his first double-double in two years, scoring 10 points and grabbing 10 rebounds. Four Seahawks finished in double figures, but Jordan Talley (13 points) found himself on the bench for much of the second half with four fouls.
No coach? No problem
A little more than 24 hours after Jeff Lebo resigned as ECU's head coach in the middle of his eighth season in Greenville, the Pirates put on this year's best performance thus far.
ECU senior B.J. Tyson scored 30 points for the Pirates – the third player to score at least 30 points against UNCW this season – and said afterward that the game was dedicated to Lebo.
"We came out and played angry," he said, citing the emotion that comes with losing a coach.
Interim head coach Michael Perry, in his 11th season at ECU, took over the program on short notice and kept his squad focused on the task at hand.
"I think they wanted a good sendoff for (Lebo), obviously," he said. "I can't say enough about him. I told him yesterday that I'm a better basketball coach having coached with him. He doesn't always get his due in that regard, but we're a better basketball team because of the foundation he laid for us."
Up next
The Seahawks are off for more than a week. They travel to take on Louisiana State on Dec. 10, followed by a trip to UNC Greensboro on Dec. 13.
Sports Editor Noah Thomas can be found on Twitter @NoahILM. Any tips or suggestions should be forwarded via email to [email protected] For video updates from The Seahawk, subscribe to our YouTube channel.