The enduring effects of HB2 on North Carolina's economy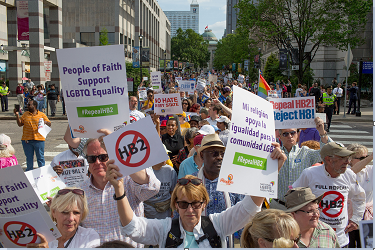 On March 27, after calculating data collected from public records and interviews, the Associated Press announced that North Carolina's House Bill 2 has deprived the state an estimated $3.76 billion of revenue due to lost business.
For the uninitiated, House Bill 2 (also dubbed as HB2 or the "bathroom bill") passed in the state of North Carolina in March 2016 under former Gov. Pat McCrory. This bill restricted the usage of public restrooms by transgender people to the sex that is written on their birth certificate. The bill also lifted any anti-discrimination protections based upon one's sexual orientation or sexual identity statewide.
This bill was created as direct response to Ordinance 7056 – a non-discriminatory ordinance passed by the city council of Charlotte in February 2016. This ordinance allowed the exact opposite of what HB2 offers – allowing transgender people to use their preferred public restroom and prohibiting the discrimination based upon one's sexual orientation or identity.
Immediate backlash followed from the passing of the bill as McCrory put the state of North Carolina under criticism nationwide. HB2 was a direct attack against the LGBT community, and has resulted in the relocation of many businesses and events.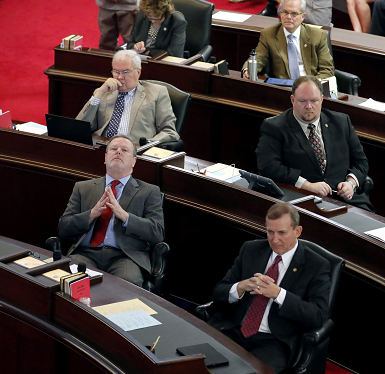 The largest loss of fallout of HB2 has been Paypal, who had been planning to build an operations center in Charlotte. According to AP, this new center was expected to provide "$200 million annually to the state's gross domestic product… [and] by the end of 2028, the state expected PayPal to have added more than $2.66 billion overall."
North Carolina, which has formerly been the epicenter for college basketball, has lost support from the NCAA. Although the state was the site of several prior championships, the NCAA has been avoiding North Carolina entirely and has stated they will not return to the state until the bill is repealed.
Musicians such as Maroon 5, Bruce Springsteen and others have cancelled tour dates in the state over HB2, citing the bill's discriminatory policies. Others, such as Mumford & Sons or Matt & Kim, have used their platforms to voice opinions against the bill and donate the proceeds from their N.C. shows to LGBT organizations.
As a frequent concert-goer, this is one of the things that has affected me directly. I respect the artists that have used their platform to help spread a positive message and their efforts to support the LGBT community. I have heard an argument against this stating, "I'm paying the artist to shut up and sing, not hear about their political views (basically do your job)," and I believe this expectation is wrong. As an artist, your job is to express yourself – whether that be through your music, acting, etc. What do you think the Rolling Stones were singing about in the 1970s? Lyrically, their music is full of social commentary against the Vietnam War and other social issues.
No one asked for HB2. In fact, as far as I am aware, not many people had issues with transgendered people using their preferred bathroom until this bill was introduced. It angers me that after the bill was signed that I started to see articles in the news about how "so-and-so went into the wrong bathroom." This bill created a problem that did not exist until its creation. Even with or without this bill, those same sexual predators would commit the same crimes, and a law was not going to stop them. Instead, this bill was written to alienate an entire population of people.
It is frustrating to see that even with all of the bad press our state has gotten, and a year later, that the law still stands. Governor Cooper has been unable to repeal HB2 as Republican lawmakers have been unable to come to a fair compromise. I hope in due time that we will be able to remove this stain from our state's reputation, but as of now it looks like we have a long road ahead.