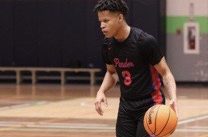 Noah Powers, Sports Editor

April 25, 2020
WILMINGTON — UNC Wilmington head coach Takayo Siddle has been hot on the recruiting trail since his tenure in the Port City began on March 13. Recruiting has been key for the Seahawk program since the loss of point guard Kai Toews last season and the transfer of Marten Linssen a few weeks ago. In...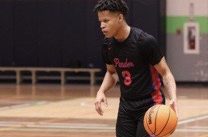 Noah Powers, Sports Editor

March 29, 2020
WILMINGTON — After much consideration of the offers forwarded to him, Pender High School's Jajuan Carr seriously considered sitting out a year of college basketball while attending prep school. That was before UNC Wilmington's new head coach Takayo Siddle extended an offer his way. The senior point...