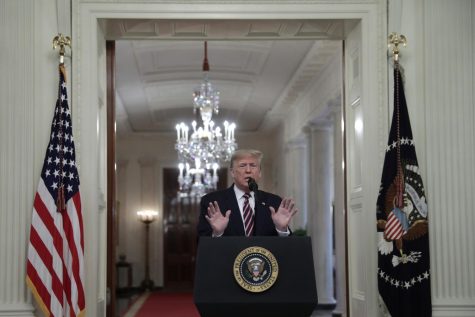 Caitlyn Dark, News Editor

February 7, 2020
WASHINGTON — The US Senate voted Wednesday evening to dismiss the charges of impeachment against President Donald Trump, the third president in American history to face formal impeachment. In the first article of impeachment concerning abuse of power, Senators voted 52 to 48 in favor of "Not Guilty."...
Jacob Sawyer, Staff Writer

December 20, 2019
The Democrat-led House of Representatives voted Wednesday to begin the impeachment of President Trump. The chief of state is accused of soliciting Ukrainian president Volodymyr Zelensky to rig the 2020 election in Trump's favor on July 25. An anonymous whistleblower submitted a complaint against...