NC officials respond to Trump insurrection
It has been almost two weeks since the insurrection at the U.S. Capitol took place and since then many elected officials have come forward condemning the violent actions and the role that various people like politicians and President Donald Trump played in it.

Trump was formally impeached by the House of Representatives on Jan. 13 over his role in inciting the insurrection. The Senate is set to meet and hold the trial and vote on whether to convict him later this week. 
The Seahawk gathered several North Carolina government officials' responses on the insurrection and Trump's impeachment. 
Bill Saffo, Wilmington Mayor
"As the site of the only coup d'état in American history, Wilmington knows all too well what happens when extremism, empowered by inflamed rhetoric, overthrows the rule of law. In the tragic violence that occurred at the Capitol this week, I think many people saw that our nation is in a very fragile place and that America would be best served by working together to unify the country and move us forward. I would expect that our representatives recognize their duty to demonstrate that kind of leadership."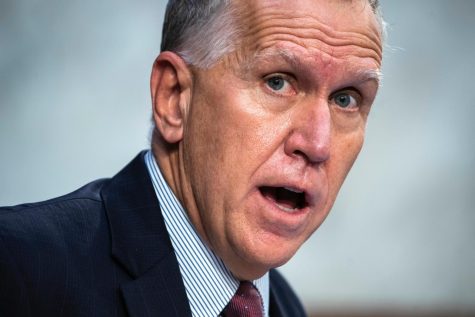 Thom Tillis, U.S. Senator 
"I proudly back the blue and support law and order, which is why I condemned the violence that took place in cities across the nation this summer. It's a national disgrace to have a mob attacking Capitol Police and engaging in anarchy. This is not what America stands for.
We should not let the disgraceful assault on the Capitol and our democratic system stop Congress from fulfilling its Constitutional duty tonight."
David Rouzer, U.S. House of Representatives 
"What we all witnessed this week in our nation's capital was appalling and should be condemned.  Based on some of the interviews I saw of those protesting peacefully, many have a deep-seated distrust of our government institutions.  This, by no means, excuses the thuggery and violence of those who participated in the assault on the Capitol.  They should be prosecuted to the fullest extent of the law."
His full statement can be read here.  
Roy Cooper, North Carolina Governor 
"This president has betrayed our country and is therefore unfit to lead it. He should resign or be removed from office."