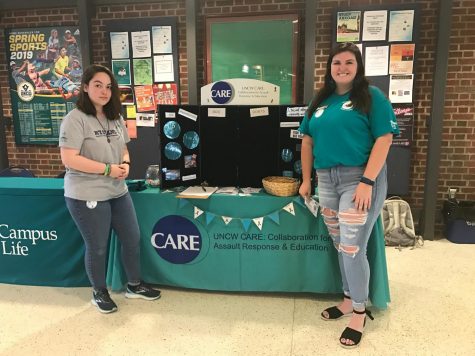 Samantha Dickerson, Lifestyles Editor

April 29, 2019
All over the world, millions of women begin their day by putting on a pair of blue jeans. They expect that they will have a normal day and that they will be able to be safe and live without fear, but Denim Day reminds everyone why wearing denim is not only an everyday event, but a powerful statement...
Meredith Hoffman, Assistant News Editor

September 11, 2017
The Student Government Association [SGA] held its second meeting Aug. 29 to address its platform for the upcoming academic year. SGA President Ottillie Mensah spoke to the sparsely filled Azalea Room on Tuesday about the plans for the year, which included addressing major problems on campus, such as...