NCAA baseball tournament preview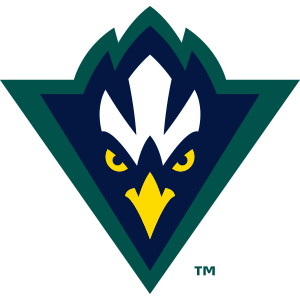 Brandon Sans, Contributing Writer
June 1, 2016
After a topsy-turvy and ultimately disappointing end to the Colonial Athletic Association tournament on Sunday, UNC-Wilmington's postseason gear is in full throttle as its push for a Cinderella run towards a national championship begins Friday.
Despite dropping the final two games of the CAA tournament to William & Mary and losing out on an automatic bid, the Seahawks received an at-large bid to the NCAA tournament behind a strong resume. A top-30 RPI and a 39-17 record cemented another berth for UNCW.
The Seahawks will begin play in Columbia, South Carolina, on Friday at 1 p.m. where they will play Duke for a second consecutive NCAA tournament after facing the Blue Devils in the basketball championship in March.
The Blue Devils streaked through May with a 9-2 record and made an average showing in the ACC tournament over the weekend. They claim the 3-seed and show up as the away team against the 2-seeded Seahawks.
UNCW leads Duke 22-11-0 in the all-time series, with the last meeting taking place in 2006.
Rounding out the Columbia Regional's bracket will be Rhode Island University and host South Carolina. The Gamecocks sport a 42-15 record and are regarded as one of the best groups in the nation.
South Carolina will be hosting a regional after missing out on the postseason a year ago. This is the second ever NCAA appearance for Rhode Island, which will be searching for its first tournament win in program history.
Any chance of advancing to the College World Series will be impacted by how UNCW responds to losing out on the CAA title. After all, this is a Seahawk team that paced their conference with 39 wins, including 16 wins in conference play.