Diamond Hawks continue to overcome injuries in weekend sweep over Towson
WILMINGTON, North Carolina – When sophomore pitcher Matt Gaither was sidelined with an injury midway through March, Head Coach Randy Hood was forced to find depth at a position that was repeatedly questioned before the season ever began.
Through his first four starts, Gaither (3-1) posted a 2.25 ERA and quickly became the frontrunner to take over Friday night duties on the mound. However, with his availability in question, the Seahawks needed to find a solution, and fast.
Since then, RJ Sales, Cyle Phelan and Zane Taylor have spearheaded a dominant weekend rotation for the Hawks and have helped ease the pain of Gaither's absence. Not only have the three freshmen performed at a high level, but have seemingly solved the "problem" UNCW faced coming into 2022.
Now, Hood and the Hawks have recently been forced to overcome another unexpected obstacle.
Throughout this past weekend's series against Towson, UNCW was without arguably its two best players. Both Brooks Baldwin and Dillon Lifrieri failed to make an appearance during the three-game slate, leaving the top of the Seahawk order in question.
But again, UNCW's supporting cast stepped up to the plate when they were needed most.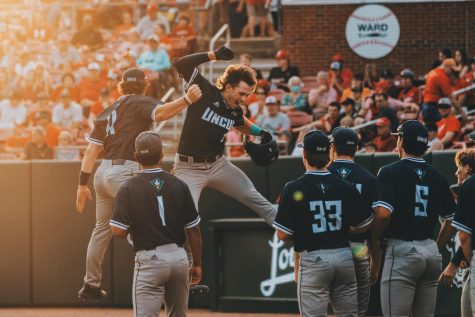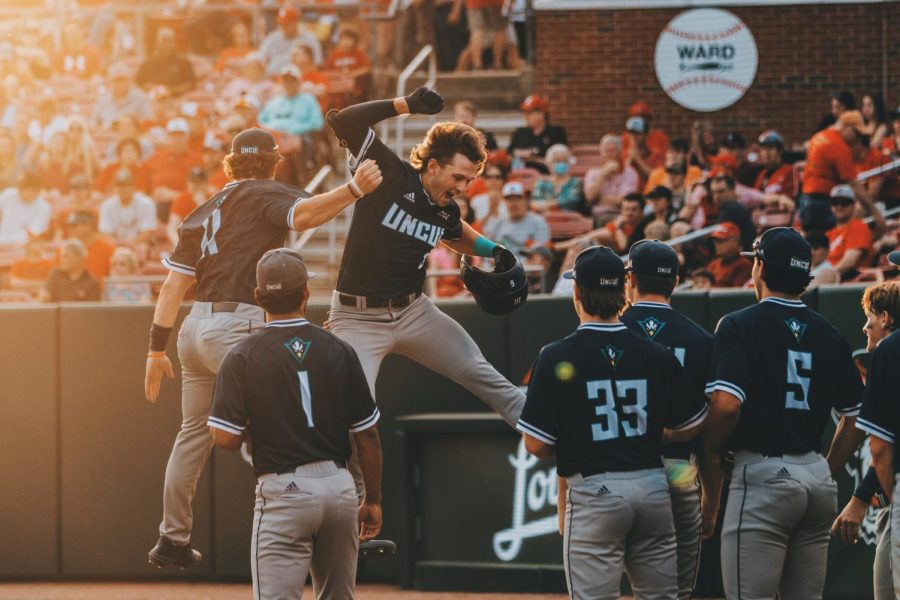 Jac Croom followed up Tuesday's two-homerun performance against NC State with a six-hit weekend against the Tigers. The redshirt sophomore would later be named CAA Player of the Week and has credited a former Seahawk for helping improve his game.
"I've got a good buddy Kep Brown…he was telling me to just stick with it," Croom said during Sunday's press conference. "[He said] warm weather brings the barrels. You can see it in our whole team; everyone is starting to feel pretty good and make some good swings."
Graduate transfer Ethan Baucom collected three RBIs in Friday's matchup, while freshman John Newton and redshirt junior Chris Thorburn tallied five hits of their own over the weekend.
Jack Howell had a standout performance during the series-finale on Sunday with two hits and two RBIs in his first start of the season.
In total, the Seahawks posted 27 runs on 39 hits in its weekend sweep over Towson to move into second place in the CAA standings.
"We had some guys step up all weekend and I'm just proud [of them]," Hood said after Sunday's 8-6 win. "It was a good weekend to make up another game in the CAA and hopefully continue to move ourselves up in the standings."
UNCW will look to continue its hot streak against East Carolina on Tuesday, Apr. 19. First pitch is scheduled for 6:30 p.m. Streaming options are available on ESPN+. Follow @UNCWBaseball on Instagram and Twitter for highlights and live score updates.