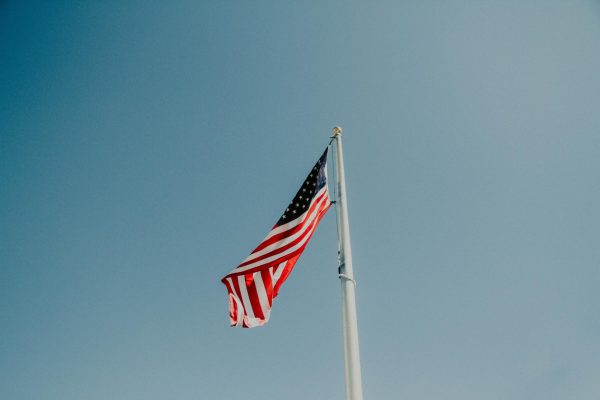 Individuals who bring languages other than English when they immigrate to the United States deal with an extra layer of alienation from the culture due to a language barrier and stigmas against them. Although the University of North Carolina-Wilmington (UNCW) has taken steps to ensure that students of minority backgrounds have a support system on a predominantly white campus, students are still affected by the cultural stigmas of modern society. 
UNCW students from cultural minority backgrounds confirmed that they have felt marginalized and have experienced discrimination because of their appearance or speaking a different language in public. 
Herrera, a Hispanic UNCW student said: "I grew up going to a predominantly white elementary school, and going to a school where you do not necessarily fit in can be uncomfortable at times. For instance, trying to play football outside…[other children] would not let me play because I'm [Hispanic], so I should be playing soccer, in a sense. Not football, because that's not my sport." 
A UNCW student with Japanese heritage, who preferred to remain anonymous, recalled a time when she used to live in a small, predominantly white town: "I have been mocked for how I look and how I speak, because me and my mom speak Japanese to each other…I have had someone imitate how my mom's eyes look, because she has slanted eyes." 
When asked about her experience at UNCW, the student replied: "I have received microaggressions [on campus]…I had these two girls honk at me, and then I've also had this one girl literally bark at me like a dog while I was on my scooter." 
UNCW has created cultural centers for students of ethnic minorities to create a support system for students, such as Centro Hispano, Upperman African American Cultural Center, and the Asian Student Association. 
UNCW students who are active members of the cultural centers on campus affirm that the centers foster a place of welcome and safety for these students to express themselves, share their stories with people who may have similar experiences, and work together to come to conclusions about what can be done. 
Herrera, who is a part of Centro Hispano, said, "I found my home here at Centro Hispano. I was able to come to this club and I was instantly accepted for my culture, and I was instantly able to feel at home, at peace." 
"I think it would be good to have more [cultural] offices," Dr. Hikmet Kocamaner, a UNCW professor of Anthropology who immigrated from Turkey said. "Some people might object to it, saying that this is causing some kind of fragmentation or leading to ethnic enclaves, but I do not agree with that sentiment…The more representation we have, the more people feel included. That would lead people to be more integrated into the general campus community, and that would give them a sense of belonging." 
Cultural groups that are not represented at UNCW's cultural center include Native American and Middle Eastern American students. 
Despite the active work of the cultural centers and faculty to improve the quality of life for minority students on campus, discrimination is still a prevalent issue that many students face today. This leads to the question of how to effectively prevent members of the student body from engaging in these acts of prejudice. 
"People believe that America should be a monolingual country," Kocamaner stated, describing the marginalization he has received for speaking Turkish in public areas of the U.S. "Some people feel so strongly about it that they will verbally accost you or attack you in a public setting, saying, 'Speak American,' or 'Speak English.'" 
"Some folks can face either direct or indirect discrimination and attitudes against them because they're bringing another language," Dr. Addie Sayers, a UNCW linguistics professor explained. "Sometimes assumptions about intellect that people don't even realize they are placing because they are judging folks based on a smaller subset of English production, not realizing that this person has a vast amount of knowledge already in another language and culture."
Although racial minorities have always been historically discriminated against, the weight of these prejudices have changed over time. According to the U.S. Department of Justice, racially driven discrimination has risen from 2021 in the U.S., reaching 59.1% of all single-bias incidents, hostile interactions rooted in prejudice, in 2022. The National Center for Education Statistics reports that 55% of hate crimes on college campuses were racially motivated. 
Although it is impossible to remove another person's biases, UNCW strives to foster a safe environment for all students based on mutual respect and inclusivity. Students who are experiencing prejudices due to their ethnic background can access resources such as the cultural centers in the Fischer University Union.