As drag comes under attack across the country, local queens speak out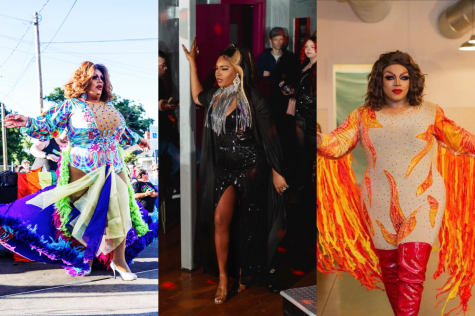 Drag is an art form that goes back centuries. Many historians claim it originated with Shakespeare, whose plays were performed entirely by men—and men dressed as women. By the 1970s, following the Stonewall Uprising, the art of drag had cemented itself in American culture. Drag foremothers like Divine and Crystal LaBeija would pave the way for what it is today. Though it has evolved much over time, drag in its many forms is an expression of our creativity and humanity that has persisted throughout history.
Yet despite this long history, there has been a shift recently in the way that some see drag. On March 2, Tennessee Governor Bill Lee signed a bill that would categorize drag as an "adult cabaret performance," thus banning it from public spaces. Though the bill doesn't specifically use the word "drag," it makes baseless claims that "female and male impersonators" contribute to the "grooming" of minors. Similar legislation targeting drag performers has been proposed by conservative politicians in Arizona, Kentucky, Oklahoma and at least 11 other states.
That same day, Governor Lee also signed a bill into law banning gender-affirming care for transgender youth until the age of 18. Both bills represent a GOP initiative across the country to restrict LGBTQ+ rights, and particularly the rights of drag performers and the transgender community. In 2023 alone, more than 100 such bills have been proposed in state legislatures.
To those who love drag, it's hard to grasp how something that brings joy to so many, something that has been a staple in American life for decades, could be harmful. With Tennessee becoming the first U.S. state to ban drag shows in public spaces this year, many queer people feel that now is a more important time than ever to celebrate and uplift local drag communities. One such community that receives little attention from local media is found right here in Wilmington.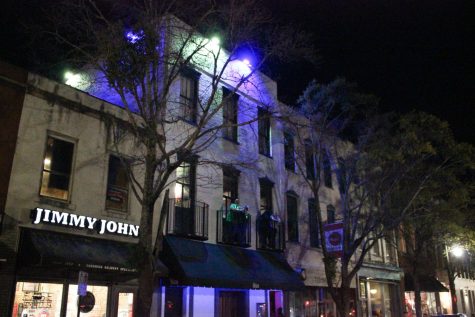 Along the busy streets of downtown lies a three-story building painted in white that has been a safe space for queer people for more than two decades—Ibiza Nightclub. The club regularly hosts drag shows on the weekends and drag karaoke on Wednesday nights. The club is by far the city's most prominent venue for drag performances.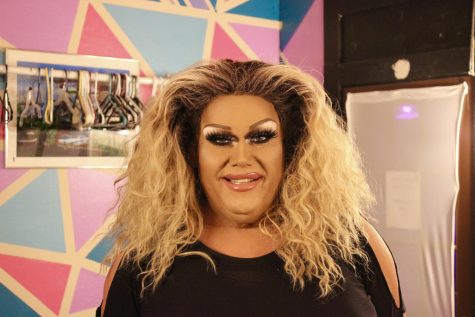 Tara Nicole Brooks is the Entertainment Director for Ibiza and Wilmington's longest performing drag queen—earning her the nickname "Queen of the Port City." Brooks has been performing drag in Wilmington for more than 34 years. Drag has provided a space for free expression that was sorely lacking in much of her early life. Before finding the drag community, Brooks described feeling alienated and overwhelmingly timid.
"Drag pretty much saved my life," Brooks said. "Overcoming shyness [and] insecurities, being bullied and picked on in high school—all of that stopped once I started doing drag. I had found my community, and people started to respect me."
The first time Brooks dressed in drag was Halloween, 1987. She went out downtown with some friends, as so many do their first time in drag. The next morning, she woke up in pain from wearing heels for several hours while walking and dancing. She thought to herself, "I'm never doing that again." Yet still, something had her hooked.
Just a year later, she was performing at venues around town. She eventually competed in a talent show at the now defunct gay bar Mickey Ratz. To her surprise, she won—forever staking her claim in the local drag community. Over the following decades, she has performed at nearly every drag venue in Wilmington—both closed and still open.
To Brooks, the most rewarding aspect of drag is bringing joy to others. "I just love to stand on stage and see people's faces light up," she said.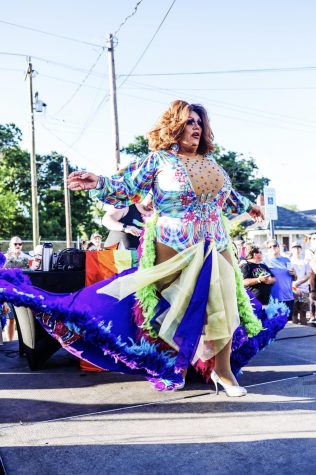 Brooks also hosts all of Ibiza's drag shows, making sure other queens get there on time, get ready on time and have the right backing track before introducing them on stage. It is a big responsibility for a club that hosts three to four drag performances every Friday, but she finds empowerment in teaching the younger queens that are just starting out.
"It makes me feel good when queens come and talk to me about how I got where I'm at," Brooks said. "But for me, when people come and ask me questions about coming out, starting drag or being trans—it's to see how comfortable they are talking to me that's empowering. I didn't have that. I didn't have people to talk to."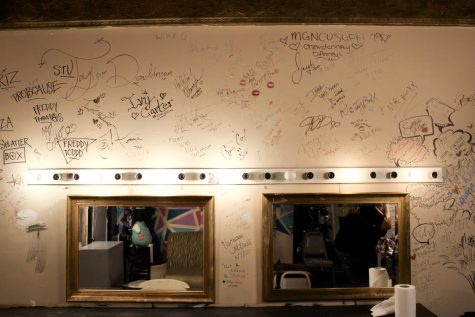 Brooks describes herself as an open book. She will often give out her information to people struggling with their sexuality or gender identity. To her, helping queer individuals overcome the same hurdles she once did is not only an honor, but a privilege that drag performers have.
Brooks feels that recent legislation in Tennessee and elsewhere stems from a perverted misrepresentation of what drag is. The bill's proponents claim that drag is "harmful to minors" and that it's an inherently sexualized art form. While some drag performances are geared towards an adult audience, those that are happen within the walls of age-restricted clubs and bars—not at pride festivals, parades or Drag Story Hour. Brooks makes clear that those who see age-appropriate drag as harmful are "missing the point."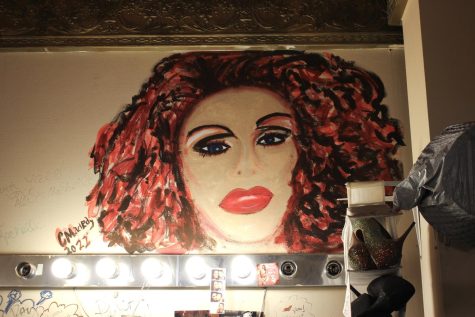 "If you've been to a Drag Story Hour, they're long gowns reading to kids," Brooks said. "If you don't want your children around it, don't bring them. It's not your job as a parent to parent other people's kids."
Brooks feels that although Wilmington as a community has been supportive of drag in the past, now is the time to fiercely defend the art form before it becomes restricted here, too.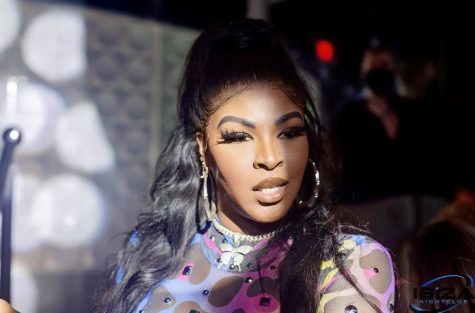 Another well-known queen in the local drag community is Ebony Valentino. She is also a part of Ibiza's house cast. As a transgender woman, drag helped her discover who she is today.
The first drag show she went to was at Ibiza. Brooks was one of the queens performing that night, along with Ebony Adams, another trans drag queen. When Valentino saw Adams, it awakened something within her. At the time, she didn't fully know what being transgender meant, but seeing the performance resonated with her deeply.
"When I looked at her," Valentino recalled, "I said 'I don't know who that is, but she is me;' that's where I found myself."
Soon after that performance, Valentino went out in drag for the first time. Her walk was unsteady from the unfamiliarity of her heels, yet she felt surprisingly comfortable presenting female. She felt less like an "impersonator" and more like an elevated version of herself.
Valentino later performed during "amateur night" at Ibiza. Before she went on stage, she realized that she didn't have a drag name. She asked her best friend and drag mother—the late Yazmine Valentino—to help her come up with one before she went on stage.
"You look like an Ebony," Yazmine replied.
Though Ebony was unsure with the name at first, it has stuck to this day. What's poetic about Ebony's chosen drag name is that it is the same as the first trans queen she ever saw—Ebony Adams—and the same queen that would help her realize she is trans.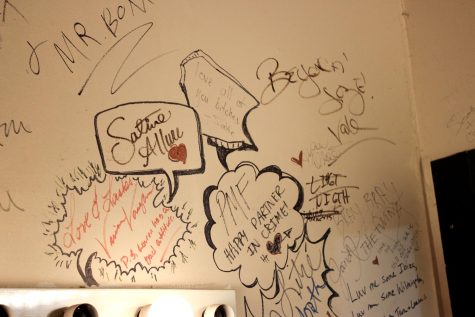 Drag came first for Valentino, but her transition would come later. Discovering an entire community she had little contact with until that point allowed her to better understand her own identity. Still, it took years for her to finally accept her identity as a woman. In the time that Valentino spent not living as a woman or performing in drag, she become associated with some less than positive influences and eventually ended up in jail.
"I was just looking for an outlet to express myself," Valentino said. "I thought to myself: maybe drag isn't for me. Maybe life is trying to tell me that this is wrong, that I shouldn't be this way, but the thing is—I couldn't get it together without my community."
When Valentino returned to drag and began presenting as a woman in her day-to-day life, she said staying out of trouble—and staying happy—became much easier. She describes those darker years as her "cocoon" phase. Although it took time for her to accept herself, drag started her on that journey.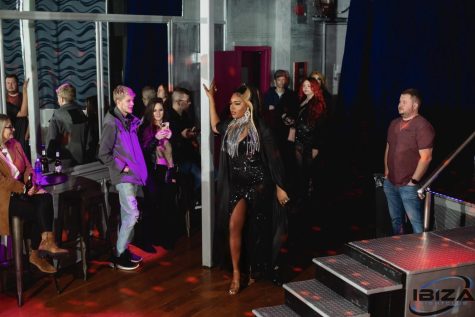 "Coming into drag, I started out just wanting to be myself," Valentino said. "Growing up, you hear people ask questions about who you are. 'Are you gay, are you this, or that?' But I could never really answer those questions because I never knew who I was. Drag helped me find that."
Like Brooks, Valentino feels that the targeting of drag in state and local legislatures around the country comes from a flagrant misrepresentation of what drag is.
"People are afraid of seeing something they don't understand," said Valentino. "The backlash against queens in Tennessee, to me, is simply because we have close-minded individuals in this world. But if you can open your mind up to conspiracy theories, I don't see why you can't open your mind up to drag."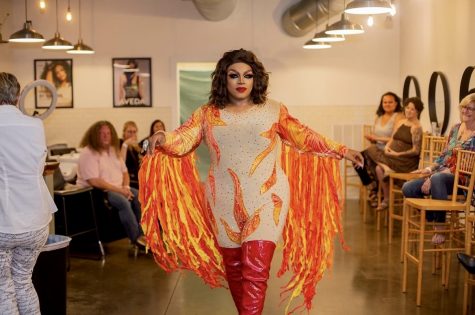 Ibiza is far from the only venue for drag performers in Wilmington. Other venues popular among the drag community are Coglin's, Hi-Wire Brewing and Palate Bottle Shop and Garden. One queen that regularly performs at all of them is Tatianna Matthews. She has been performing drag for more than 12 years, and moved to Wilmington in 2017.
Matthews has been interested in the performing arts since an early age. As a musician and a member of her high school color guard, she always enjoyed performing for others. She came to drag wanting to better understand the art form and its capacity for expression. She describes her drag persona as "a lady" and notes that she feels a lot more confident in drag rather than out.
Following her performance at Palate on Saturday, March 18, Matthews received multiple threats from the far-right extremist group, The Proud Boys. The threats made clear that the hate group would not allow anyone under 18 to attend a drag show and that they will target any performer who does perform in the presence of minors.
Messages obtained from within the group show that protesters attended the drag show undercover, taking pictures to document that no one under 18 was present at the event. Screenshots of the group messages were later sent to Matthews, who provided them to The Seahawk. In recent months, multiple venues around town have had to cancel their drag shows out of fear of further escalation from protesters.
"They're scared," Matthews said. "But we can't say 'Oh, you need to stick up for us,' that's their decision. For them, it's easier to not do it than to stand up for something."
Matthews was also targeted for performing at a Sandhills Pride drag show in Southern Pines on Dec. 3, 2022. Despite receiving numerous death threats from The Proud Boys in the weeks and days leading up to the event, performers and organizers decided to move forward with the 18-and-up show. That night, at the exact same time as the drag performance, domestic terrorists shot at a critical power substation, sending the entire county into a blackout for days. The event received national news coverage.
Although investigators have not yet linked the attack to The Proud Boys or any other group, online extremist forums encouraging the targeting of critical infrastructure are part of the ongoing investigation.
In addition to her usual 18-and-up drag performances, Matthews also occasionally hosts Drag Story Hours at locations throughout the state. Last year, while hosting a Story Hour at Fayetteville Pride, The Proud Boys surrounded the perimeter. She had to be escorted by three police officers.
"I could see the kids' faces—some of them were into me reading, but some of them were more interested in why the police were behind me," Matthews said.
The last time Wilmington hosted a Drag Story Hour was in June 2022 at New Hanover County's Pine Valley Public Library. During the event, the New Hanover County Sheriff's Office allowed multiple Proud Boys to enter the building. Shortly after entering, members of the hate group began to scream obscenities at the children and drag performer. Videos of the event exploded across social media and represent one of the worst escalations of Proud Boys protests in the past year.
Matthews hopes that moving forward, the community will support and defend drag from extremist rhetoric.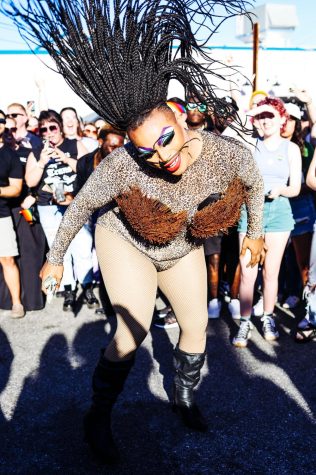 "People need to realize the things that some people claim that we are doing we're obviously not doing," Matthews said. "If each person in Wilmington went and saw a drag show, then we would be okay. If you actually experience drag, you see it in a completely different way."
No one community is alone in the fight against anti-drag sentiment. Performers, activists and LGBTQ+ rights organizations nationwide are pleading with state politicians to reject legislation that limits the free expression of drag as an art form.
In spite of hatred, discrimination and ignorance, one thing is clear: drag is not going anywhere anytime soon.
If you or someone you know are struggling with your sexual orientation or gender identity, you are not alone. Help is available for LGBTQ+ youth through the Trevor Project at (888) 488-7386. Support services are also available for all ages through The Gay, Lesbian, Bisexual and Transgender National Hotline at (888) 843-4564 and locally with the LGBTQ Center of The Cape Fear Coast at (910) 262-0327.