CAA struggles continue as Volley Hawks are swept by Towson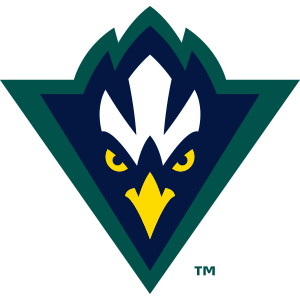 Hang on for a minute...we're trying to find some more stories you might like.
UNC Wilmington volleyball served as the opening act to Midnite Madness in Trask Coliseum Friday night, but was unable to come away with its third consecutive victory, falling to Towson in a clean sweep.
Towson (19-5, 6-3) entered play winners of its last three matches, all coming in shutouts. That line extended to a fourth game for the Tigers.
The first set was a highly contested back-and-forth between the CAA rivals with each team displaying a strong string of blocks against one another.
"We wanted to start off running a 6-2 offense," said UNCW coach Amy Bambenek. We knew they were a team that accumulates a lot of kills. We'll always accumulate more kills with three hitters in the front row."
Towson proceeded to jump out to a 16-12 lead that prompted Bambanek to take a timeout. The Seahawks followed with three quick kills that pulled them within one of the Tigers.
The two squads traded points from that point until Towson pulled away and claimed the set, 25-22.
It marked the tenth consecutive set win for the Tigers. Nicole Lott led the Seahawks with four kills in the first set.
UNCW (14-7, 4-5) was forced to take another timeout after Towson jumped out to a 5-0 lead in the second set.
"Whenever teams put down monstrous balls, we can't let that affect our ability to side out efficiently," Bambanek said. "If they go on scoring runs, that's how they win the match."
The timeout did not prove to be as impactful the second time around, as Towson broke out to claim a 14-7 advantage and went on to claim the second match 25-17.
UNCW attempted to stave off defeat in the third set, battling to a 15-12 lead halfway through. The set went to multiple match points before Towson ended the match and claimed a 27-25 set win.
"In the third set we went to a lineup that was more comfortable for them," said Bambenek. "Overall, I thought we had our chances in that first and third set."
UNCW will welcome Delaware on Sunday. Delaware leads the all-time series 23-9. The match is set to begin at 1 p.m. in Trask Coliseum.