13 wins and counting: Seahawks look to defend streak against Cougars
For the second year in a row, the UNCW men's basketball team has set a new school record for consecutive wins in a season. After thirteen straight victories, the Seahawks have not lost a game since the Nov. 18 loss at the University of Connecticut, who is now ranked among the nation's best teams.
Wins have come in all fashions during this historic streak. The Seahawks have squeaked out a few wins in the final minute, such as two of their games on the way to their Bahamar Championship against North Texas and Vermont, games at Coastal Carolina and at home vs. High Point.
The Seahawks have also had their fair share of blowouts in that span, winning seven of the thirteen games by at least ten points and two games by more than 25 points.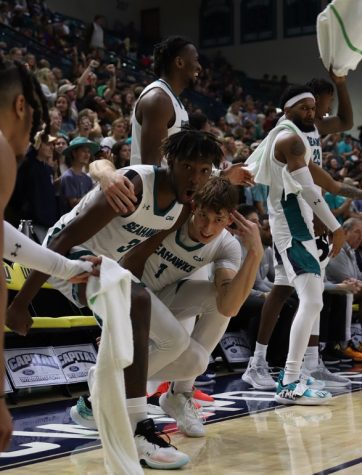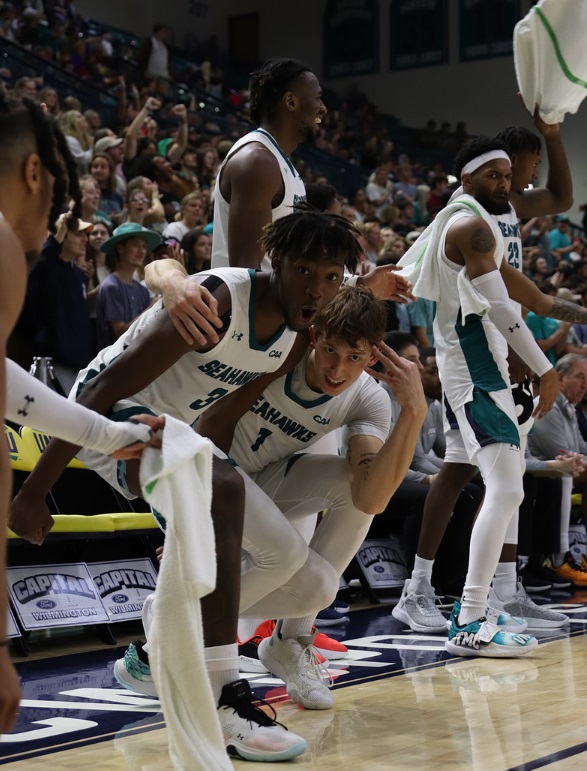 The 13 straight wins are the second longest win streak in the country, only behind the #22 ranked College of Charleston Cougars, who just so happen to be coming to Trask Coliseum on Wednesday, putting their nation's best 15-game win streak on the line against the Seahawks.
UNCW hopes to keep protecting their home court, as they are 6-0 at home this season, holding an average win margin of just over 15 points per game against Division I opponents at home. UNCW is expecting a raucous crowd for Wednesday's CAA showdown, as the game is already sold out to the general public, and the student section will most likely be filled minutes after the doors open. 
The Cougars began gaining national recognition after winning the Charleston Classic, beating some high-quality teams such as Davidson, Colorado State and Virginia Tech. Dalton Bolon leads the Cougars in scoring, averaging 12.9 points per game, but just like UNCW, the team relies on more of a balanced attack and not just one or two guys.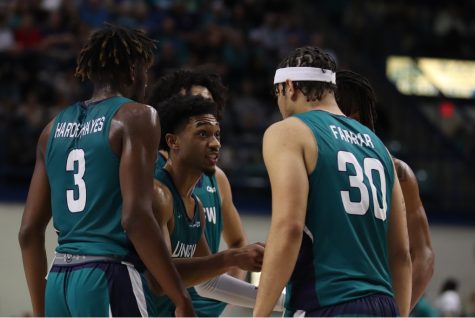 Both teams are 4-0 in the conference, looking to take command of the league as this game would put the winner in the driver's seat as the only undefeated team left in conference play.
The Seahawks will have their hands full on Wednesday night, but have a winning streak of their own and a home court to protect. Maleeck Harden-Hayes looks to continue his stellar play after averaging 15.2 points and 4.8 rebounds while shooting 52.9% from deep over the last five games.
The Seahawks take on the Cougars Wednesday, Jan. 11, at 7 p.m. at Trask Coliseum. The game will be streamed live on FloHoops.com and can be heard on 95.9 TheBreeze. Follow @UNCWmenshoops or visit UNCWsports.com for more on the Seahawks.