WOMEN TO WATCH SERIES: Sayantani Dasgupta on writing, teaching, and lifelong learning
This October, WILMA Magazine announced the 35 finalists selected for the WILMA's 2022 Women to Watch Awards, which included four current UNCW faculty. One of those four finalists iwas Sayantani Dasgupta, an Assistant Professor in UNCW's Creative Writing Department. At the awards ceremony on Oct. 21, she was announced as the winner under the arts category. 
"I wasn't expecting to win," Dasgupta said. "Well, I want to say the same Oscar-winning thing that everyone says—just to be nominated is such an honor. But genuinely, I didn't expect to win, because, having looked at the bios of the other people who were nominated in the same category, I thought that they were all doing incredible work." 
Dasgupta is a household name in the international writing community. During her four years in Wilmington, she has served not only as a professor to UNCW's creative writing students, but as an active member of the creative community, as well. 
Dasgupta's relationship with writing is lifelong. She began writing at six years old while living in New Dehli, India. Coming from a family of readers and writers, she regularly received both inspiration and encouragement from those close to her. She recalls how every room in her parents' and grandparents' home contained some kind of reading material, a comforting influence throughout her childhood. 
"I've not known a time in my life where I've not wanted to write," she said. "So, I'm very lucky that I got to design a life where [writing] is also my job. This is not everyone's reality—that you get to follow your childhood passion." 
Dasgupta received her bachelor's degree from St. Stephen's College and her first master's degree from Jawaharlal Nehru University,– both in history. After four years in the publishing industry as an editor, she returned to school for her master's in creative writing at the University of Idaho. She graduated from the program after three years but stayed for an additional nine years as a lecturer. 
"Teaching is the best thing because, each year, even though you are teaching the same or a similar subject, because the students are different, you learn so much more about what you are teaching," Dasgupta said. 
Alongside her work as an educator, Dasgupta also built an independent writing career. Her WILMA win is the most recent in a slew of other accomplishments. Her fiction and nonfiction works have appeared in publications such as The Rumpus, Hunger Mountain, Bellingham Review and The Hindu, among others. Her essay "On Seeking Answers," published with SN Review in 2009, earned her a Special Mention Pushcart Prize. Dasgupta is still involved in the editing world as well, being a contributing editor for Assay: A Journal of Creative Nonfiction. 
Dasgupta is also the author of three books: "The House of Nails: Memories of a New Dehli Childhood," a nonfiction chapbook published in 2016; "Fire Girl: Essays on India, America, & the In-Between," also published in 2016; and her most recent short story collection, "Women Who Misbehave," published in 2021. In December 2016, "Fire Girl" was named a finalist for Foreword Indie Book of the Year.  
Dasgupta joined UNCW's creative writing department in 2018. She recalled how, when coming to interview for the position, she met several graduate students and knew to expect great work from them. She was thrilled to see the same ethic from the undergraduate students.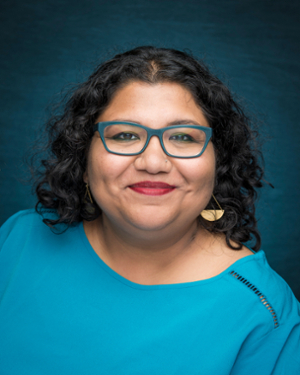 "Every class has been full of enthusiastic and curious students who are not afraid to try new things," she explained. "Which is not to say they are not nervous, or that they are not thinking, 'Oh, this is risky, what if my mom reads it, I don't want her to get upset.' But they have still persisted and found ways to get over that fear and produce interesting, challenging work. 
"That has definitely impacted my writing, because I also want to continue taking steps that are uncomfortable for me in writing and discuss those with my students. 'This was hard for me, but if I can do it, you can do it, too. This was hard for me, but I did it because you did it, and you inspired me to do it.' It feels like a cyclical, symbiotic relationship. I cannot work in an environment where people are not passionate about what they're doing. And that has not been a single day of teaching here." 
Dasgupta is a firm believer in challenging students' creative comfort zones in the classroom. A large part of her own creative process lies in responding to what she encounters, meaning her inspiration does not always originate within herself. In challenging one's normal way of thinking, she sees the most opportunity for creative growth. 
"This is true of not just someone who is a writer and who is starting out, but of people who have been doing it for a long time as well," Dasgupta noted. "We get stuck in our ways of writing and thinking. We need to be challenged. We need to teach ourselves new things all the time. I'd say that is my goal in every class—to teach students how to teach themselves more things. " 
While Dasgupta's relationship with art lies foremost in writing, she is also passionate about the arts in general. With the pandemic's onset, she rediscovered her childhood passion of drawing, and enjoys experimenting with watercolor, acrylic and line drawings for her own personal entertainment.  
"Drawing, I think, makes me a better writer," Dasgupta said. "It forces a period of time where I can think through things and go over what I'm working on. Drawing has also taught me to look at details and people and situations with far more attention than I was when I was just writing. 
"So I think my relationship with art is forever growing and changing. It keeps bringing the realization that I am still a student, and I have so much to learn, and that's very exciting." 
For Dasgupta, WILMA's Women to Watch Awards provide an opportunity for her to bring UNCW's creativity to the greater Wilmington area. Merging the school's resources with those of the community allows new programs, partnerships and ideas to emerge. 
"I am a big believer in finding ways to connect people and their passions," Dasgupta explained. "With that in mind, I have used Randall Library extensively in all my classes in my time thus far in Wilmington. Since last year, I have also collaborated with Cameron Art Museum in my grad classes. At the height of the pandemic, I founded Write Wilmington—a global, community writing workshop held over Zoom on Fridays—as a way to connect writers and readers from everywhere with the UNCW community. The WILMA win is an encouragement to keep finding ways to connect the Department of Creative Writing with the larger Wilmington community and beyond." 
Check out the full list of WILMA's 2022 Women to Watch Awards nominees here and the winners here. The Seahawk's Culture section will continue to release individual profiles on the remaining faculty finalists. Be sure to return every Monday for their stories and applaud UNCW's female faculty with The Seahawk.