Lights, camera, madness! UNCW's Midnite Madness kicks off basketball season
On Friday night, Trask Coliseum's student section was filled and plenty of other fans piled in for UNCW's annual Midnite Madness to kick off the basketball season. The night featured plenty of UNCW's best talents including the dance team, cheerleaders, pep band and both men's and women's basketball teams, as well as some students participating in games for the chance to win prizes.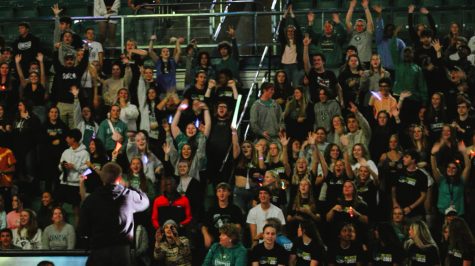 After team introductions took place, each team picked four players to participate in a three-point contest. Evan Miller took down Mary McMillan in the women's final and Donavan Newby knocked out Jamahri Harvey in the men's final. After that, the two winners went head-to-head and Evan Miller put on a show to be crowned the UNCW three point champion.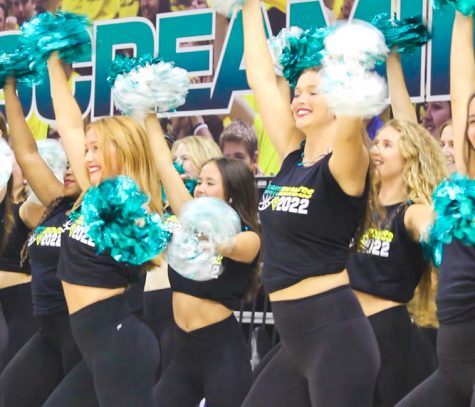 The reigning dunk contest champion Jamarii Thomas was dethroned when the North Dakota State transfer Maleeck Harden-Hayes put on a superman cape and took flight. At media day just weeks prior, Harden-Hayes said, "I'd say watching me is probably a lot of fun…there's a lot of things that I feel I can bring to the table that's gonna have Seahawk fans jumping up in the air." The dunk contest display by Harden-Hayes has already given Seahawk fans a taste of what is getting them out of the seats this year with the other high-flying Seahawks.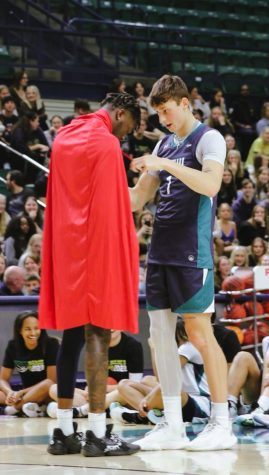 The three point champion Evan Miller and the women's team kickoff their season on Saturday Oct. 29 in an exhibition match against Virginia Union at 2 P.M. in Trask Coliseum.
Dunk champion Maleeck Harden-Hayes and the men's team will play Emory & Henry on Wednesday Nov. 2, also at Trask in an exhibition match.
Follow the teams on UNCWsports.com or on their social medias @UNCWwomenshoops and @UNCWmenshoops.