UNCW creative writing students pay homage to North Carolina with poetry reading
Olivia Vizethann, Staff Writer
March 31, 2022
The Cameron Art Museum is home to many beautiful exhibits and interactive events all year round. This weekend, they will be a host to not only new visual artists, but poets as well. On April 1, a handful of UNCW creative writing students, both in the BFA and MFA programs, will be a part of a live exhibit, showcasing their talents in poetry and paying homage to the theme "State of the Art."
Heather Wilson, the Deputy Director at the Cameron Art Museum, reached out to the UNCW Creative Writing Department to invite students to participate. "We jumped on it fast, because it is such a good opportunity for our students," said creative writing professor and advisor, Tim Bass. "I want our students to see that they have a ready audience—people who appreciate the skills and efforts of the writers who are learning, exploring, and putting themselves out there in the public eye."
"I think it will be a lot easier to pull audience members into it, less of a wax museum and more of a performance," said BFA student and performing poet Sayer Kirk.
The students chosen to perform were handpicked by Bass through his knowledge of the department's students as well as peer recommendations. Taylor Salvetti, another BFA student, recalled his reaction when receiving the invitation to participate. "I felt bad for my friend, because he didn't get an email," he said. "That's when I realized it wasn't a mass email, but I felt good for myself that I was considered."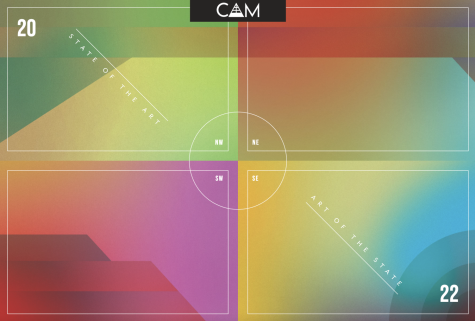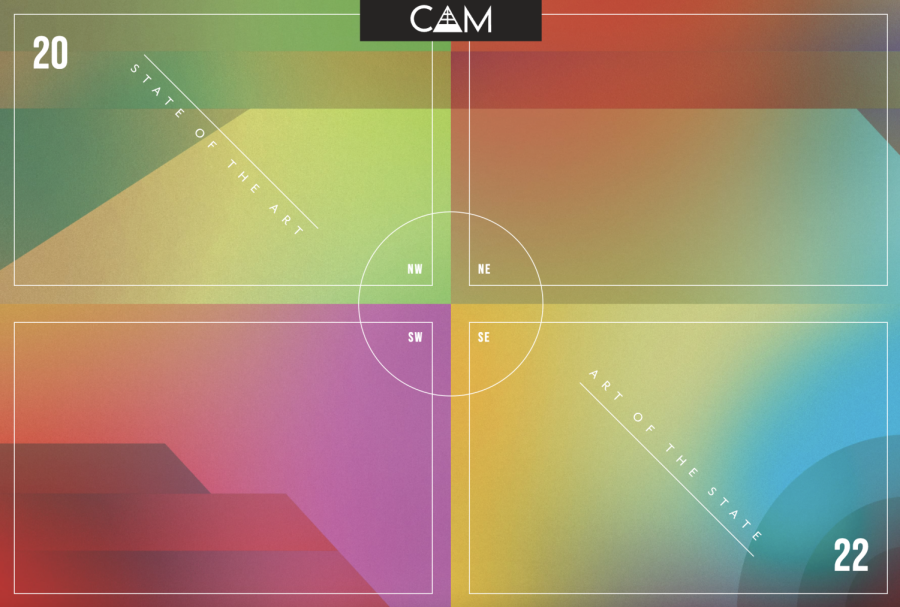 Even so, not every performer is a die-hard poet. Kirk previously published an online chapbook of poems, but BFA student Barret Giehl did not realize he wanted to be a writer until a few months ago.
"It would be silly not to be nervous at all. It's my first time publicly reading poetry," said Giehl. "But I am mostly excited and really looking forward to it."
Each poet will have two minutes to share the poem they have written. "I hope that people listen," said Salvetti. "In paintings, you can see the craft is beautiful, but you're not moved to tears, it can be kind of hard to relate to. But if there is a human being in front of you, speaking the words that they wrote, that can leave you in awe."
The general theme of "State of the Art" is broad, to say the least, encompassing any subject related to North Carolina. The poems written for this event range from hometown heroes, reflective humor, sentiment, dashes of disdain, a sports team dis and everything in between. Giehl tried to stick to a humorous piece, while BFA sophomore Kaylin Margaret will perform a reflective piece about the good and bad sides of her hometown, written as a prose poem.
Though this exhibit will be an experience for those who attend, it provides so much more to those performing by allowing them to participate in a legitimate public reading. "I would love for this to be something that I do and think 'oh my god, I want to read poetry to people more.' I hope it lights a fire beneath me," said Margaret.
It is also a chance for the writers to get a taste for what it is like to share their work outside of the chairs of their classrooms and stand beneath the spotlight. "I am a little anxious," said Kirk. "But I am excited to read my poetry to an audience and not just write poetry in my room on my own."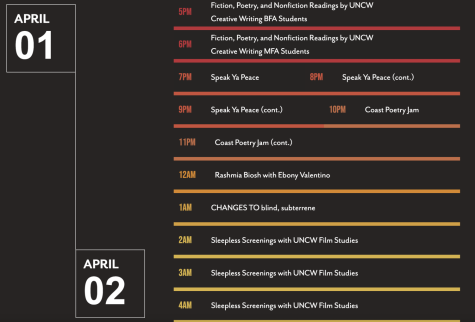 "I hope the audience will see the students for who they are: smart, talented, funny, a bit irreverent, varied in their writing voices—and capable of contributing excellent poems and short prose," said Bass.
Art is an integral part of our global society. An exhibit dedicated to the state we currently reside in is even more of a treat. The opportunity to listen to our peers perform their poetic pieces, live, while witnessing the other visual displays is a rare privilege. Mark your calendars for this memorable event to support local students, art and the place we call home.
"As for the audience, I hope they'll walk away with a sense of the outstanding—and surprising—skills of the undergraduate writers in the Department of Creative Writing." said Bass. "They are in for a treat."
Details on the "State of the Art" exhibit can be found at the Cameron Museum of Art website. Readings from the BFA students will be from 5-6 p.m., and readings from MFA students will follow from 6-7 p.m.. The exhibit itself will continue for a 24-hour period, and food and beverages will be offered at the CAM Café.