UNCW MBB to play in CBI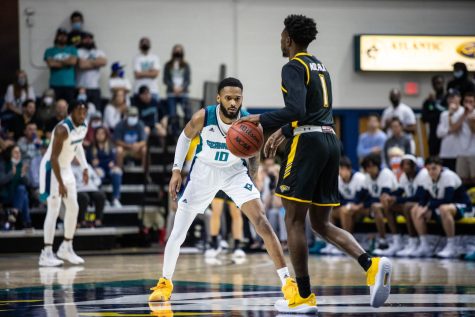 The UNCW men's basketball team will participate in this year's CBI (College Basketball Invitational) starting on Sunday, Mar. 20, when the Seahawks take on VMI.
The Seahawks lost a thriller in the CAA Championship which would have punched their ticket to the NCAA tournament, but were invited to the 16 team single elimination tournament as an alternative. 
Even though the CBI may not have been what the Seahawks were hoping for, it is still a competitive opportunity to finish the season strong and play for a championship.
The CBI will be held in Daytona, Florida and features other teams that just like UNCW, had a great season but failed to make the NCAA tournament.
The CBI started in 2008 and has featured some Power Five schools such as Pittsburgh and Oregon, each having won the CBI in previous years.
The entire CBI bracket can be found by following @uncwmenshoops on Twitter. Streaming options are available on FloHoops.com.