Worst to first: MBB reaches mountaintop of CAA
Not very often does a team go from worst to first in the conference in only one year, but that is exactly what the UNCW men's basketball team just did. On Saturday, the UNCW team defeated Delaware to clinch a share of the regular season conference championship with Towson. 
It is difficult for first year head coaches to win games, which was evident last season when the Seahawks finished last in the CAA under first year head coach Takayo Siddle.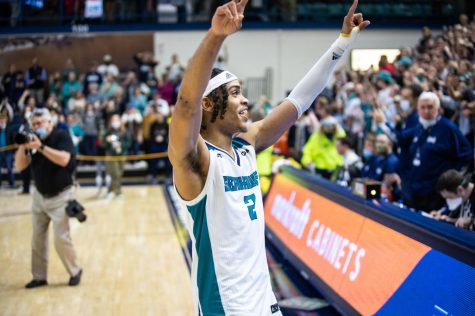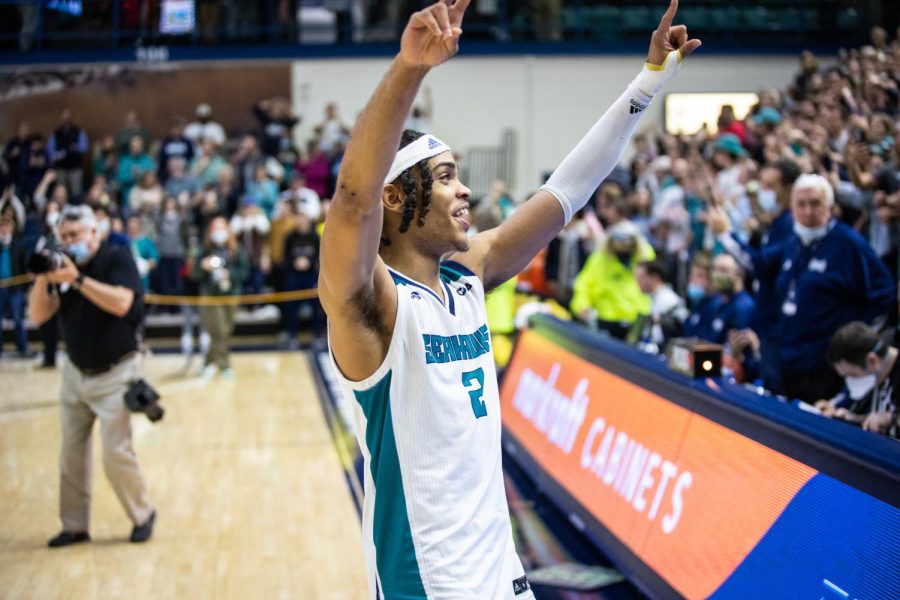 What Siddle did next won not only a regular season CAA title, but it also may have won the hearts of all Seahawk basketball fans.
Transfers always hurt first year head coaches, which UNCW saw a solid amount of the last two seasons. However, Siddle has used the transfer portal to his advantage, bringing in some big time players and combining them with the talent that was already there.
For Siddle's second season, as opposed to playing with the cards he was dealt, he now has guys that came to UNCW to play for him.
Victories are the best way a coach can win over a fan base. Siddle checked that box off this season when the team won a school-record 12 straight games on the way to a 21-8 record. But it wasn't just winning games that caught the interest of Seahawk fans—it was how much fun the team had while winning.
Between Siddle's pregame half-court shot ritual, team trips for ice cream after a road win (road scoops), alley-oop dunks and multiple comeback and overtime wins, fans were lucky enough to see what college basketball is all about just by following this UNCW team.
Obviously the players deserve their credit too; after all, they were the ones who made things happen on the court. This group of guys has already given so much for basketball fans in Wilmington to be proud of, and it could be just the start as they have their sights set on bigger goals.
The Seahawks will take on Elon Mar. 6 at 6 p.m. in the CAA Quarterfinals. The game can be streamed on FloSports.com and heard on 95.9 The Breeze. Find the rest of the tournament schedule at caasports.com.