'More Cowbell': UNCW Baseball looks for additional help at the plate
WILMINGTON, North Carolina – Ball State pitching coach Larry Scully said it best after Friday's matchup between the Cardinals and Seahawks:
"If anyone asks me how to get [Brooks Baldwin] out, I don't know [the answer]."
Just eight days after being named CAA Co-Player of the Week, Baldwin continues to spearhead a UNCW offense that has lacked a consistent supporting cast at the plate – a trend UNCW Head Coach Randy Hood does not want to see continue.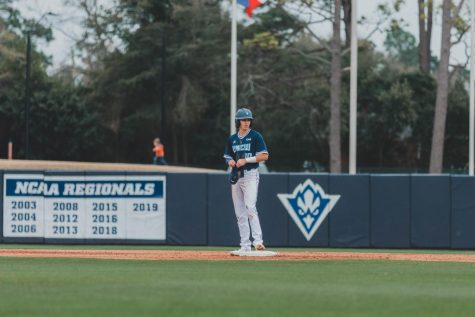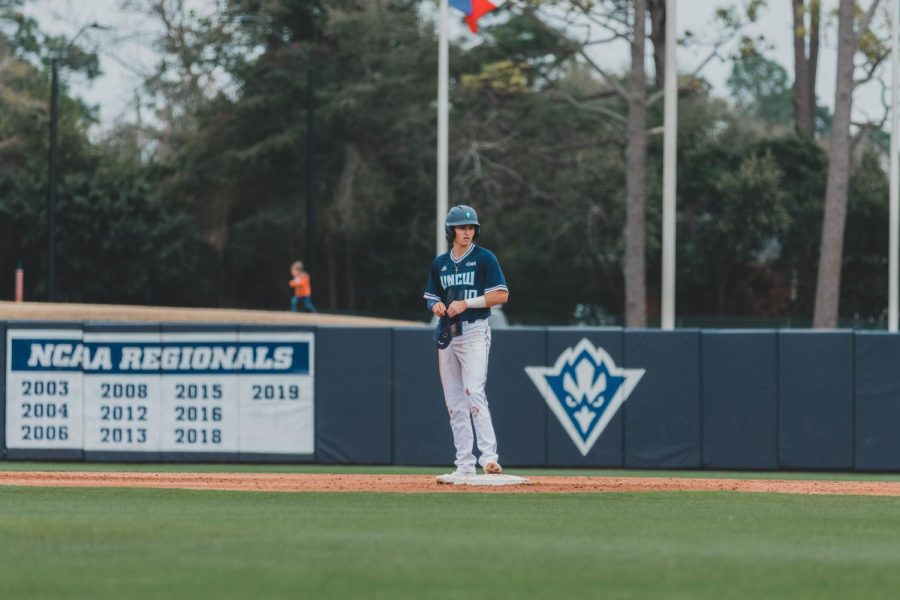 "[Brooks] is just a really good player," Hood said during Friday's postgame interview. "He can do a lot of things…When he goes, we go. Hopefully, the rest of the guys will pick it up a little bit more."
Baldwin's team-leading .448 batting average ranks fourth in the conference among players with at least 20 plate appearances, and his 13 hits are more than twice the amount of any other Seahawk player.
Dillon Lifrieri's eight RBIs, one more than Baldwin, have been a bright spot, but his .192 average has left UNCW's offense starving for a dependable number two guy in the order.
The hardest part is knowing this team is capable of scoring runs in bunches. Ethan Baucom, Matt Suggs and Ron Evans have shown glimpses of their offensive capabilities, but the combined 25 strikeouts between the three have limited their production at the plate.
Bottom line, the Hawks will need more consistency (a lot more) from the guys following Baldwin in the order to end its current two-game skid, especially against a Coastal Carolina squad that comes in hitting .340 as a team.
"[We] just had a lot of bad at-bats," Hood said after Saturday's doubleheader loss to Rutgers. "We've got to learn from it and put it behind us…[Coastal] will be a good club like they always are. We'll have to be ready."
Seahawk right-hander Ethan Chenault will get the midweek nod and will try to limit a very dangerous Chanticleer offense led by junior infielder Dale Thomas whose .375 average and 11 RBIs are big reasons for his team's current five-game winning streak.
Chenault's last start came on Feb. 20 in an 8-4 win over Middle Tennessee State. The 6-foot-5 sophomore struck out a career-high 10 batters in five innings of work.
Wednesday's matchup at Brooks Field between UNCW (5-2) and Coastal Carolina (6-1) is scheduled to start at 4 p.m.
Streaming options are available on FloSports.com. Follow @UNCWBaseball on Twitter for highlights and live score updates.