Lady Hawks drop 16th straight in loss to Cougars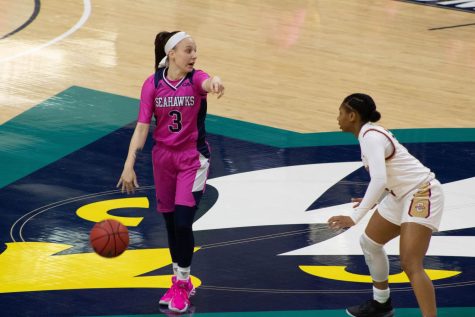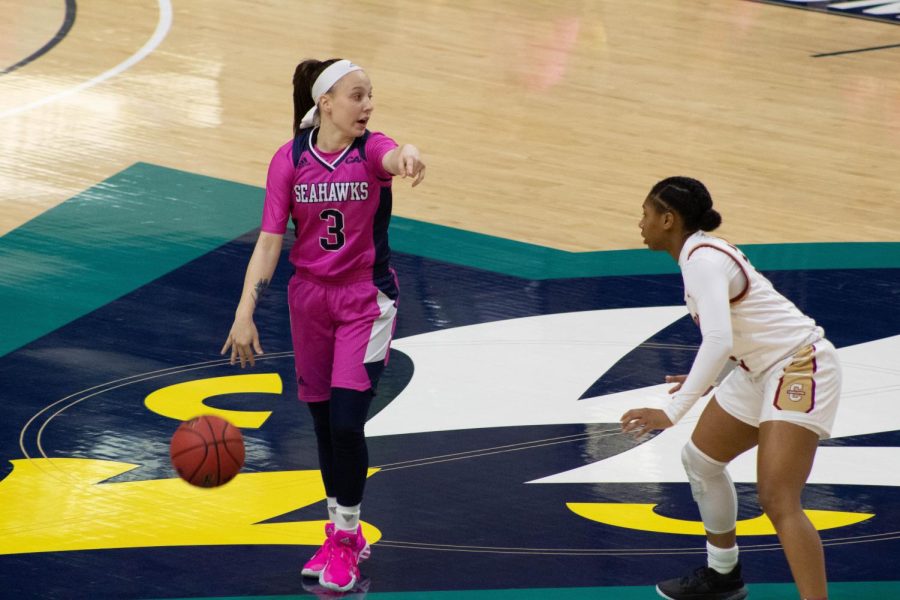 WILMINGTON, North Carolina – UNCW women's basketball found itself on the losing end of Sunday's 87-56 final against Charleston.
The Hawks (3-23, 0-15 Colonial Athletic Association) remain winless in conference play and have now suffered 16 consecutive losses this season.
Shooting continues to be a struggle for UNCW as the Seahawks shot just over 32% from the field and 18% from three-point range against the Cougars.
Allie Best led the Hawks in scoring with a season-high 16 points. Micah Hoggatt's 10 rebounds led both teams in that department, while senior Carrie Gross added 14 points and two steals.
UNCW's next matchup will come against Northeastern on Mar. 3 before hosting Hofstra on Mar. 5 for the season finale.
Follow @UNCWwomenshoops on Twitter for live score updates and highlights.