Seahawks escape close one in Philly
The UNCW men's basketball team took down Drexel Thursday night in another game that went down to the wire.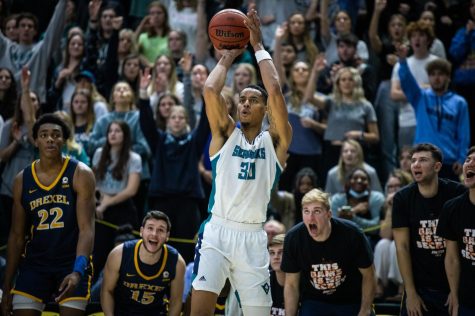 The Seahawks' 20th win of the season did not come easy, as neither team shot above 40% from the field.
However, UNCW did exactly what was needed, outscoring the Dragons 12-4 in the final two minutes to take a 69-63 win on the road.
Jaylen Sims led the Hawks in scoring with 17 points. Trazarien White added 14 points along with 11 rebounds for his second straight double-double.
With the regular season coming to a close next week, the Seahawks know what they need to do to secure the one-seed in the upcoming CAA tournament.
A UNCW win and Towson loss gives UNCW the top-seed. If both teams win out, UNCW will take the two seed and have a slightly more difficult road to the CAA championship.
The Seahawks look to win their third straight to close the regular season on Saturday as they take on Delaware at 4 p.m. Stream the game at FloSports.com or listen live on 95.9 FM The Breeze. Also follow @uncwmenshoops on Twitter for highlights and live score updates.