UNCW WBB welcomes newcomers and prepares for the season
UNCW women's basketball will welcome ten newcomers in 2021-22 after rostering 13 total players last season.
Seahawk Head Coach Karen Barefoot is also looking forward to playing in front of a live audience this season, instead of carboard cutouts.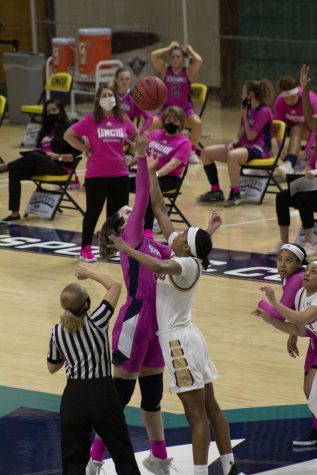 "[I'm most looking forward to] having fans back to pack Trask Coliseum," Barefoot said. "They [fans] have always been the sixth man on our team and we are so glad to have them back."
Barefoot and this 2021 Seahawk squad will hope to leave last season's 7-14 record in the rearview mirror. According to Barefoot, team chemistry has been a big focus this offseason.
Coming off a disappointing 7-14 2020-21 campaign, Barefoot is looking to improve.
"Our main goal this season is to always give championship effort every time we step on the floor," Barefoot said. "We have a lot of new faces this season and we have spent this preseason honing in on chemistry. We have a good balance of talent with seven transfers, three true freshmen, and six returners who are hungry to compete and put the first banner in the raptors in Trask!"
UNCW women's basketball will have 14 home games this season, including an exhibition matchup against Wingate on Oct. 29. Click here to view the Seahawks' full 2021-22 regular season schedule.