Here are North Carolina's candidates running for the Senate in 2022
Since incumbent Senator Richard Burr announced he would not seek re-election in 2022, many North Carolinians have expressed interest in taking his place. The federal government already operates on a close edge between Democrats and Republicans and tension is high in the wake of the Trump administration and Jan. 6 insurrection over the 2020 election results. Both parties are looking to the 2022 midterm election as a crucial determinant of congressional control and potentially the stability of the nation. Swing-state North Carolina is a considered key influencer of the 2022 Congress. And with an open Senate seat, anything seems possible. 
Below are the current people that have announced campaigns for the seat. The candidate's best plan of making it on the ballot is to win their party's primary election, which will take place on March 8, 2022. Formal filing for the primary will start on Dec. 6 and end on Dec. 17, 2021. To make it on the midterm ballot, candidates will have to be nominated by a state-recognized political party, petition to run as an independent or run as a write-in candidate. The midterm election will take place on Nov. 8, 2022. 
The Seahawk will update this list as more candidates announce their campaigns.  
Democratic Candidates
Jeff Jackson
Jackson is a North Carolina state senator that has served the 37th district, or Mecklenburg County, since 2014. He also served as an assistant district attorney in Gaston County. His most recent sponsorships include bills to provide paid parental leave, institute an independent redistricting process, implement police training standards and provide tax credits for renewable energy. Jackson is also a veteran of the U.S. Army and currently serves in the National Guard.  
Jackson is a moderate Democrat that campaigns on bringing honesty and decency back to Washington. According to The Charlotte Observer, he supports "passing new voting rights legislation; ending gerrymandering; and supporting the right of workers to form unions." He has pledged to visit all 100 counties in North Carolina during his campaign, which started in January and raised almost $1.3 million by March. 
Cheri Beasley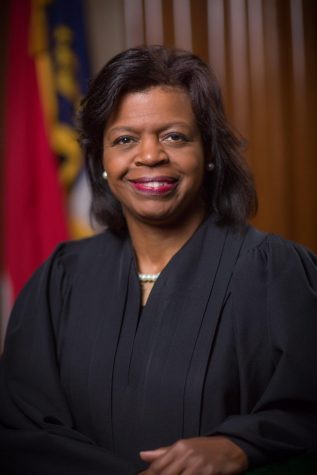 Beasley was the first Black woman to serve as chief justice on the North Carolina Supreme Court and now she is looking to become the third Black woman to enter the U.S. Senate. Beasley has a strong track record in public service. She was appointed to the Court as an associate justice in 2012, and before that she was a judge on the North Carolina Court of Appeals, a judge for the North Carolina 12th Judicial District (Cumberland County) and a public defender.  
Beasley is a grassroots organizer, and her website states she refuses to accept corporate PAC money. Her focus is on making Washington fair for everyone. According to the Associated Press, she supports healthcare reforms, the $15 minimum wage, raising taxes on wealthy North Carolinians and is open to the idea of expanding the Supreme Court.  
Beasley announced her campaign for senator in April and she is considered a frontrunner along with Jackson. 
Erica Smith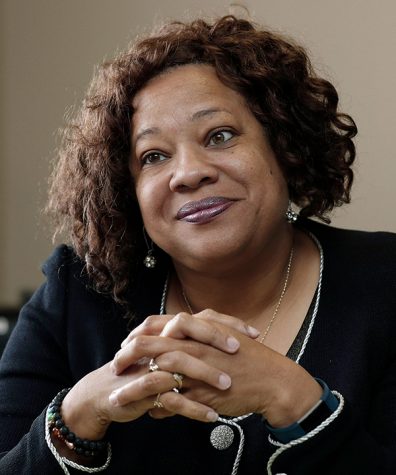 Smith is a former North Carolina state senator that ran in the 2020 Democratic primary for Sen. Thom Tillis' seat, where she came in second to Cal Cunnigham. Smith served the 3rd district overseeing Beaufort, Bertie, Martin, Northampton, Vance and Warren counties from 2015 to 2020. Before that, she served on Northampton County's board of education and the Northampton County Democratic Party's chairwoman, as well as worked in aerospace engineering at Boeing. 
In her time as a senator, she sponsored bills promoting sustainable energy, infrastructure improvements, criminal justice reform, affordable healthcare and equitable education. Her campaign prioritizes Medicare for All, a Green New Deal, a baseline $15 minimum wage, canceling student loan debt, gun reform among a host of other progressive policies. She announced her bid in January, placing her as a major, more progressive, contender to Jackson and Beasley. She announced her campaign in January.
Rett Newton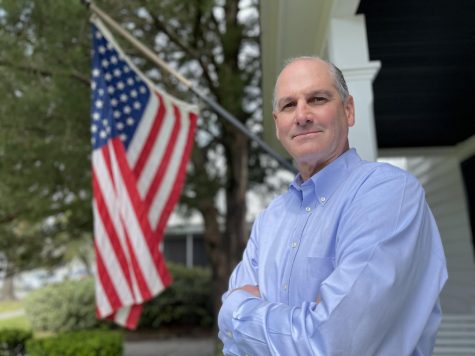 Newton was elected mayor of Beaufort, North Carolina in 2017 and reelected in 2019, and is also a doctoral candidate at the Duke University Marine Lab. He also has bachelor's degrees in mathematics and electrical engineering, as well as another degree from American University. He was heavily involved in the recovery process after Hurricanes Florence and Dorian and also took early measures to stop the spread of the coronavirus in Beaufort. Newton also served in the U.S. Air Force for 28 years.  
Newton's campaign priorities as senator would be to strengthen the Affordable Care Act, lower prescription drug costs, raise the minimum wage, promote renewable energy, and end the school-to-prison pipeline and for-profit prisons. He launched his campaign in April. 
Richard Watkins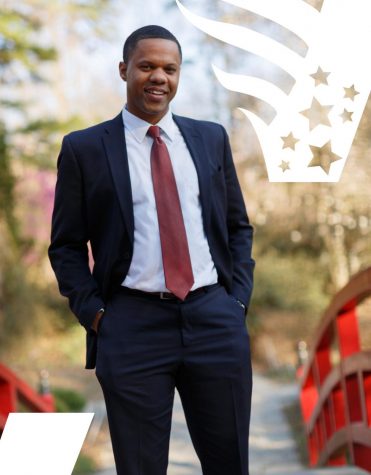 Watkins is the Greensboro founder and CEO of the Science Policy Action Network, Inc. which was created to "fill dangerous gaps between scientific advancement and stakeholders." He earned his Ph.D. in microbiology and immunology with a specialty in virology from UNC-Chapel Hill. He also serves in the Chapel Hill/Carrboro chapter of the NAACP. 
His platform is titled S.H.O.E.S which stands for safety, health, opportunity, equity and solutions. Watkins supports a Green New Deal, shifting police responsibility to other agencies, a universal basic income of $2,000, Medicare for All, tuition-free colleges and universities among other progressive policies. He announced his campaign in March. 
Ava Edwards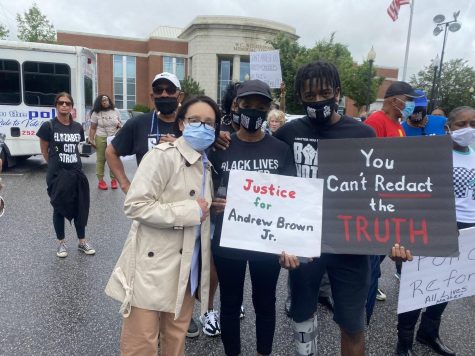 Edwards is a pharmacist running as a progressive Democrat. She has never held public office, but her website includes a range of platform points and reforms, including ending mass incarceration in favor of treatment and rehabilitation, forming a gun registry with the aim of reducing gun violence, supporting Medicare for All and reproductive freedom, and promoting sustainable infrastructure. She announced her campaign in March.
Tobias LeGrone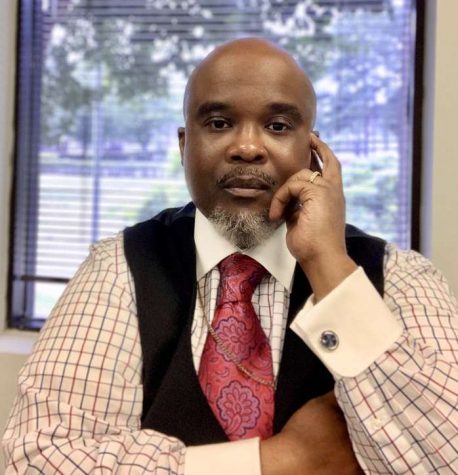 LeGrone is a pastor in Greensboro, North Carolina with an undergraduate degree in political science and a doctorate in ministry degrees, according to his campaign website. He is the founder of the Logos Institute of Faith Formation Training, where he runs a program for faith-based life coaches. He claims to be a "conservative Democrat" and dedicates a main portion of his website to explain his anti-abortion stance. His campaign website focuses on cyber-security and privacy, increasing the family and child tax credit and curbing "law enforcement malpractice." 
Keith Davenport  
According to Ballotpedia, Davenport ran for president in 2020 as a Republican. His Twitter name is Mayor Keith Davenport, though it is unclear where he served as mayor. His tweets are mostly dedicated to retweeting articles on Democratic politics, but his last tweet was on May 18. His campaign website is no longer active. 
Republican Candidates
Pat McCrory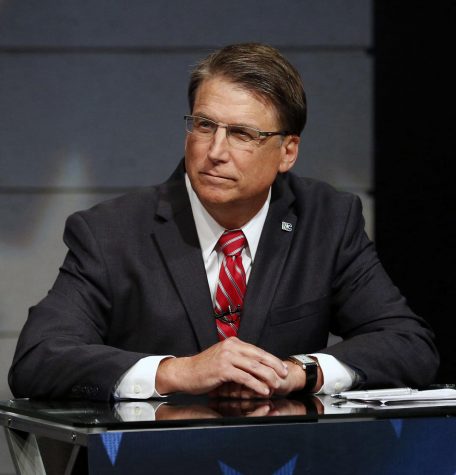 McCrory is the former governor of North Carolina, serving from 2013 to 2017, when he was defeated by Gov. Roy Cooper in the 2016 election. Before that, he served as mayor of Charlotte from 1995 to 2009. He announced his campaign in April and is considered a frontrunner due to his name recognition and experience. 
During his time as governor, he signed the controversial and now-repealed HB2 into law, otherwise known as the "bathroom bill." The bill required education legislators to mandate that students must use the bathroom corresponding with the sex they were assigned at birth. The bill received backlash, drove businesses to halt expansion or pull their business out of North Carolina even prompted the U.S. Department of Justice to issue a letter saying the law violated the Civil Rights Act of 1964. Other legislation he passed reduced income and corporate taxes, passed a voter I.D. law that was overturned, raised teacher pay and passed the Connect N.C. bond.  
His campaign website does not go into detail about specific policies, but McCrory supports cutting taxes, the police, religious freedom and is against abortion and sanctuary cities. His campaign reports raising $1.24 million in the first campaign quarter.
Ted Budd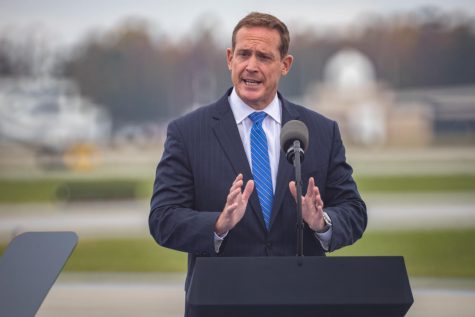 Budd serves in the U.S. House representing North Carolina's 13th district, which covers Davie, Rowan, Randolph, Alamance, Caswell, Person counties and part of Chatham County. He will serve from 2017 to 2023. Budd announced his run in April and in June was endorsed by Former President Donald Trump. He is also the owner of a gun store in Rural Hall, North Carolina. 
As a representative, Budd voted against a host of bills including ones reinstating net neutrality, requiring federal "pre-preclearance" for states with voting rights violations, and the vote to impeach Trump. He promoted funding the border wall, limits on abortion and individual and business tax cuts. 
Budd's campaign website calls him a "liberal agender crusher" that is a lifetime member of the National Rifle Association and Grass Roots North Carolina member. His focuses for the Senate race include protecting the Second Amendment, cutting middle-class families' taxes and deregulating small businesses. 
Marty Cooke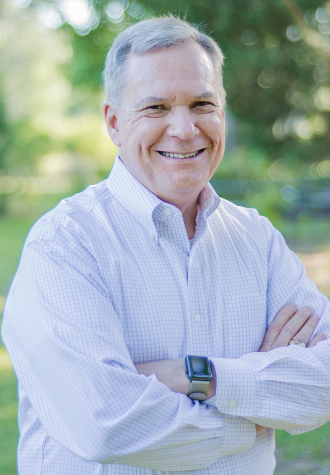 Cooke is a Brunswick County commissioner, having served since 2008, and also a local business owner of Cooke Realty, Ocean Isle Beach & Cooke Vacations and Holden Beach Vacations. He has worked developing and producing shows in the television industry and has taught as a professor at Palm Beach Atlantic University in Florida, but is currently teaching online at Liberty University.  
Cooke aims to improve healthcare and financial support to the military, protect the Second Amendment and provide continued aid to Israel. He is "unapologetically pro-life," concerned with securing the nation's border and believes the U.S. should do more to counteract Russia and China. Cooke announced his bid in May. 
Mark Walker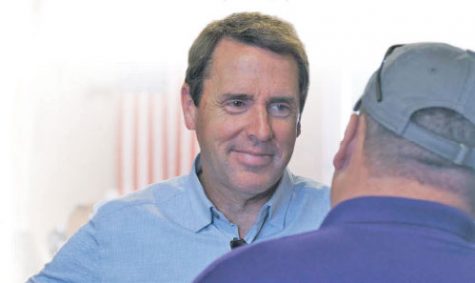 Walker served as a North Carolina representative in the U.S. House, serving the 6th district, which encompasses Greensboro, Winston-Salem and High Point. His term lasted from 2015 to 2021 when he decided not to run for reelection. Before his time in the House, Walker was a Baptist minister.  
In the House, Walker opposed legislation imposing federal pre-clearance on states that have a history of voting rights violation and imposing net neutrality rules. He supported federal aid to small businesses affected by the coronavirus, Trump's border wall and a bill making it a federal crime to perform an abortion after 20 weeks. He also wrote the Human Trafficking Detection Act, which was signed into law by Former President Barack Obama. 
Walker's campaign priorities include tax reform and cuts for the middle class, opposing abortion, improving veteran services, increasing border security, supporting law enforcement and "standing up to China." He announced his campaign in December 2020. 
Kenneth Harper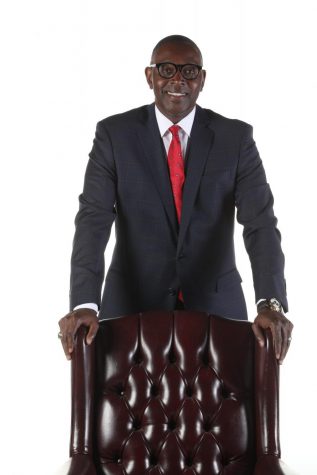 Harper is an insurance business owner in Greensboro, North Carolina. He announced his campaign in May, which focuses on "protection for the lives of the unborn, affordable healthcare for all Americans, standing against cancel culture and biased news media, fighting against socialism and communism" among other affirmations. 
Jennifer Banwart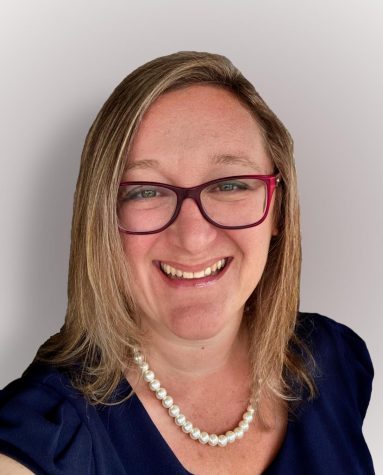 Banwart is a former employee in the U.S. Department of Defense who graduated from the University of St. Andrews with a master's degree in international security studies and counterterrorism. Her campaign is self-financed, as she supports making federal elections accessible and equal for candidates and the American people. Banwart offers a three-tiered approach to addressing the issues of the nation. The first and most important tier includes passing a federal budget on time and defending the Constitution and nation. The second tier focuses on "universal needs" like healthcare, education and the environment. The third tier focuses on "politics of individualism" like narcotics, abortion and "identity politics beyond equality."
Independent Candidates
Kimrey Rhinehardt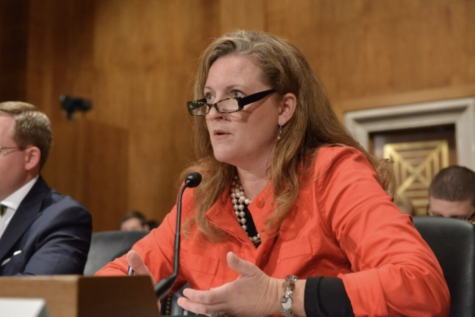 Rhinehardt is a former director of communications and state relations for Senator Burr and is now vying for his seat as an unaffiliated candidate. She is also a faculty member in UNCW's Conflict Management and Resolution Graduate Program. According to the Associated Press, Rhinehardt, a former Republican, changed her party affiliation a few days after the Jan. 6 insurrection at the nation's Capital. She needs 83,200 petition signatures to make it on the ballot. Her website does not offer any specific policy positions. Rhinehardt announced her campaign in March. 
Correction: Banwart's description was updated on July 16 to clarify her statements on federal elections. A previous version of this article stated that she wanted the government to be equitable, instead of equal. That has now been updated, along with an expansion on her platform The Seahawk received via email after publication.