Once a Cardiac Hawk, always a Cardiac Hawk
WILMINGTON, North Carolina – Taber Mongero's base hit single in the bottom of the ninth helped score the winning run for the Wilmington Sharks and extended the team's winning streak to seven games.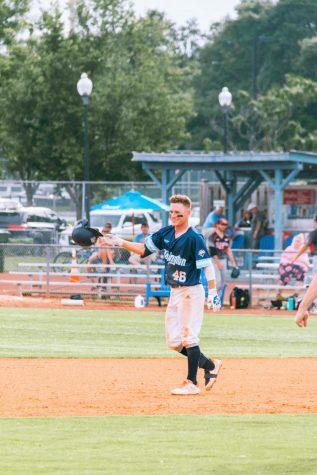 The Wilmington Sharks organization is a part of the Coastal Plain League (CPL), comprised of collegiate baseball players from a variety of universities who play in the summer baseball league.
Mongero, the sure-handed shortstop for UNCW, started playing for the Sharks shortly after the Seahawks' season came to an end in late May.
Sunday's walk-off win was a new feeling for Mongero. "This feels weird," Mongero said after the game. "It was definitely a fun day at the park."
The Georgia native racked up a lot of base hits during UNCW's 2020-21 season, but never got the opportunity to experience what it felt like being the hero.
Mongero and the Sharks will return to action at Buck Hardee Field at Legion Stadium, Jun 17-20, when they play a four-game weekend series. The Sharks, 7-4, currently sit third in the East Division.