OPINION: The Chauvin conviction marks the end of the beginning, not the beginning of the end
It was the verdict heard around the world.
Last May, a white police officer was seen kneeling on the neck of Black man George Floyd for more than nine minutes, fatally suffocating him, even as he was unarmed and three other officers stood by nonchalantly. Floyd's death sparked global outrage and protests against police brutality. The movement called particular attention to the United States and showed how even this country, widely regarded as the leader of the free world, remains rife with human-rights abuses and blurred justice.
But in the end, the protests paid off. Derek Chauvin, the officer who killed Floyd, was found guilty of murder Tuesday and hauled off to prison, possibly for decades. The Black community and its allies joyously poured into America's streets in celebration, relieved that they can now begin to heal from the trauma of both the killing and trial. Many consider the case a turning point in U.S. policing as well as the country overall.
However, this is absolutely not the time for any member or ally of the Black community to declare victory. Much more and harder work remains ahead. Only one police officer was held accountable throughout this whole process. As Rachel Hermon, a criminal justice professor at the University of Virginia, notes, prosecutions are focused on the individual, while the entire issue of police brutality is attributed to the system, which shows no signs of comprehensive reform within the foreseeable future. 
In fact, the verdict comes amidst a spate of other killings of Black people by law enforcement. Daunte Wright, 20, was fatally shot during an April 11 traffic stop after an officer mistook her pistol for her taser. Adam Toledo, 13, was gunned down in Chicago not even a full second after dropping his gun and showing his hands. Police in Columbus, Ohio, killed Ma'Kaih Bryant, another teenager, minutes before Chauvin was found guilty.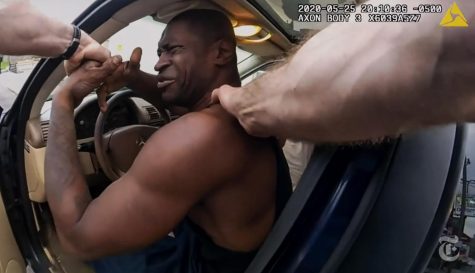 Furthermore, unfair policing is far from the only struggle endured by racial minorities. Black communities, for example, face a higher risk of crime and violence overall, not just at the hands of law enforcement. During 2019, the U.S.' overall firearm death rate stood at 11.9 per 100,000 people, with a rate of 11.0 for whites. However, 23.6 Black Americans per 100,000 were killed by guns. Here in North Carolina, the rates are 11.3 and 20.6, respectively. It is also important, perhaps even more so, to recognize that disparities in homicide rates are even higher because the majority of firearm deaths of white Americans are suicides.
Many white Americans, when pressed on these differences, deploy the "black-on-black crime" misconception, claiming that Black shooting victims matter less because Black Americans also account for the majority of perpetrators. While most gun crime is indeed committed by Black people, the argument wantonly fails to address the key premise that systemic trauma and oppression causes those who feel marginalized to spiral into gang involvement and violence. Poverty and petty crime have been known to occur reciprocally across the globe. But in the U.S., the sheer amount of guns available—driven by policies created by white people, for white people—means that many incidents that would have otherwise ended in minor scuffles and arrests instead end in shootings and death.
Opinion polling provides additional evidence against "black-on-black crime." 6 in 10 white Americans feel that protecting gun rights is more important than regulation of those guns, yet an even higher proportion of Black Americans—72%—favor gun control. A Black person is also more likely to worry about crime and violence overall, not just that associated with guns, than a white counterpart. Marches for peace in low-income neighborhoods are surprisingly common, and many high-profile Black rappers and singers use their works to lament the lawlessness and call for change within their desperate, hurting neighborhoods, cities, and country.
The only way for America to overcome systemic racism and become a truly free and equal country is to take bold, radical, and comprehensive action now. All entities, including the federal government, local governments, public institutions, nonprofit organizations, and, most importantly, individuals, are obligated to participate.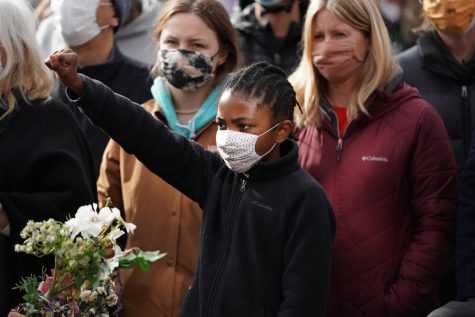 President Joe Biden and Congressional Democrats and Republicans must set aside their competing political agendas and focus on what the science and data say, not necessarily what their allies or supporters say. They must enact limits on police power, sweeping criminal justice reform, and finally bite the bullet on gun control. City and state authorities must follow suit and be willing to enforce each of these measures. The sad reality, though, is that this plan is impossible to execute, the U.S. struggles with hyperpartisanship and misinformation. But even some action from our lawmakers could still make a huge difference.
Meanwhile, public and private community organizations, particularly schools and colleges, can take bold steps of their own. This could include implementing programs that foster positive interactions between at-risk youth and police officers but also reducing law enforcement involvement in disciplinary procedures. Institutions of higher education should focus on reducing financial barriers to both admission and completion, including automatic pay raises for all working college students. Expanding diversity programs does nothing if nearly 80% of your students are still white simply because prospective Black students cannot even get in at all.
Finally, individual allies should donate to charities that support anti-racism efforts, pull out their phones and hit record whenever they see a Black person stopped by police, support Black-owned businesses, directly contact their legislators, and sign as many petitions as possible. 
All of this collective action is an extreme long shot, especially as many white Americans remain ignorant and continue to support policies that oppress the Black community. The fact that erasing systemic racism is a long shot shows how deep and intertwined the problem is in America. Yet this issue is among our country's most urgent, and one conviction of one officer for one killing of one unarmed Black man underscores that the fight to fix it has only just begun.