Growing a green thumb: Get started on spring gardening with Wilmington's best garden centers and nurseries
Springtime is officially here and for some that means that it is time to gardening again. For those of us that love plants but have limited gardening skills, now is the perfect time to try your hand at caring for houseplants from Wilmington's best plant nurseries.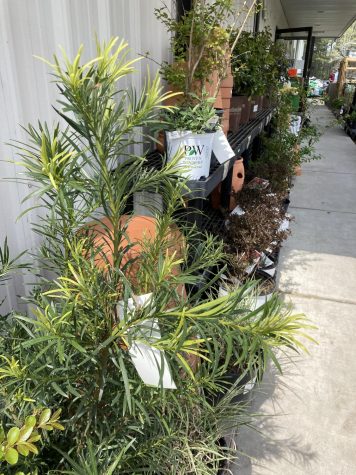 The Plant Outpost
Originally located in a 20 foot shipping container, the Plant Outpost offers healthy plants along with an assortment of other accessories. The owner is extremely knowledgeable in her trade and is happy to help you pick out the perfect starter plant or add to your already thriving garden.
The Plant Place
Consisting of 37 plant greenhouses, the Plant Place surrounds you with dozens of healthy plants and other goods that are guaranteed to bring a luxurious feel to your garden. Whether you are looking for flowers, hanging baskets, house plants, bedding plants, or garden accessories, The Plant Place is the best garden center for you and your home.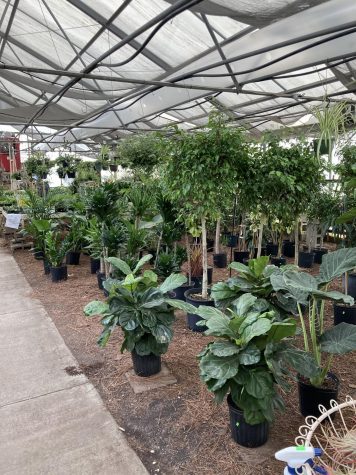 The Transplanted Garden
This plant nursery is an intimate garden center offering knowledgeable and friendly service with a wide variety of plants. The staff brings along knowledge on how to plant and take care of your leafy friends, while also designing the best way to display your garden not only to bring light on your accomplishment but bring light on your plants.
Farmer's Supply Company
Farmer's Supply Co. not only provides your basic plant and garden needs, but they also offer firewood, pine and wheat straw, hay, pet and other animal foods, tools and other supplies. Though faces have changed over the decades, they remain rooted in the traditional values that have kept them a staple of the Wilmington business community.
Tinga Nursery
Through 108 years of operation, Tinga Nursery has grown from hand watering to computerized irrigation systems, and from cold frames to heated greenhouses. Their website and staff provide extensive knowledge on each of their plants in store and also other plants around the world so you know everything there is to know when it comes to caring for your garden.
Houseplants to Get You Started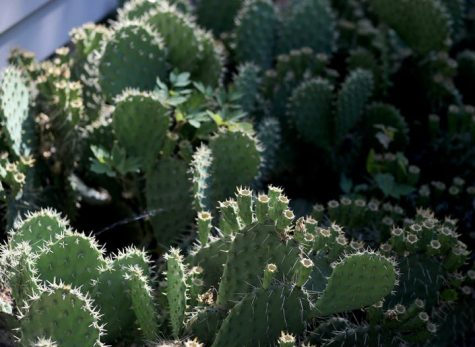 Prickly Pear Cactus
From its adorable charm that'll just grow on you to its low maintenance, any sunny spot in your home will help this plant bloom. And like other cacti, you only need to water this once every two to four weeks.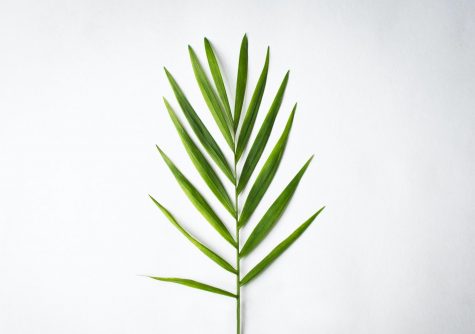 Parlour Palm
With its lush and wispy leaves, this smaller palm will continue to grace your home whether you have a brightly lit space or a super dim space. Because this plant loves nice, moist soil, the brighter the light that you provide, the more you will have to water it.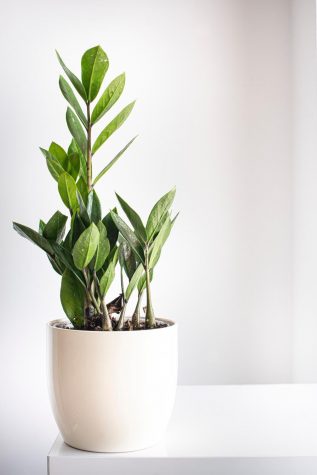 ZZ Plant
This plant gets its name because it will continue to grow even while you are catching some Z's. It can tolerate low light so it's great for beginners who don't want to have to set up any fancy artificial light sources or anything. In fact, you should keep it out of direct sunlight because it likes to sleep in darkness too. You should also only water it every three to four weeks.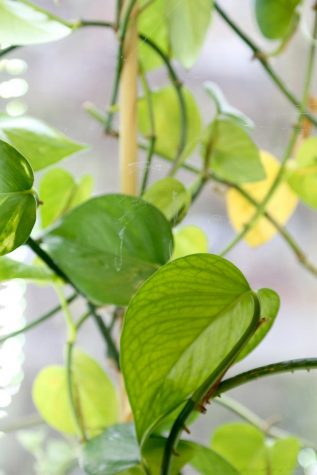 Pothos 
Pothos plants are so pretty that you will want to look at it all day, but rest assured that you won't have to. You only need to water this plant when it's leaves are starting to look droopy. This plant grows best when accompanied by moderate or low indirect sunlight and can tolerate a range of temperatures from 55 to 85 degrees Fahrenheit so whatever temperature you prefer, this plant prefers it too!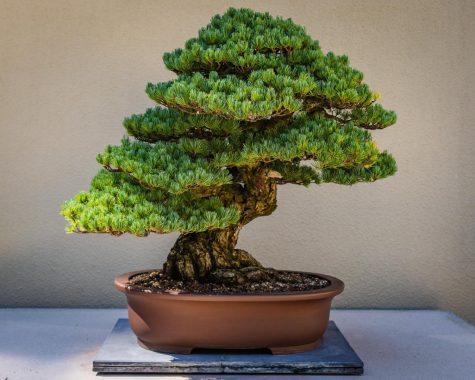 Juniper Bonsai
Not only will this peaceful plant keep your tranquility, but it will also keep your life just as tranquil. You don't have to stress over watering this plant frequently, only doing so when the soil feels dry. Other than that, you just need to make sure to set its home up in direct sunlight to keep this tiny tree as happy as you are.