Player Profile: Jamarii Thomas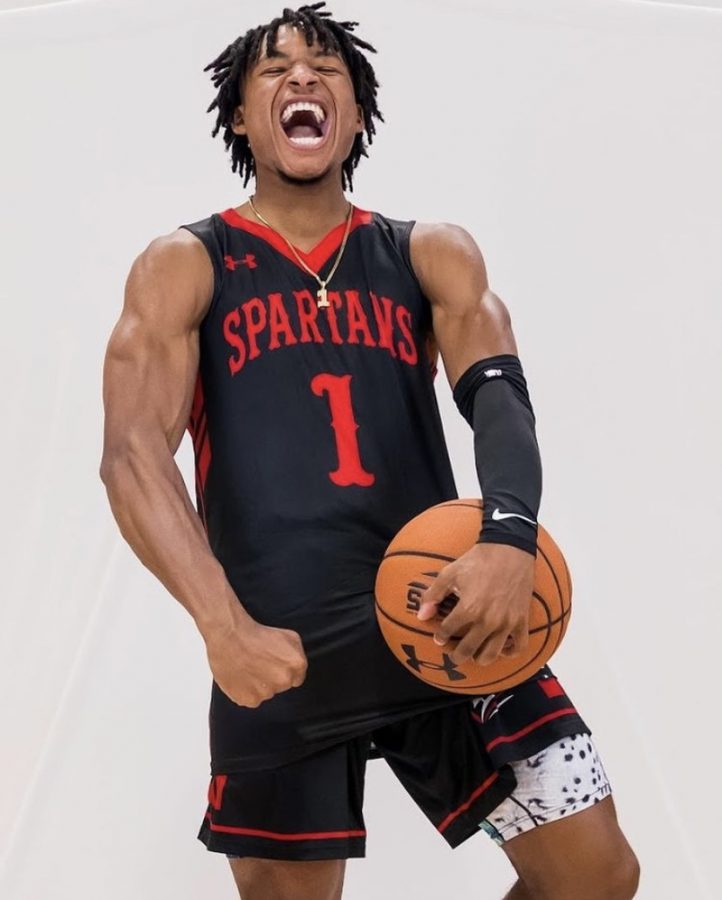 WILMINGTON, North Carolina – On Dec. 15, Burlington School senior Jamarii Thomas committed to UNC-Wilmington and is expected to join the Seahawks for the upcoming 2021-22 season.
Thomas is an athletic point guard who thrives in the open court and can consistently finish at the rim. The 6-foot 185-pounder is a passionate defender and frequently turns his pesty defense into highlight reel dunks on the other end of the floor.
"Honestly I'm just a dog," said Thomas. "I bring it night in and night out…I'm a very emotional player so I play with a chip on my shoulder."
With his style of play and aggressive mindset, Thomas is a perfect fit for Takayo Siddle's fast-pace, Run n Gun scheme that he has implemented in Wilmington.
"Siddle is a winning coach, he knows the game as much as anybody and I feel like he can get me to the point where I'm making money from playing the game of basketball," Thomas said.
Things have not always been smooth sailing for Thomas throughout his career. In 2018, Thomas missed the entire high school basketball season due to a torn ACL.
"I knew God does everything for a reason, and I had to just fight through it and get through rehab so I could get back out there," stated Thomas. "I felt like I missed a lot of time on the court, but my recovery took 6 months when it usually takes a year so that just tells you how hard I was grinding in rehab."
The following season on March 7, Thomas helped Piedmont Classical to a 25-9 record and captured a 79-63 victory over National Christian in the 2019-20 USA National Prep Championship.
"I am simply just a winner…I think that's what makes me special," said Thomas. "I win games no matter where I'm playing…I just bring a winning culture anywhere I go."
The Hickory native scored 14 points in the championship game and finished the season averaging just over 15 points and 1.8 steals per contest to cap off a remarkable comeback.
"It was a good feeling knowing we beat a really good team with nationally ranked players," said Thomas. "We were always the underdogs in the 'big games,' just beating a good team felt good."
If you visit Thomas's Instagram account, you will notice "#Ripdad" at the top of his bio. After chatting with him, I got the honor of learning a little more about who Thomas' father was and the impact he had on him growing up.
"My dad was my rock," Thomas mentioned. "He meant the world to me…he showed me how to fight through adversity as a young kid and what it takes to be successful. He always told me to bet on myself even when nobody believed… Since then, I've always played for him to keep his name lit."
Thomas picked UNCW over schools such as Winthrop, North Carolina A&T, and Stetson. The high school senior noted that UNCW's close vicinity to his family members was a big reason as to why he chose the Port City.
Until Thomas officially suites up in navy and teal, check out his 2019-20 highlights by clicking the link below.