Seahawks fall big to Bears in second straight loss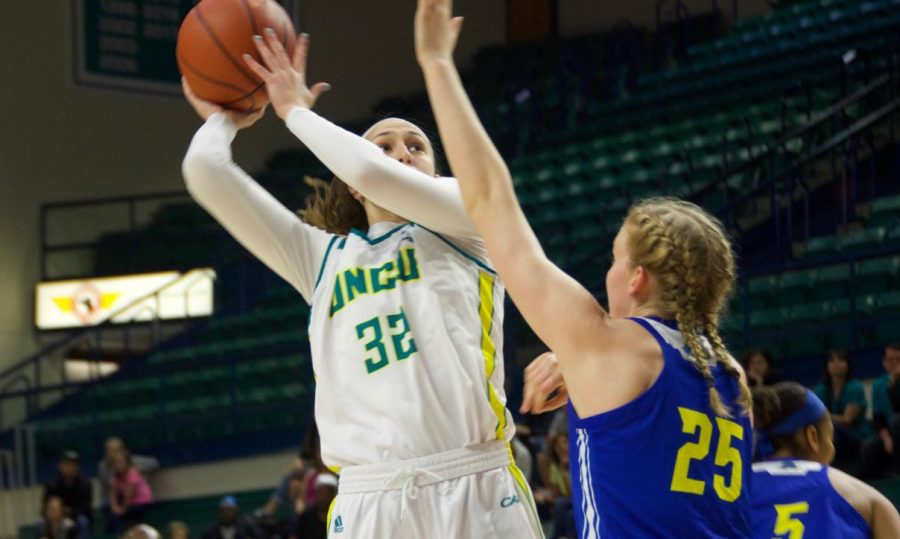 WILMINGTON, North Carolina – UNCW (3-3) lost big to the Mercer Bears (6-3) 87-51 Tuesday afternoon in Trask Coliseum.
Although the Lady Hawks had a season-high 23 free-throw attempts and committed a season-low nine personal fouls, they were unable to make it close with the Bears. Mercer doubled UNCW's field goal percentage, shooting 53.6%, and went on a 25-3 run in the second quarter, allowing them to pull ahead by 22, a deficit the Lady Hawks were unable to overcome.
Redshirt junior guard Dazia Powell had a career-high 16 points, her third straight game with double figures. Senior forward Carol-Anne Obusek, who returned after her absence in the loss to Kennesaw State, added 12 points and eight rebounds to the contest and leads UNCW in scoring, averaging 14.2 points a game. Freshman forward Taylor Webster impressed with her first career double-double, scoring 11 points and 10 rebounds.
Mercer's leading scorers included four players in double figures. Junior guard Amoria Neal-Tysor scored 21, while redshirt senior guard Jada Lewis and junior forward Jaron Dougherty had 19 and 18 points. Senior guard Shannon Titus chipped in with a well-rounded game of 14 points, eight rebounds, and five steals.
The Lady Hawks begin conference play this weekend with back-to-back home games against the Drexel Dragons (2-1) on Saturday Jan. 2 and Sunday, Jan. 3. Both games will take place at 1 p.m.