Seahawks outfly Hornets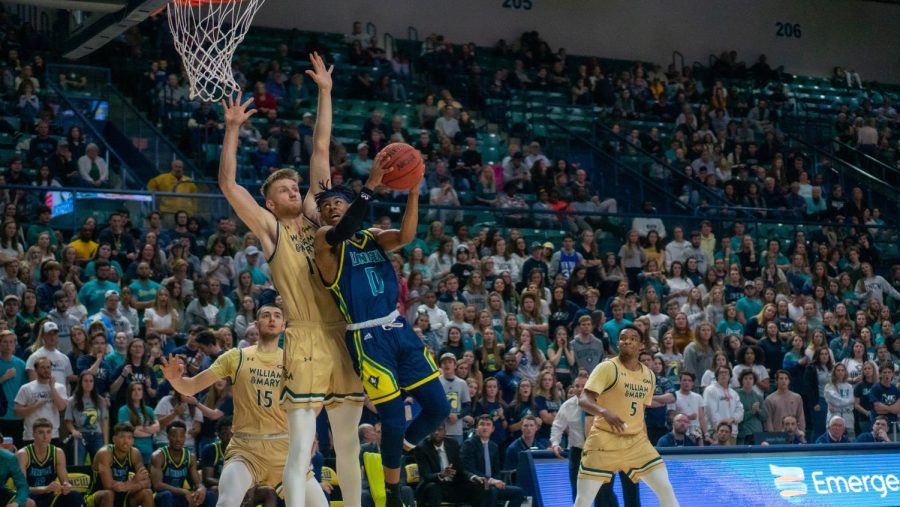 WILMINGTON, North Carolina – UNC Wilmington (6-3) led the whole way in a convincing 87-63 victory over Delaware State (0-4) inside of Trask Coliseum on Wednesday afternoon.
First Half: Scoring Sims
UNCW's Jaylen Sims got off to a quick start, leading the Seahawks in scoring with 13 quick points heading into halftime. Sims shot 4-9 from the field and went 5-7 from the free throw line in 18 minutes of play.
Joe Pridgen continues to impress as the transfer added 10 points of his own at the break and led the Hawks in rebounding with six boards. Pridgen had proved to be a consistent rebounder and someone that Head Coach Takayo Siddle and the Hawks can rely on when the team needs a bucket.
As a group, the Seahawks finished the first half up 43-31. The Hawks shot 50 percent from behind the arc, doubling Delaware State's number after the first half of play. The Hornets shot 11-12 from the free throw line to minimize their halftime deficit to 12 but could never capture the lead the rest of the way.
Second Half: More of the Same
UNCW outscored Delaware State 44-32 in the final 20 minutes of play; almost identical to the halftime margin.
UNCW's Ty Gadsden scored 16 of his game high 21 points in the second half, shooting 3-6 from downtown and going a perfect 8-8 from the charity stripe. Sims had a quiet final period, playing only 11 minutes and scoring only 2 points to finish with 15.
Pridgden finished the game with a double-double, posting 14 points and 10 rebounds. Jake Boggs finished the game as the Seahawks' other two leading scorer with 11 points while only missing one shot from the floor in his 17 minutes of action.
Looking Ahead: UNCW vs Drexel
UNCW will head to Philadelphia, Pennsylvania on Jan. 2 to take on Drexel (5-2) at 1 p.m. in the team's first conference matchup of the 2020-21 season. The game will serve as the first meeting between the two opponents since last year's CAA Championship game when the Dragons defeated the Seahawks 66-55.