UNCW finishes road-trip strong against Campbell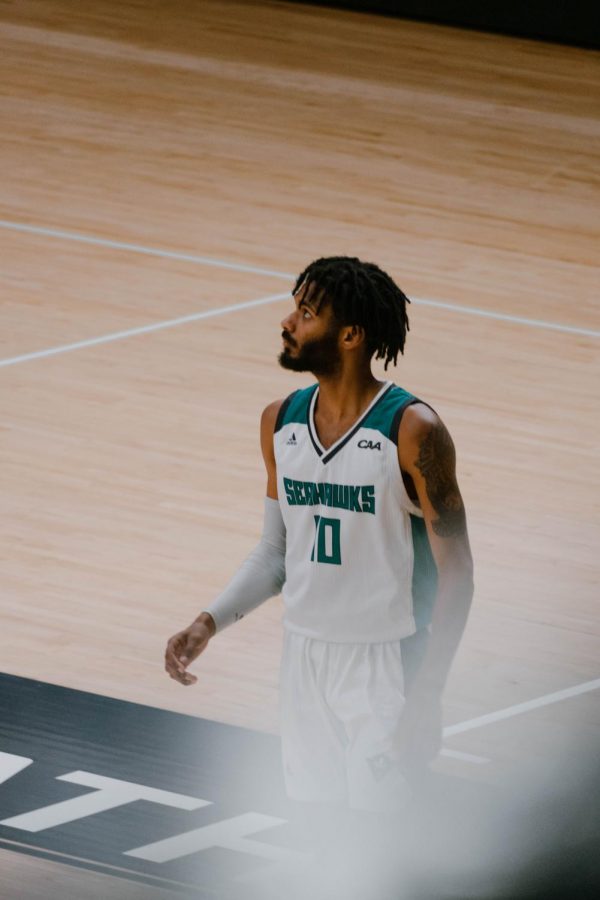 BUIES CREEK, North Carolina – UNCW (5-3) capped off a three-game road trip with an impressive 78-59 win over Campbell (4-3) who dropped their third game in a row after starting the season with four straight wins.
Senior Mike Okauru led four double digit scorers for the Seahawks with 17 points and added three steals to his stat line. Okauru continues to impress with his all-around play while Shykeim Phillips continues healing from an injury.
Jaylen Sims' scoring average dips below 20 points per game for the first time this season after the junior dropped 15 on Monday. Sims will continue to play a major part in UNCW's offense moving forward, thus the 6-foot-6-inch guard will keep showing up in bold letters on each opponent's scouting report.
Holy Cross transfer Joe Pridgen continues to impress, as the Massachusetts native had a game-high 13 rebounds and chipped in 14 points on the offensive side of the ball. Look for Pridgen to continue being that nitty-gritty player who does all of the little things for the Hawks that may not show up in the stat sheet but helps the club win games.
The Seahawks are still a team trying to improve their outside shooting as the season progresses. The team shot only 23 percent heading into halftime against the Camels but showed signs of improvement after going 5 for 11 from behind the arc to end the game.
Takayo Siddle and the Hawks will host Delaware State (0-3) on Dec. 23 at 12 p.m. The match will be the final contest of 2020 and last non-conference opponent for the Seahawks before starting conference play on Jan. 2 when UNCW heads to Philadelphia, Pennsylvania to take on Drexel (5-2) in a rematch of the 2019 CAA Championship game.