Seahawks squeak by Spartans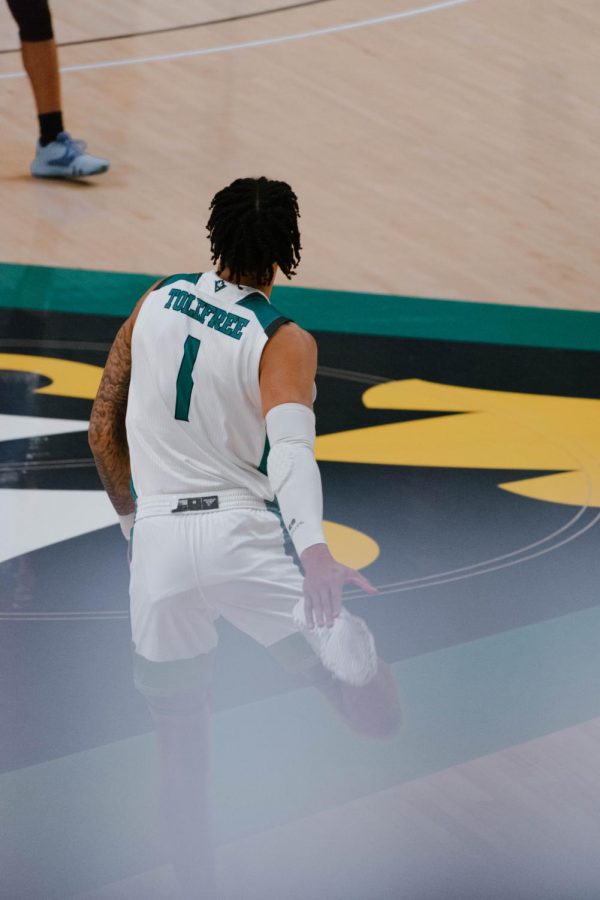 NORFOLK, Virginia – UNC Wilmington (4-3) secured a big road win on Friday afternoon against Norfolk State (3-3) inside of Echols Hall. The Seahawks were led by four double-digit scorers against a Spartans' defense that entered the contest ranked 23rd in the nation in field goal percentage defense en route to a narrow 80-72 victory.
Sophomore Joe Pridgen led the Hawks in the scoring and rebounding columns with a career-high 19 points and 10 boards. Pridgen joined UNCW on Dec. 7 after receiving a waiver from the NCAA to become eligible for the 2020-21 season.
Ty Gadsden and Jake Boggs chipped in 18 apiece for the Seahawks and both went shot perfect at the free throw line. As a team, UNCW made 28 out of 31 attempts from the charity stripe, including a perfect 10 for 10 in the first half.
The Hawks held a slim 37-34 lead heading into the break despite a 13-0 Spartan run. UNCW struggled from behind the arc, shooting just 23 percent from three-point range compared to the Spartans' 60%.
UNCW turned up their defensive intensity late in the second half and continued to make their free throws to go on a 11-2 run in the final minute and a half.
Boggs pushed the Hawks over the finish line with two back-to-back threes with less than a minute remaining.
UNCW heads to Gore Arena on Dec. 21 to take on rival Campbell (4-2) at 1 p.m. The Camels are coming off two straight losses after starting the season on a four-game win streak. The matchup will be one of two remaining for the Seahawks before starting conference play on Jan 2. Against Drexel (6-2).